Hermes has rolled out a new app, which, according to the delivery company, enables retailers to deliver an enhanced experience to its customers. The app provides online shoppers with increased visibility over their shipments, as well as more choice and control over how they receive their parcels.
The Hermes app, which is available on both iOS and Android platforms, allows users to track and/or divert their parcels in real time via their smartphones, as well as receive notifications on the current progress of their deliveries.
Currently, consumers have the option to re-route their deliveries to a neighbor or a safe place while the parcel is in transit. Further options, such as diverting mail to a ParcelShop or a locker, are set to be added later in 2019.
Returns can also be carried out more conveniently using the app. Users can book a return via the app and then a relevant QR code and order number is sent to them.
The app will also be vital to the roll-out of Hermes Play later this year, which enables the sender of a parcel to connect with its recipient through a personal video message.
The sender will be able to record and upload a file via the app, which can be accessed by scanning a 2D barcode upon delivery.
Meanwhile, SMEs and consumers looking to send parcels will be able to use the app to book deliveries. Users can navigate the menus to pick a recipient from their address book, and generate the shipping labels, before arranging a courier collection or dropping off at a ParcelShop.
Chris Ashworth, CIO at Hermes, said, "Our dedicated team of innovators and specialist developers are continuing to shape the future of home deliveries by creating a wave of new and exciting products. This app provides a foundation for many of these new features, which are designed to drive a greater customer experience for our retail clients."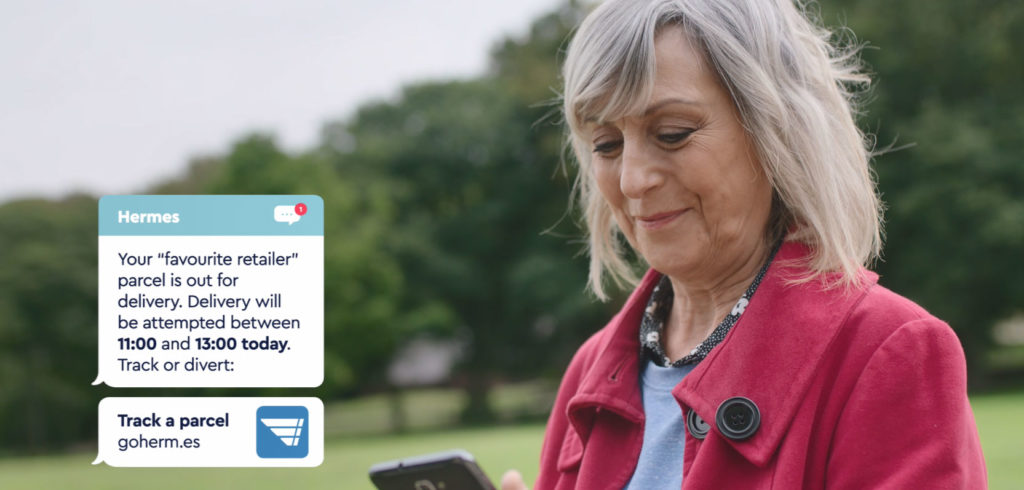 Hermes will be attending this year's Parcel+Post Expo. See them at booth 1455.