Sandra Roling, head of EV100, The Climate Group, UK, will present Electrifying delivery: how posts can lead the electric transport revolution at this year's Parcel+Post Expo Conference. 
Describe your presentation.
With transport emissions still on the rise and air pollution in cities creating a health crisis, delivery logistics companies have a powerful opportunity to lead the shift to cleaner transportation by switching their own fleets to electric. Through The Climate Group's EV100 initiative, companies like Austrian Post, Swiss Post and Deutsche Post DHL are already committed to rolling out 100% electric vehicle delivery fleets. This presentation showcases how such action is fast becoming a new hallmark of leadership in the sector, presents the opportunities for posts to shape future urban mobility systems, and explores what challenges may lie ahead.
What is The Climate Group, and what is EV100?
The Climate Group is an international non-profit working to accelerate climate action. We bring together powerful networks of businesses and governments that make ambitious climate commitments that shift global markets and policies.
The Climate Group's EV100 initiative aims to make electric transportation 'the new normal' by 2030 by bringing together influential businesses that commit to switching their vehicle fleets to electric and/or installing charging infrastructure at all their premises by 2030. Companies represent huge purchasing power and demand for vehicles, which means they have a major opportunity to take the lead in cutting transportation emissions and addressing the air pollution crisis, as well as setting a positive example to thousands of staff and customers. EV100 harnesses the leadership of global companies to send a powerful market signal that accelerates the shift toward clean transportation systems.
How much CO₂ has the EV100 initiative already saved?
Fifty businesses have so far signed up to EV100, and the number keeps rising as business demand for clean transportation grows. Our members include the likes of LeasePlan, DB Schenker, Deutsche Post DHL, State Bank of India, IKEA and NTT; together they represent more than two million vehicles covered by the EV100 commitment in more than 65 markets.
Every year, our EV100 member companies report on the progress they're making toward their goals. For our last EV100 Progress and Insights Annual Report in February 2019, the 23 companies that were members of EV100 at the time were set to reduce as much CO₂ as that emitted by two million UK homes every year, from their commitments to electrify their fleets by 2030, and were providing access to charging to more than 630,000 employees worldwide. Businesses putting electric mobility at the heart of their business strategies are driving a global market shift toward clean transportation to the benefit of the companies' own operations, as well as that of the wider public.
 How do posts benefit from electric vehicle fleets?
As companies providing services to millions of people in cities every day, postal companies have a huge role to play in driving a shift to clean transportation. Switching to electric deliveries enables them to help address air pollution and cut transport emissions, showcasing to their customers and staff that they are ready for the future.
 The business case for electric vehicle fleets continues to grow. Our EV100 members in the postal sector are already benefitting from the financial savings of high-usage vehicles, as higher up-front costs of vehicles are outweighed by much lower operational costs. Our member Deutsche Post DHL, for example, is already seeing its StreetScooter electric postal vans generating 60-80% savings on fuel, maintenance and repair costs.
With many cities ushering in low- or zero-emission zone legislation to limit polluting vehicles, going electric for last-mile delivery also helps postal companies lower business risk and future-proof their city center operations. It really is a win-win-win.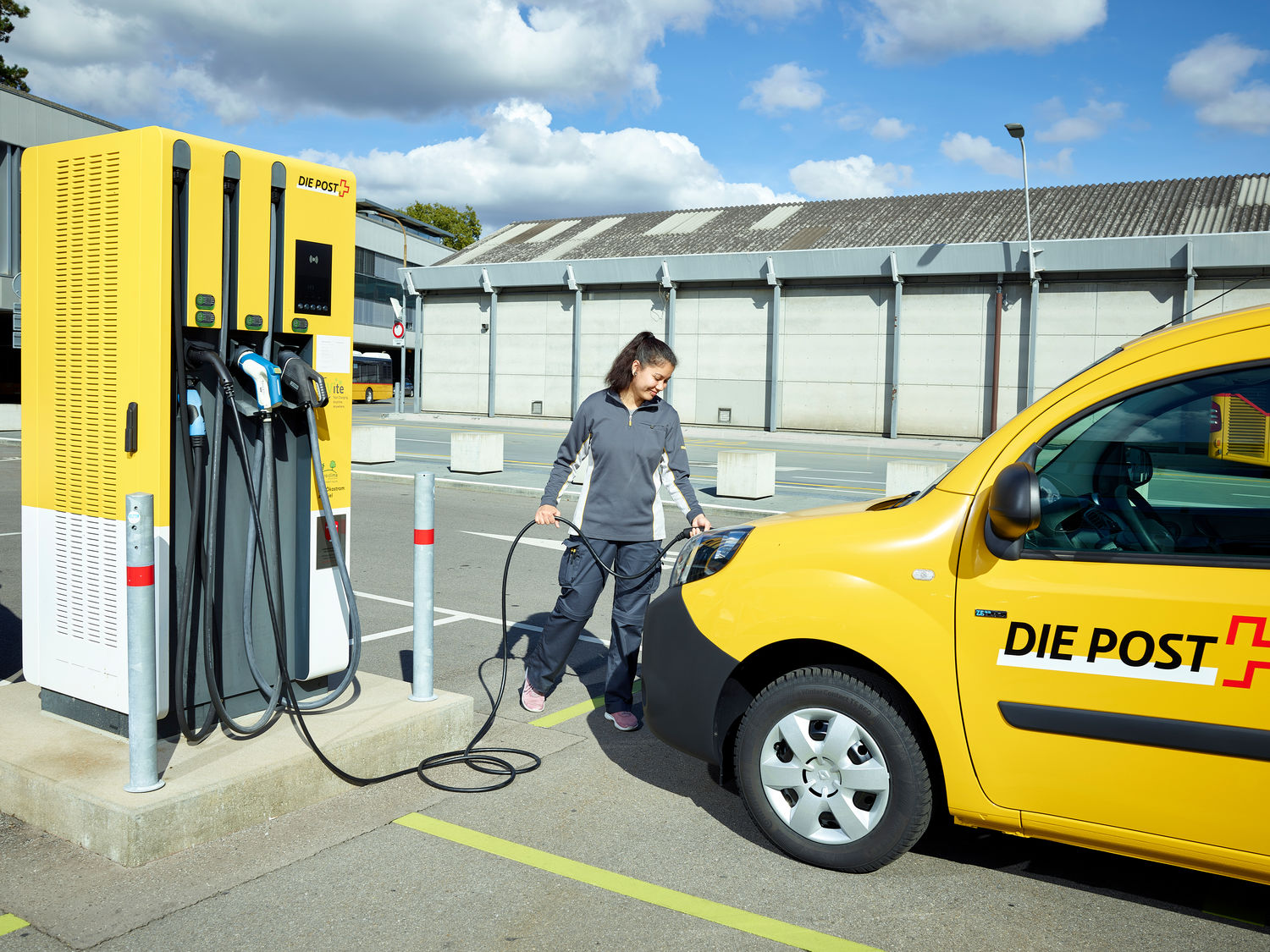 What challenges do electric delivery vehicles bring?
A lack of available electric vehicle models in some markets can still pose a challenge, as companies cannot always easily access the vehicles they need for specific purposes. By joining together with other businesses through EV100 and sending a clear signal of demand to policy makers and the auto industry, postal companies can make clear that they want to go electric, and are actively asking for the vehicles they need.
 The higher up-front costs of electric vehicles can also pose a barrier, but as it's balanced out by operational savings on fuel, maintenance and repair, a long-term strategy for gradually electrifying the fleet still makes financial sense. For postal fleets, which clock up significant mileage every day, the business case is definitely already there.
Companies transitioning to electric vehicles need to bring their drivers along and help them get used to the new technology. Luckily, the results are very positive – once drivers have seen how quiet and comfortable the driving experience is, they don't want to go back.
 In what other ways can postal companies become more environmentally friendly? 
It's important for postal companies to think about the energy they source to power their electric vehicles and how they can use this in smarter ways to bring down their carbon footprint.
 The Climate Group also leads the global RE100 initiative, which brings together businesses pledging to source 100% renewable electricity, a commitment which can benefit postal companies in multiple ways. By sourcing clean energy, posts can cut their emissions further, while also ensuring their electric vehicles run on clean power, and with the cost of renewables continuing to fall, there are definite benefits to the bottom line from a switch to solar or wind.
Click here to read The Climate Group's EV100 Annual Report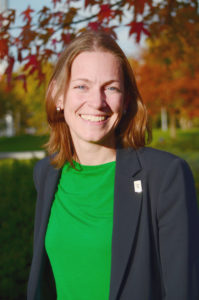 See Sandra Roling at Parcel+Post Expo Conference on Tuesday, October 1 at 2:40pm in Room 3.