SEW-EURODRIVE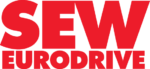 Owner-operated family business
One of the international market leaders in drive technology/drive automation
Founded in 1931
3.1 billion euros in sales in fiscal year 2020/2021
More than 18,000 employees, with almost 600 in research and development
17 production plants and 81 Drive Technology Centers in 52 countries
Headquarters in Bruchsal, Germany
As one of the global market leaders in drive technology, SEW-EURODRIVE moves countless processes, systems and machines in many sectors of the production and process industry.
SEW-EURODRIVE has been helping customers boost their productivity for 90 years. Solutions from SEW-EURODRIVE can be found all over the world, from fast, dynamic and highly accurate applications, as used in discrete manufacturing, to large and powerful applications as used in the logistics industry or in the raw materials sector or container terminals.
Our modular system offers millions of variants, so that customers can select exactly the components as drive solutions that optimally fit to their applications. Moreover, entire machines and systems can be automated with SEW-EURODRIVE.