The problem: From 2014, Canada Post decided to stop door-to-door delivery in some areas to save costs, instead placing everything in a single community mailbox (CMB). But how will people know when something has been delivered, or avoid a wasted journey if nothing is there at all?
The solution: mail notification technology from Snaile, installed at the CMB and sending an alert when post arrives. Canada Post's decision to cease its door-to-door service is expected to affect five million residents by 2018. Patrick Armstrong, Snaile CEO, says, "We have developed two solutions – one for the larger CMBs currently being rolled out as the initiative gets under way; and another for the smaller, regular-size versions that have been in use for some time – around 3.8 million of them. The modular design means that Snaile can be easily configured for other postal markets, such as the USA, which is 10 times larger than Canada's postal market, but where similar costcutting reforms might also take place."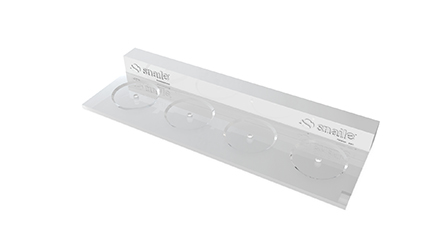 The Snaile system uses patent-pending infrared detection technology, with LEDs that glow inside the mailbox, monitoring its use. Using wi-fi or a cellular network, data is sent to the Snaile cloud. "For items waiting to be picked up by the postal service, Snaile can provide operators with a list via a route-planning app, detailing which boxes need to be emptied on any given day, reducing the unnecessary expenses associated with checking empty ones," says Armstrong. "It also provides real data, so operators can organize fleet sizes and routes around the volume of mail.
"Snaile also detects the presence of mail delivered by the operator, then notifies the customer via email, SMS or through an app. The beauty of the system is there are no mechanical parts and no need for calibration. Each individual device has a two-year warranty, running on rechargeable batteries, with several months or even a year available from a full charge."
But who pays for the Snaile technology – is it the operator, or do they offer the service to customers? Armstrong says the cost model is flexible. "It depends, as there are the service costs and route-planning to factor in, which vary according to the volume," he says. The technology has emerged slowly, applied to more areas in Canada as the postal service withdraws its door-to-door deliveries. "Our plans for next year would see us initiating more launches and trying to get into as many other markets as possible, outside of Canada," says Armstrong. "The technology works with a range of cellular networks, it's low cost, and it's easy to translate the user interface into other languages."
---
Digital Innovation of the Year shortlist:
USPS Informed Delivery
Snaile's mail notification technology
TrackerSense
Siemens' Production, Planning and Control (PPC) system