The winners of this year's Parcel and Postal Technology International Awards have been announced during an awards ceremony at PARCEL+POST EXPO in Amsterdam, the Netherlands. The ceremony, held on Tuesday October 1, revealed who triumphed in each of the eight award categories.
THE WINNERS ARE: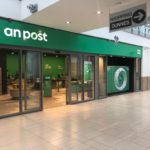 Service Provider of the Year: An Post
In March 2019 An Post revealed an increase in its revenue and operating profit following its business transformation strategy in 2018. The company announced that revenue reached €897m (US$981m) in 2018 – an increase of 7%. It attributed this to a 40% volume growth in parcels.
Click here for more information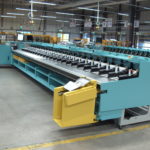 Supplier of the Year: Solystic
Solystic has won a number of contracts over the past 12 months, cementing its position in the postal and parcel industry. Recent projects have been secured with Posti Group, CTT Correios, Deutsche Post DHL and La Poste.
Click here for more information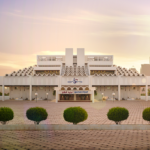 Environmental Achievement of the Year: Qatar Post
Qatar Post's Sustainable Development Program 2018-2019 focuses on reducing carbon emissions throughout the entire business, including in buildings and logistics. The post's overall goal is to reduce carbon emissions by 60% by 2030.
Click here for more information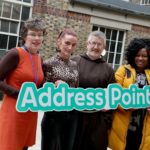 New Business Development of the Year: An Post's Address Point Service
An Post has teamed up with charities and service providers to launch Address Point, a free personal postal address and letter collection service for people who are homeless or living in temporary accommodation.
Click here for more information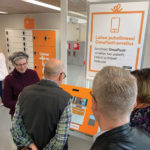 Retail/Customer Service Innovation of the Year: Posti Finland's Unmanned Postal Kiosk
Posti Finland has launched the first unmanned postal kiosk in Finland in the municipality of Askola. It is a self-service kiosk where one can carry out all the same tasks as in a regular post office.
Click here for more information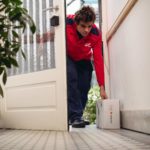 Final Mile Innovation of the Year: Bpost in-home delivery
Bpost's Future Lab and retailer Zalando have collaborated to create an in-home delivery solution using smart home technology. Installing smart locks in homes across Antwerp, Belgium, Zalando and bpost tested in-home delivery and returns.
Click here for more information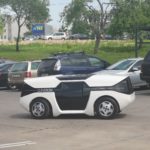 Last Mile Delivery Innovation of the Year: Cleveron's self-driving parcel delivery robot
Cleveron's new self-driving delivery robot has been designed to automate the last mile by depositing parcels at compatible lockers. It is loaded with parcels before traveling autonomously to predesignated locations where the drone pulls up alongside the compatible parcel locker and deposits the packages inside using a robotic arm.
Click here for more information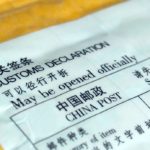 Sorting and Fulfilment Hub Technology of the Year: PrimeVision's Chinese Address Reader
Prime Vision's Chinese Address Reader helps posts overcome some of the major challenges associated with handling Chinese parcels. It enables data to be read across multiple labels including address labels, customs labels and recipient details.
Click here for more information
The judging panel for the awards is made up of major decision makers within the world's posts. The 2019 judges are:
Alain Roset, digital research and development expert, La Poste
Alan Gairns, chief transformation officer, Qatar Post
Ansi Arumeel, chairman of the board, Omniva
Bukovc Bernhard, chairman, Postal Innovation Platform
Derek Osborn, business coach, Whatnext4U
Elmar Toime, chairman, Postea Group
Helen Norman, editor, Parcel and Postal Technology International magazine
Holger Winklbauer, CEO, International Post Corporation
Ian Kerr, postal consultant, Postal Hub Podcast
Joseph Gafa, chief executive officer, Malta Post
Khalil Daoud, chairman and managing director, Liban Post
Koen Van Gerven, CEO, bpost
Lati Matata, head, Postal Technology Centre, Universal Postal Union
Marek Rozycki, managing partner, Last Mile Experts
Tone Wille, CEO, Posten
Vincent Phang, CEO, SingPost
For more information on the Parcel and Postal Technology International Awards please contact: Helen Norman, awards coordinator, helen.norman@ukimediaevents.com.