Finland's Posti is aggressively expanding its parcel locker network. Ian Kerr, Postal Hub Podcast, and Marek Różycki, Last Mile Experts, analyze what's driving this push for out-of-home delivery
Finland's Posti recently announced it will significantly expand its parcel locker network so that, by 2022, there will be 4,000 Posti parcel lockers in Finland, meaning up to 85% of Finns will have a Posti parcel locker less than one kilometer from their home.
This will make it one of the densest parcel locker networks in the world and way above the minimum level of 1:10,000 inhabitants. But what is driving this push for out-of-home delivery?
Solid growth in e-commerce
E-commerce in Finland is growing, albeit not as quickly as in other European markets. Total e-commerce is estimated to be €13.8bn (US$15.2bn), according to a 2019 study, with key segments including travel, retail and services. This is up 11% on 2018.
According to Kantar TNS's 2019 online shopping survey (commissioned by Posti), almost one-fifth (18%) of the respondents estimate that they will buy everything or almost everything online in 2025.
Major e-commerce retailers include Verkkokauppa.com, Power, and Gigantti. Zalando, Amazon, Wish, Aliexpress, eBay are also popular, along with Swedish online stores including H&M, CDON, and Adlibris.
Posti is estimated to have the largest market share of the major carriers, ahead of competitors including Matkahuolto, Postnord and Schenker.
Intensifying competition and ever-increasing volumes have helped fuel the growth in Posti's parcel locker network.
Locker network growth
In the past two years, Posti's parcel locker network has tripled in size, from 533 in 2017 to its current network of about 1,600 parcel lockers. The lockers are popular with customers, with up to 59% of Finns reporting having used a parcel locker.
In fact, according to a Posti study, parcel lockers are the most popular delivery option in Finland, with 35% of Finns preferring this option. Delivery to PUDOs isn't far behind at 32%, with home delivery languishing at 10%.
Posti's locker network expansion coincides with Deutsche Post DHL's announcement in October that it will expand its DHL Packstation network in Germany to 7,000 by 2021.
"With Posti's additional investment, the number of parcel lockers per capita will be six times higher in Finland than in Germany," says Kaisa Ilola, head of customer experience and channels at Posti.
Not just parcel delivery
Posti is expanding the purpose of its parcel locker network. Instead of just being a parcel delivery/return point, parcel lockers will be used for purposes such as recycling, C2C trade and delivering rental devices.
In addition, Posti recently launched its new physical space, Box, for online retailers in the heart of Helsinki. Box is equipped with fitting rooms, a giant parcel locker and a digital kiosk. It's also a physical store for online retailers and a testing space for Posti's new digital services.
Preparing for growth
Posti expects e-commerce volumes to continue to grow, especially as locker delivery makes it easier for Finns to receive their orders.
"In Finland, households receive around 10 parcels per year. In central Europe, however, the figure is twice as high and, in the USA, it is three times as high. As the e-commerce sector grows, the volume of parcels is also expected to increase," adds Ilola.
In tune with the environment
Posti sees its locker network as part of its effort to curb climate change. "Online shoppers can reduce their CO2 emissions by up to 70% by routing their parcels along their everyday routes, for example to a parcel locker located at their workplace or the grocery store that they use," says Ilola.
While that figure of 70% sounds extreme, delivery to lockers and PUDO points offers greater delivery efficiency, and when combined with pre-existing customer trips, the overall emissions per delivery can be reduced.
"We are the only 100% carbon neutral operator in the Finnish market and we are about to move to further increase renewables and alternative power sources in our operations, which will significantly reduce our emissions going forward," says Arttu Hollmérus vice president of large domestic customers, parcel and e-commerce at Posti.
Customers can also offset emissions for C2C parcel deliveries via Posti.
Digital delivery
Posti is striving to improve digitization in the last mile, including live-tracking of deliveries, date- and time-specific parcel delivery, real-time notifications of any deviations real time, and more.
Conclusion
The last mile in Finland is undergoing a quiet revolution. Thanks to Posti, we have been able to share information about one of the most exciting 'out of home' last-mile markets in Europe – one that has been flying under the radar!
Out-of-home has enabled Posti to offer a cost-effective and customer-centric solution that is environmentally friendly and a great basis for other parcel related activities. The future of letter delivery will also play a role in shaping Posti's approach to the last mile.
It will be interesting to see what the next step is; will Posti open up to other carriers in a super-powerful carrier-agnostic model? Will it work with e-commerce to offer last-mile subscriptions? One thing is for sure: Posti won't be able to rest on its laurels, as competition will continue to drive innovation in the last mile.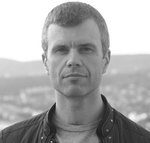 Ian Kerr is the founder and host of the Postal Hub Podcast, the weekly podcast for the postal and delivery sectors.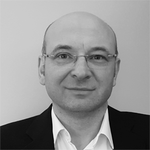 Marek Różycki is managing partner at Last Mile Experts, specializing in CEP and e-commerce last-mile advisory.