Amazon Prime members will soon get next-day delivery. What does this mean for Amazon's fulfillment network and delivery partners? What about Amazon's competitors? Analysis from Ian Kerr (Postal Hub Podcast) and Marek Różycki (Last Mile Experts)
Amazon has announced plans to upgrade its free two-day shipping option for Prime members to next-day delivery. It will start upgrading and building its fulfillment and transportation capabilities this year.
"We're able to do this because we've spent 20-plus years expanding our fulfillment and logistics network," said Amazon chief financial officer Brian Olsavsky during a recent earnings call. Olsavsky said the work has already begun, and Amazon plans to spend US$800m (£618m) on the effort in Q2.
Amazon has already expanded both its one-day eligible selection of goods and the number of US postcodes eligible for one-day shipping. Amazon has also started offering next-day delivery for selected Prime items in other countries.
How will Amazon do it?
The Amazon Prime guarantee only applies for items stocked in selected fulfilment centers, which will probably be selected as per the Pareto rule (whereby for many events, roughly 80% of the effects come from 20% of the causes).
Proximity will be central to offering faster delivery. Amazon will need to bring its fulfillment centers closer to customers. Fast overnight delivery via air is possible with Amazon's growing air fleet but will be costly and at odds with Amazon's stated environmental goals.
"Faster delivery doesn't necessarily have to equate to more CO2 emissions," said Santosh Sahu, CEO of On the dot. "There is a plethora of eco-friendly alternatives to cars which are now available such as, cargo bikes, ebikes and pushbikes for final-mile delivery from store to home."
Amazon's delivery partners
"We have a network tuned to two-day delivery right now, so we do need to build more one-day capacity with our transportation partners," Olsavsky said.
Amazon's DSPs [Delivery Service Partners] may expect increased volumes and quite possibly longer delivery hours to meet next-day standards. But the prospect of losing volume to Amazon's DSPs doesn't seem to be worrying UPS.
Last week, UPS CEO David Abney said that while Amazon is bringing some of its delivery volume in-house, it's not affecting the company's shipping volume. "While we continue to focus on servicing their needs, there is so much more to e-commerce than Amazon," he said.
As for the US Postal Service, it will likely remain the dominant player in rural parcel delivery. Amazon will continue to rely on the Parcel Select service – but to meet the new Prime promise the pressure will be on Amazon to ship packages to the USPS fast enough so its posties can deliver the last mile.
Increasing focus on first-time delivery
Amazon is red hot on giving customers choice and the best possible customer experience, especially if this is also cost efficient. This is evidenced by its focus on setting up its own parcel locker networks along with extensive PUDO networks –sometimes in partnership with the local postal operator – as well as moves to develop the use of smart locks.
This quest for reduced delivery costs will see Amazon continue its drive to expand its unattended delivery options.
What will this mean for Amazon's competitors?
Bricks-and-mortar retail chains, like Walmart and Target in the USA, have reacted to e-commerce's growth by throwing a lot of money and resources at their own online channels and consequently spending more and more money on developing their own last-mile capability. But can they match Amazon's commitment to convenience and the best possible customer experience?
"This move by Amazon is a serious wake-up call to retailers," said On the dot's Sahu. "The household names we know and love in retail, both online and off-line, have been relying on the loyalty of consumers for too long."
High-street retailers are well placed to compete, according to Sahu. Their physical stores can become delivery fulfillment hubs – allowing them to quickly close a widening gap between them and their online rivals.
"It's very simple," commented Sahu. "Online or off-line, shoppers will always opt for retailers who can do one thing: make it easy to buy, exchange and obtain products. Rapid and convenient delivery is a must."
A price increase for Prime?
How will Amazon fund the US$800m (£618m) investment required to expand its fulfillment and logistics network? An increase in the annual Prime membership fee could be on the cards, especially as previous moves to do this have been successful, and given the significant performance enhancements offered.
We must remember though, that it's not about cost, but about customer experience and the incremental purchases made by Prime members who become more and more dependent on Amazon.
While Amazon is notoriously secretive about the levels of Prime membership, it is estimated that worldwide there are over 100 million Prime members – and this number will surely grow.
Conclusion
We're a long way from the days when Amazon located fulfillment centers primarily in areas with low taxes. Nowadays, Amazon is striving to get products into customers' hands faster.
Next-day delivery isn't a groundbreaking move from Amazon based upon European norms, but given the fact that it is being made available in the USA, what will be astonishing is the novelty in this market and the scale at which it will be offered.
Bios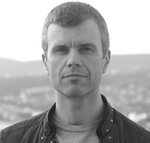 Ian Kerr is the founder and host of the Postal Hub Podcast, the weekly podcast for the postal and delivery sectors.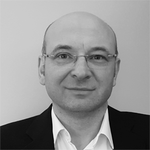 Marek Różycki is managing partner at Last Mile Experts, specializing in CEP and e-commerce last-mile advisory.