UPS and the PUDO network Kiala should have been a match made in heaven. So why isn't it working out that way? Analysis from Mirek Gral and Marek Różycki, Last Mile Experts, and Ian Kerr, Postal Hub Podcast.
Global logistics giant UPS has a footprint in most key geographies. But in 2012, UPS recognized that it needed a better solution to serve the European B2C market with the desired levels of efficiency. At this point it became interested in Kiala.
Kiala was founded in Belgium in 2001 by Marc Fourrier and Denis Payre, the then CEO. It started as a technology provider, with a platform that allowed e-commerce retailers to offer delivery to a convenient retail location.
Kiala management quickly recognized that its own distribution network would be the next step in its business development. To make this happen, a first investor came on board in October 2001, followed by a few other funds with a total investment of over €44m (US$49m) by 2007. Kiala was then able to build its own distribution network with more than 7,200 Kiala Points and 1,050 click and collect locations across France, Spain, Belgium, Netherlands and Luxembourg, supported by a few hubs in France, Spain and Belgium.
Shippers like H&M, Esprit and about 450 other online shops handed over up to 145,000 shipments daily to Kiala. Early in 2012, UPS, who had been observing Kiala for some time, finalized a deal to buy the company.
UPS expectations
UPS immediately started integrating the Kiala business into the UPS network, due to the lack of any in-house solution for the growing number of B2C shipments. The quickest way was to simply use the new network points as alternative delivery locations (ADL) for UPS failed first-time deliveries. By doing this UPS expected to significantly reduce the number of residential second delivery attempts, and consequently reduce last-mile distribution costs while also improving customer experience.
Customers had greater delivery choice and could collect packages on the same day as the first attempt was made, without the need to wait another day for the second delivery attempt. UPS also worked on the possibility of sending shipments through a future UPS Access Points (UAP) network and introducing a dedicated B2R product.
How did it really turn out?
Integration of this new company created some challenges. The first problem was IT. UPS, with its massive worldwide legacy system created over the decades, was not flexible to interact with the relatively new and dynamic systems at Kiala, which were built for a specific B2C and B2R product. These challenges were largely dealt with during the testing phase, using data exchange servers, which enabled the transmission of key shipment statuses with only a short delay.
The real challenge comes from a unexpected origin … customers were surprised and confused by the fact that UPS left shipments at Kiala points after an unsuccessful first delivery attempt, rather than making another delivery attempt as before. Such a situation resulted in considerable customer dissatisfaction and an increase the number of complaints.
This was not due to an inherent problem with the service but more with the fact that PUDOs were still relatively new at the time and, importantly, that UPS customers were not informed that when ordering a door-to-door shipment, they could have to collect their package from the collection point in person, let alone the reasons for and benefits of this solution.
Many customers complained, claiming that if they had known of such a change, they would have chosen a different carrier, which already offered delivery to the points, for much lower transportation costs. UPS tried to improve the customer experience by launching the 'My Choice' online tool, which enabled the recipient to redirect the shipment to another address.
Unfortunately, the platform had one serious drawback (which, once again, demonstrated a lack of customer-centric thinking): a long and complicated user registration process which involved receiving access details by regular mail! Moreover, the system had limited use in that a redirection of the shipment could only be made after the first unsuccessful delivery attempt.
Key learnings
In this dynamic and competitive world with growing customer expectations, it is important to consider how new solutions will affect customer satisfaction. To coin an Amazon phrase: 'Start with the customer and work backward'. This thinking was acutely missing in the UPS process, which undoubtedly contributed to a bad customer experience. Matters were exacerbated by poor communication both prior to the project launch and once problems were being encountered.
Conclusion
Kiala is a sad example of an innovative and agile company being swallowed up by a large and unwieldy player with legacy systems and thinking, but without significant synergy for either party.
Moreover, while operational cost reduction is critical for the future of the last mile, it cannot be the only reason to make changes. It is important to remember that it is the customer who decides which service and at what price they will choose. So, the key aspect of change is customer satisfaction and their confidence that the service they have purchased meets their expectations.
In fact, the first stage of the Kiala network integration with UPS was more about last-mile cost reduction than customer satisfaction. The promising acquisition of Kiala with its modern solutions probably did not fully fulfill its role as expected due to limited flexibility of UPS structures and understanding of real B2R needs and IT systems interactions.
Post scriptum
Based on the latest UPS fact sheet there are more than 15,000 UAPs in Europe (24,000 worldwide). However, UPS Europe is unfortunately far away from being the preferred B2C or B2R carrier.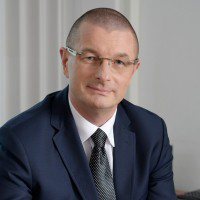 Mirek Gral is a Last Mile Experts PRO Partner. He was formerly COO of UPS Poland, and has over 27 years' experience in the courier industry.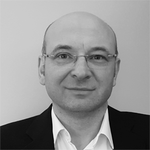 Marek Różycki is managing partner at Last Mile Experts, specializing in CEP and e-commerce last-mile advisory.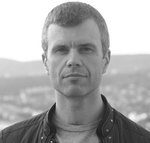 Ian Kerr is the founder and host of the Postal Hub Podcast, the weekly podcast for the postal and delivery sectors.