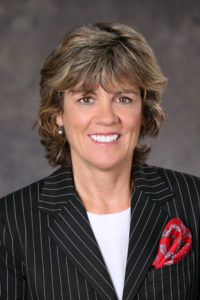 Parcel delivery and logistics provider UPS has appointed Romaine Seguin (left) as president of UPS Global Freight Forwarding. She will oversee air, ocean and rail freight forwarding as well as brokerage and supplier management for the 220 countries and territories UPS serves. Seguin began her career with UPS in the Missouri District in 1983 as a part-time hub supervisor and most recently was president of the UPS Americas Region.
Seguin said, "I look forward to working with the Global Freight Forwarding team to continue addressing our customers' primary concern of visibility into their global supply chain. We will continue enhancing our suite of services with improved tracking and actionable insights to ensure our customers can meet their customers' expectations."
Throughout her career, Seguin has held a variety of operational and management roles including serving as the ramp and division manager in Louisville, Kentucky. She has been managing director of UPS's Gulf South District and Minnesota District as well as chief operating officer of the UPS Europe, Middle East and Africa Region.
As president of the UPS Americas Region, Seguin was responsible for all UPS package and cargo operations in Canada and more than 50 countries and territories, as well as the UPS Supply Chain Solutions operations throughout Latin America, Miami and the Caribbean.
Seguin volunteers on several boards, including the Florida International University (FIU) School of Business Dean's Council, the board of Trustees of William Woods University, the United Way of Miami-Dade board, the Conferencia Latinoamericana de Compañías Express (CLADEC) board – Latin America Conference of Express Companies, and the World Trade Center Miami's board of directors, of which she served as chair-elect throughout 2017.