As of November 1, 2022, Henning Udo Goldmann will become managing director of Hermes Europe and CEO of Hermes International, thus assuming responsibility for developing the international business activities of the Hermes Group.
Goldmann took his degree in business mathematics with a special focus on logistics then launched his career in 1995 at Dutch cargo fleet operator Nedlloyd, where he worked for six years. From 2001 to 2007 Goldmann worked for Schenker as regional IT manager, region central; chief information officer for region west; and program director for mergers and acquisitions (M&A), Bax Global Integration. He moved to DHL Freight in 2007 where he subsequently held a range of IT management positions.
From 2014 to 2021, Goldmann worked for the Maersk Group. As chief supply chain officer, he provided key stimuli for Damco's freight-forwarding services and, in January 2019, he was named global head of contract logistics. Before joining Hermes, Goldmann worked as a senior advisor at consulting firm Boston Consulting Group. In this role, he was active as an external consultant for Hermes International and accompanied the logistics service provider at the strategic level in product development and portfolio management.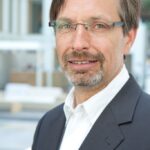 Goldmann succeeds Stephan Schiller who, after an extensive career at Hermes, has decided to leave the company at the end of 2022. According to Hermes, Schiller played a key role in advancing the company's supply chain solutions (SCS) divisions and internationalization over the past 12 years. He steps down by mutual agreement and on cordial terms.
Kay Schiebur, executive board member services at Otto Group, commented, "I am delighted that we have been able to gain Henning Udo Goldmann, a proven logistics expert, for Hermes Europe. With his impressive know-how in the areas of global supply chain, warehousing, contract logistics, freight forwarding, road transport as well as air and sea freight he will be a major asset in driving the internationalization of our courier, express and parcel services (CEP) – and in particular, our SCS [supply chain sustainability] services."