Harbor Lockers, a division of smart locker manufacturer Luxer One, has launched an application programming interface (API) and software development kit (SDK), which provide on-demand locker access. 
The solution, named Harbor Connect, was built for developers and organizations. It aims to improve operational efficiency for companies by providing locker-based solutions to their commerce needs. By integrating an app with Harbor Connect, users have access to its secure, shared locker network where service providers can deliver, store and pick up items without the hassle of purchasing or maintaining locker hardware. The lockers are secure and provide new locations to service customers. Harbor Lockers has over 9,000 lockers already in its network and plans to deploy 25,000 additional public lockers nationwide by the end of 2025.
The Harbor Connect developer ecosystem includes a full-stack locker API + SDK and gives builders complete control of their own user experience. iOS and Android compatible, the SDK has been designed to be fast and easy to integrate so that companies can begin creating opportunities for outbound shipping, last-mile delivery, peer-to-peer exchanges, returns, IT and support, food delivery and bag storage.
"Creating an open locker network that any business and any consumer can use in an easy and frictionless way has been my ultimate goal since starting my first business, Laundry Locker, almost 20 years ago," said Arik Levy, founder of Luxer One. "The new Harbor Lockers platform from Luxer One provides the perfect catalyst for startups that want to drive new services, applications and business opportunities for public locker systems."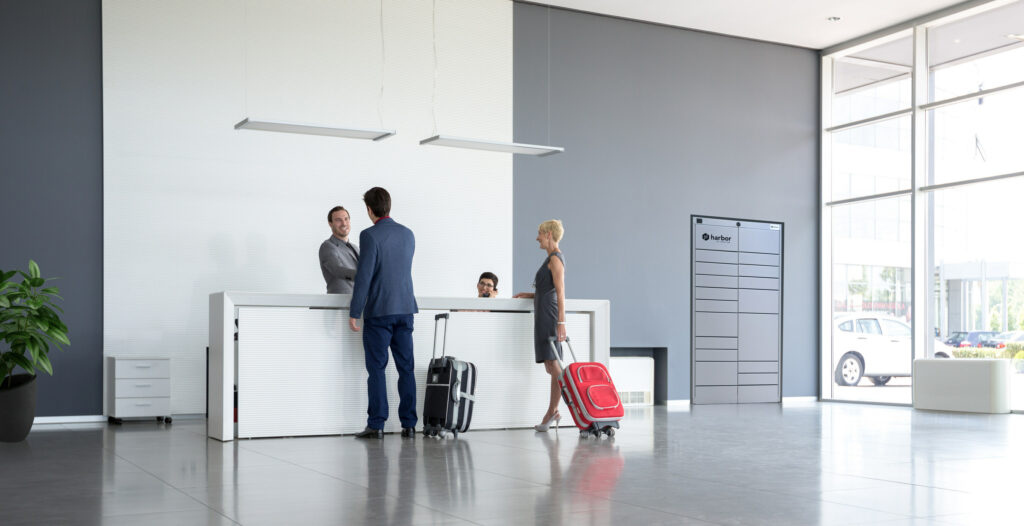 "Harbor Lockers has been critical for us to scale our delivery operations," commented Abhinav Anad, founder of Satyam Farms. "As our order volumes increased, Harbor Lockers has provided efficient new delivery solutions for our business. What used to take four hours, now takes 30 minutes with a single and easy access point for customers."
Read more key IT and systems updates from the parcel and postal technology industry, here.