As e-commerce sales and parcel volumes have rocketed over the past 12 months, so too have returns, putting an even more urgent focus on the need for posts to seize the returns opportunity that many believe is theirs for the taking.
Returns behavior changed too. FedEx says it saw higher returns volumes in December 2020 than in January 2021: "We believe that's likely due to people buying online earlier for Christmas 2020, which means they also started their returns process earlier," commented Ryan Kelly, vice president of e-commerce and alliance marketing at FedEx.
ReBound Returns, which offers a returns portal used mainly by retailers but also white-labeled by some posts and carriers, says it experienced a 37% increase in returns registered online in December 2020, compared with the same period in 2019. 
Accenture, meanwhile, estimates that returns were 70-80% higher than normal in January. Andre Pharand, managing director at Accenture Strategy & Consulting, says the returns are being fueled by customers new to e-commerce, as well as the inability to view products before purchase. 
"These consumers are not used to buying online and may order the wrong thing or get a size wrong. Secondly, many of the purchases previously bought in store have gone online and products bought online have a much higher rate of returns than those bought after more careful consideration in store," Pharand explains. Accenture's research shows that customers who buy online are three times more likely to return items than those who buy in store. 
How well prepared are posts to handle returns?
This increase in volumes offers big opportunities for posts to embrace new revenue streams outside of traditional peaks, according to Perry Lavergne, president of Perry Lavergne Consultant. "Returns have provided significant added volumes during the post-peak period that normally had low volumes, adding additional revenues where traditionally they would be low," he says. 
But there is a need for agility among posts that have previously had other priorities. "Post offices are typically known for being able to operate on a large scale," says Joe Ballato, returns product director at Pitney Bowes. "Their focus has traditionally been on the physical service and secondarily on the technology or customer service." He says more is required: "When it comes to returns, consumers also expect a great online experience, in addition to fast and inexpensive transportation." 
Accenture's Pharand believes change is happening. "We have seen a number of postal and parcel companies launch products that enable seamless returns, to make the process of returning goods faster and more efficient for consumers," he says. 
But he believes a suite of offers is needed: "The first mile of the returns process can take many forms, such as a letter carrier or bike courier picking up a package from your home, or you being able to return an item seamlessly at your local post office, or leaving an item in a parcel locker at a designated location for pickup. Several convenient options are needed to make it easy for consumers to return items. When customers have confidence in the returns process, they will continue to purchase and their loyalty to both delivery company and retailer will be enhanced."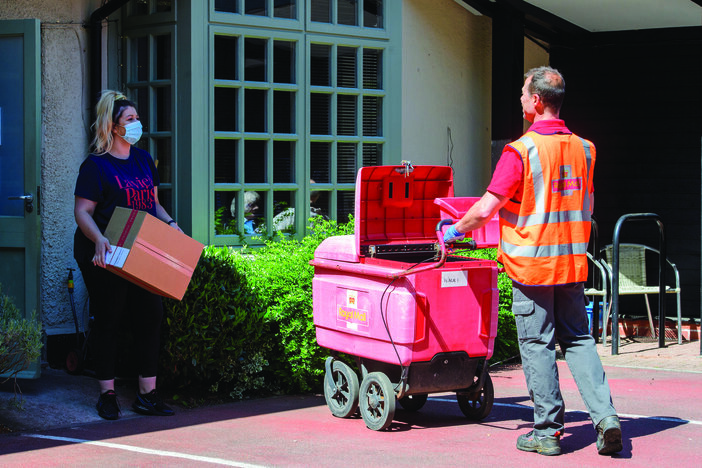 The need to invest in change
There is no doubt that investment is needed. For some this involves physical adjustments in store. "More progressive posts are redesigning their retail stores with a focus on better serving the returns customer with enhanced returns-specific messaging and dedicated counter space," says Dean Maciuba, Last Mile Experts' managing partner, North America. "Extended wait times at retail post office locations may in fact be increasing as the number of returns increases, and this is a condition that must be addressed if the intent is to drive more returns business to a retail postal office." 
But investment in technology is also needed, in store and out. "Ease of use, or in this case a fast and unencumbered drop-off process, is where technology can make a difference," comments Maciuba. "The process should include a simple scan of a barcode or QR code that drives the creation of a printed
label. Providing packaging services for the return, at no cost, is also a desirable, newer solution that consumers are embracing." 
Such solutions also help those consumers who don't have access to a printer, according to Ballato from Pitney Bowes, which provides such a service for USPS. "Pitney Bowes allows consumers to go to a post office and show a QR code on their phone so that the post office can print a free shipping label as they drop off the return," he explains. 
Technology that can enable or schedule returns and also identify collection points, pickup points or nearest drop-off locations can also increase the efficiency of returns, but it has to hold up to demand. "These customer-facing technologies and interfaces must be reliable and able to accommodate the high user volumes arising from the explosive growth in parcel volumes, particularly evident over the last year," warns Pharand. 
Understanding what's being returned
An increasingly important area of the returns process involves the carrier or post being able to tell the retailer what is being returned before the item has even left the hands of the customer. 
There are increasing numbers of returns portal solutions that enable this, while also offering valuable customer insight that retailers can incorporate into their operations to reduce returns – for instance, warning that an item of clothing runs large if the data shows that customers are returning a product because it is too big. This is particularly important when you consider that ReBound's return data shows that 70% of returns relate to size and fit.
Hermes is one of the latest carriers to introduce such a service, currently on trial with fashion retailer Joe Browns. Its What's in the Box? service can be integrated into a retailer's own website or app, or accessed through the Hermes website. In the case of the latter, customers enter the email address and order number that their return is linked to, and Hermes matches that to the file provided by the retailer to show what's in the box. 
The customer selects what they want to send back, and Hermes informs the retailer what's being returned. "The retailer benefits from knowing which items are being sent back, allowing them to update SKUs, manage warehouse stock levels and acquire accurate and up-to-date customer data on which items are being returned and why," says Nick Louden, head of product and proposition at Hermes.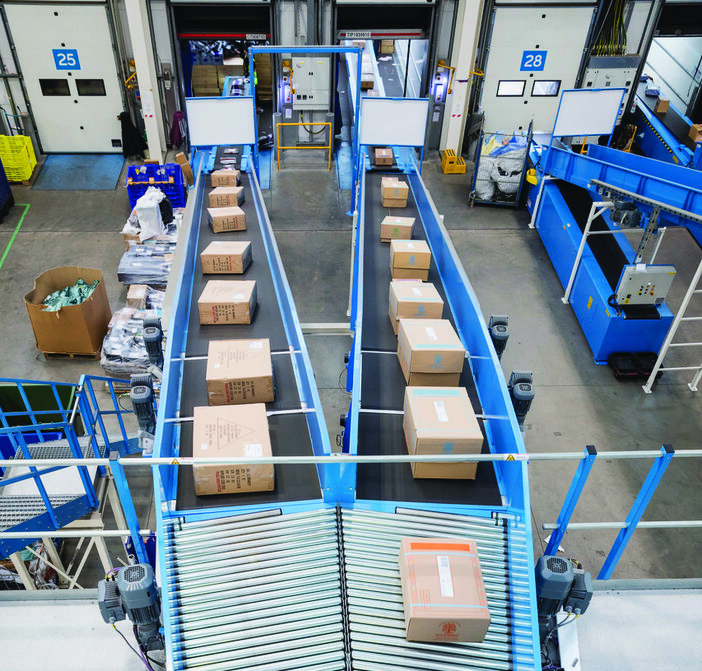 Knowing what volumes are on their way can also help retailers to better plan resources. USPS offers
a suite of visibility tools to help businesses manage returns. "These tools can enable businesses to better track and manage product flow in transit, especially inbound returns," says Markes Lucius, USPS director, product management, shipping. "This visibility enhancement allows companies to project the estimated date of arrival of returned products to better enable businesses to align work hours and resources based on the number of projected returns." 
In the USA, FedEx also uses such technology to allow retailers to prioritize what comes back when, enabling them to use higher-cost services for more in-demand items. "Our portfolio of transportation services provides merchants with speed options that allow them to choose faster transit times for those items they want to restock and resell (best-selling items and exchanges) and slower, less costly options for others," says Kelly. 
The ultimate drive for cost-effectiveness
This idea of cost-effectiveness is vital for the future role of posts in returns and it's one where posts have the strong advantage of having staff who are already out on delivery. Residential pickups is a service that many carriers already offer and that posts are starting to adopt too. But Lavergne says that posts also need to look to retailers and community groups to set up partnerships and central return centers that handle returns more sustainably. 
"Posts also need to give serious consideration to introducing lockers into their street furniture. Canada Post currently has community mailboxes. These can be extended to include drop-off compartments equipped with LED terminals for pre-labeled parcel returns," he concludes.
This article was originally published in the April 2021 issue of Parcel and Postal Technology International.