Muhammad Fiaz Gul, the manager of Lahore Office of Exchange and the project manager same-day delivery and EMS at Pakistan Post, explains the project he is leading to improve and modernize the services offered to customers.
One doesn't need to have big ideas to bring a change or a revolution. Small but consistent and vigorous interventions can also have a profound impact. This is what Lahore Office of Exchange (OE) – one of Pakistan Post's facilities for handling international mail – did to make a difference in the lives of online shoppers.
Since 2019, Pakistan Post has been nurturing a culture of 'customer listening' at Lahore OE. This has been achieved by introducing interventions in the following areas for both inbound and outbound mail:
Delivery of undelivered parcels with incomplete or wrong address.
Delivery of detained parcels.
Innovations in contact center to increase customer listening.
Improving quality of packing and handling of mail by operational staff.
Training packing staff on repacking parcels after Customs examination.
Delivery of undelivered parcels with incomplete or wrong address
Delivery offices return undelivered international mail to Offices of Exchange. We were unhappy about people's items not being delivered, so we decided to zoom in on the reasons for non-delivery of parcels at Lahore OE. We began exhaustively sorting out undelivered parcels and realized that 20% of parcels were undelivered due to incomplete or incorrect addresses, and 10-15% were returned due to the postman's abortive attempt at delivery. We made a list of all such parcels that had a contact number. We called these contact numbers daily, making almost 60 calls per day in the beginning to dispose of maximum undelivered mail. By January 2021, 3,301 calls had been made to obtain the correct address and then dispatch the parcel. The results have been marvelous: we have delivered almost 76% of such parcels.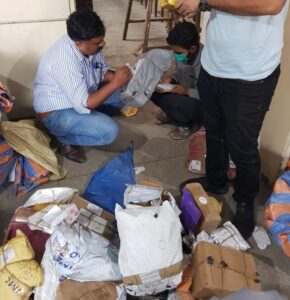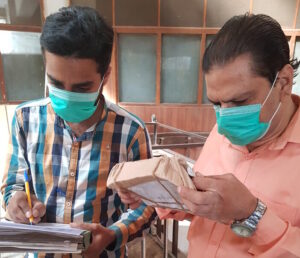 Delivery of Customs-detained parcels
Hundreds of parcels detained by Customs were lying in OE's warehouse. Detention memos had been issued to all addresses but most people had not attended the Customs office to collect their parcels. We followed the same strategy that we used for undelivered articles. We collected contact numbers for the addressees of detained parcels, made lists of all such parcels and then started calling those contact numbers to tell them the reasons for detention and the process to get their parcels. Since we began this project in 2019, we have made almost 50 calls daily; by January 2021, around 3,560 calls had been made. People were amazed when they received a call from the OE about their parcel, which they never thought they would receive. Most of them said they had not received a detention memo. We had delivered 47% of detained parcels up until January 2021.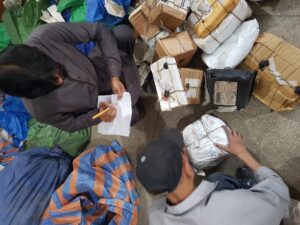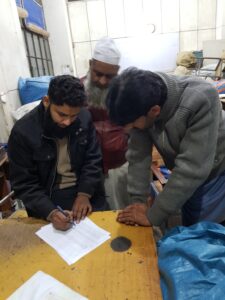 Innovations in contact center to increase customer listening
The social presence of any organization is a vital element in better customer experience. Therefore, we created a Facebook page for Lahore OE in January 2019 as a multipurpose social platform with name IMO Lahore. The purpose was to educate people about international mail, give them a channel where they could talk to Lahore OE without calling a call center, share with them what we are doing at Lahore OE, and advertise Pakistan Post products and services. The page brought about a revolution in our business and we received overwhelming praise for the creation of the social platform. Lahore OE had only two phone lines for customer care. People complained on Facebook that phone lines remained busy, so we quickly installed a third phone line to address this issue in June 2019. We then introduced a WhatsApp number in November 2019 to give customers easier access to Lahore OE. The WhatsApp number was posted on our Facebook page so that it was available to everyone. Then we refurbished the call center in January 2021, making it Pakistan Post's most innovative and attractive call center with three phone lines, Facebook and WhatsApp.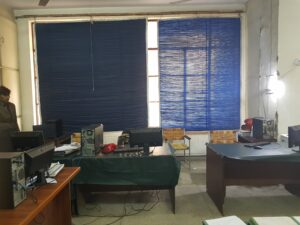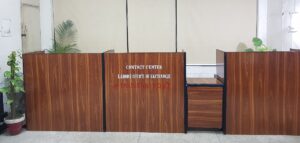 Improving quality of packing and handling of mail by operational staff
The battered and bruised packaging of international mail made us decide to look at improving the packaging and handling of items. Prescribed boxes were available but staff paid no attention to the worn-out packaging of items for outbound mail. We nurtured a plan to improve packaging. We started daily reporting in WhatsApp groups about booking offices that were not using prescribed boxes. Within the first week of our reporting, we saw remarkable results. Our emphatic efforts not only resolved recurrent packing issues but added beauty to the mail as we received colorful boxes with the Pakistan Post logo. Moreover, we trained packing staff how to open, close and pack parcels. This has entirely changed the packing of items and handling of parcels at Lahore OE.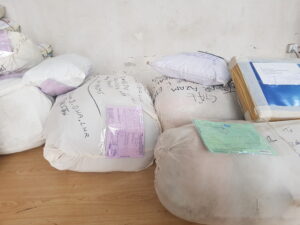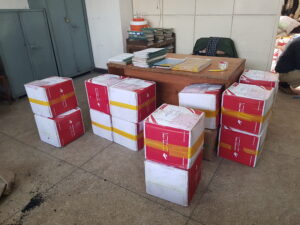 Training packing staff on repacking parcels after Customs examination
It was disturbing to see how staff opened and repacked items in the box after Customs examinations. Packing staff were damaging the box while opening it and putting all the items together, trying to push items inside the box again and again. This not only made the packaging look bad but also spoiled the image of Pakistan Post abroad. We immediately devised a plan to train packing staff and supervisors in the export and support branches. Since the training, packing has improved and we are receiving zero complaints about packing.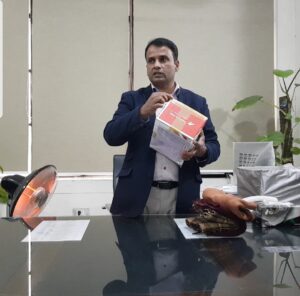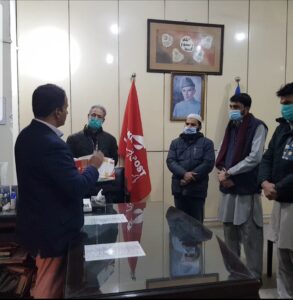 Today, Lahore OE is transformed into a role model in customer listening and customer experience. Pakistan Post is delivering unfeigned delight to its customers with every international parcel. Its vibrant employees with their resolute dedication and commitment are working hard to meet the expectations of customers and keep their trust intact.