An October 31 no-deal Brexit will cause Christmas chaos, warns ParcelHero's head of consumer research David Jinks.
A no-deal Brexit on October 31 would be the worst possible timing for Christmas, the international parcel comparison site ParcelHero is warning: "Either we have enough stocks to get through a no-deal Brexit, or for a traditional Christmas. Retailers can't magic space for both."
ParcelHero's head of consumer research, David Jinks MILT, continues, "The UK's available warehousing space is already bursting at the seams with stockpiled hard Brexit goods of all kinds, including non-perishable foods and medicines. This will reach a peak just when the usual influx of Christmas products pre-ordered by all the major stores in time for Christmas starts to flood in.
"With both Conservative leadership candidates trying to out-macho the other over how hard their October 31 Brexit might be – and the frontrunner, Boris Johnson, vowing to leave the EU by the 31 October deadline 'come what may' – things are looking potentially disastrous for the normal Christmas supply chain.
"Christmas is a military operation for all retailers, who will have already pre-ordered much of their stock and have put most of their logistics plans in place. But this year there may be no room at the inn for Christmas goods such as electronics and toys, as the UK's warehouses are already groaning with stockpiled supplies to counteract the potential explosive effect of a no-deal Brexit."
Jinks continues, "Within the vital inner M25 area, spare warehousing space is already down to just 2.2%. In normal times around 20% is the national average. In a perfect storm of stockpiling, retailers will be building up their Brexit supplies in time for October 31, just as they must also be ramping up the usual Christmas stockpiling of electronics, games and other seasonal items."
And ParcelHero is also concerned that, should we really leave the EU without agreement, existing EU trade deals with many countries that produce electronic goods popular at Christmas will no longer apply to the UK, and we could face new tariffs and delays on these items.
Finally, ParcelHero has one more warning on its long Christmas list of Brexit supply chain chaos. It is repeating its concerns that anyone sending a Christmas parcel to friends and relatives abroad, or from the EU to the UK following a hard Brexit, will face customs chaos.
"The first time many parcel senders will experience a potential new no-deal Brexit EU frontier is likely to be this Christmas," Jinks concludes. "It's the only time of the year many people ever send parcels. When forced to complete unfamiliar customs invoice forms, inexperienced parcel senders are bound to find them confusing for the first time.
"And, in the same way, any gifts coming into the UK from friends and retailers in the EU are likely to meet similar delays, and possibly unexpected duties and taxes. Even under normal conditions 12% of all overseas gifts missed Christmas Day entirely last year, and over 30% were significantly delayed. Brexit chaos could mean 25% or more of all presents miss the 'big day'."
See ParcelHero's latest study on the impact of Brexit here.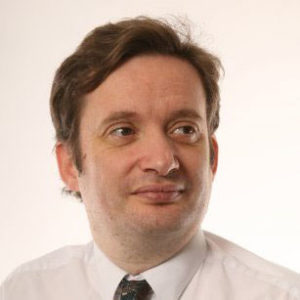 David Jinks MILT is head of consumer research for the online parcel broker ParcelHero. He is lead author of 2030: Death of the High Street and appears regularly on national radio and in the national press discussing the impact of e-commerce as well as topics such as the potential consequences of Brexit for exporters and music festival logistics. He also presents regular masterclasses and webinars for the UK government's Exporting is GREAT initiative. Jinks has over 20 years' experience as a transportation journalist, and for many years was the publisher of The Chartered Institute of Logistics & Transport's Logistics & Transport Focus magazine.