USPS is proposing an increase to parcel rates, but will Amazon have to pay? Will there be more pressure to deliver a better customer experience? Ian Kerr (Postal Hub Podcast) and Marek Różycki (Last Mile Experts) discuss the rate rises.
Last week, we wrote about USPS's planned letter rate increase. Let's now look at the proposed increases to parcel rates.
While letter price increases are based on the Consumer Price Index (CPI), parcel pricing is primarily adjusted according to market conditions.
USPS will maximize its margin opportunity in 2019 by closing its price gap with competitors while continuing to maintain its lowest-cost provider position, according to John Callan from Ursa Major Associates.
"No other service provider can offer system-wide residential delivery at a lower cost than USPS, and yet there is room to increase prices selectively to competitive advantage," said Callan.
Quality of service
"USPS has made a big push to carry more e-commerce shipments, and there's no doubt that customers are becoming more demanding when it comes to delivery," said Cathy Morrow Roberson, founder and lead analyst at Logistics Trends & Insights. "As rates rise, customers' expectations rise as well. The USA needs higher quality competition in the last mile."
UPS, for example, is pushing for better quality via its UPS Customer Select interactive delivery management tool. Can USPS match or even better UPS? The postal giant needs to continue to invest in technology to improve the customer delivery experience.
Amazon and Parcel Select
The parcel rate increases announced are for the published rate. Almost all Parcel Select volumes – such as parcels from Amazon – are covered by Negotiated Service Agreements (NSAs).
"Destination-entered Parcel Select is the product USPS's competitors use for last-mile residential delivery at the lowest possible cost," says Callan. "USPS will be squeezing more margin out of this rapidly growing product that by design serves its competitors and its largest customer, Amazon.
"Rates for the fastest growing e-commerce weight category – Parcel Select Lightweight for shipments of under 1 lb – will increase a full 12.3%, reflecting the clear advantage USPS has in the lightest weight categories. The higher the parcel product growth rate, the higher the rate increase in 2019."
It seems unlikely that Amazon would pay the full published increase.
US postal consultant Mark Fallon, CEO and president of The Berkshire Company, says while the details of Amazon's NSA with the US Postal Service are unknown, it's probable that it's tied to the parcel select rate and may have some type of annual escalation in price.
"Most of Amazon's packages come into the system as 'Destination Entry' – that is at the sorting center closest to the delivery address," Fallon says.
"Those costs will have to be passed along somehow. Or, Amazon may choose to get those 20,000 new Amazon-branded delivery vans on the road even quicker."
Dimensional pricing
In 2019, USPS will introduce dimensional weighting, following UPS and FedEx's lead in the US market.
"USPS was left as the default carrier of choice for unprofitable shipments containing more bubblewrap than product and USPS is now catching up with its competitors by applying its own 'dim weighting' pricing calculation in 2019," says Callan.
"An overall observation of USPS's 2019 pricing scheme reveals a deliberate design to maximize its upside margins wherever the market will bear, without giving up any room in its position as the lowest cost provider."
What's next?
USPS's position seems so be gradually changing due to the market's realization that it has a unique last-mile offering of some 35,000 access points and almost 230,000 delivery routes*.
The question now is how to leverage these advantages regarding tough customers such as Amazon and their competitors in the parcel space.
One 'ace up their sleeve' is US commercial carriers' failure to master the B2C e-commerce last mile. Interesting times are ahead for USPS; a national icon with a strong social responsibility role.
*Data from USPS Facts and Figures 2017
Bios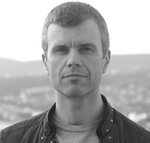 Ian Kerr is the founder and host of the Postal Hub Podcast, the weekly podcast for the postal and delivery sectors.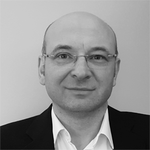 Marek Różycki is managing partner at Last Mile Experts, specializing in CEP and e-commerce last-mile advisory.