GIRO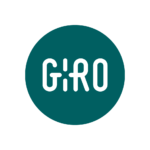 GIRO, YOUR PARTNER FOR TRUSTED OPTIMIZATION SOFTWARE SOLUTIONS
GIRO Inc. was founded in 1979 and has achieved sustained organic growth over the years. GIRO develops and implements integrated software solutions for planning and managing postal and transport-related operations. All our solutions combine advanced operations-research optimization techniques with powerful data-management tools that bring tangible benefits to our clients.
GIRO employs over 600 full-time professional staff and serves clients in more than 28 countries in Europe, the Americas, Australia, and Asia.
EXPERT SUPPORT
GIRO's well-established GeoRoute desktop client and our new GeoRoute Operations web application intended for delivery managers support every aspect of decision-making for parcel and mail operations, from planning to real-time operations.
With the new dynamic-planning features of our GeoRoute software, we introduce ways to pre-plan sustainable solutions that respect operational constraints and can be dynamically adjusted up to the final sorting, resulting in fewer operational processes and improved efficiency, while also benefitting from local knowledge of planners and couriers to maximize operational efficiency.