Walmart has fired the latest shot in its battle with Amazon for Americans' e-commerce dollar and the last mile. Is in-fridge delivery a gimmick or the real deal? Analysis from Ian Kerr (Postal Hub Podcast) and Marek Różycki (Last Mile Experts). 
In the latest skirmish in its battle with Amazon for America's last mile, US retail giant Walmart is expanding its online delivery options to include in-home and in-fridge delivery.
Customers can already order online for free pick-up, or have groceries delivered to their front doors. Walmart says it is on track to offer Grocery Pickup from 3,100 stores and same-day grocery delivery from 1,600 stores by the end of 2019.
Now Walmart is taking home delivery a step further, enabling in-fridge delivery thanks to smart lock technology.
Delivery drivers will wear body cameras on their chests, so customers can watch live streams of deliveries being made.
Walmart will have specialized delivery drivers for this service. They will undergo extensive training in being respectful and careful in customers' homes, how to select the freshest grocery items, and how to organize the most efficient refrigerator. According to reports, Walmart workers will need to be with the company for at least a year to make in-fridge deliveries.
This differs from an in-home grocery delivery trial Walmart ran in Silicon Valley two years ago, where deliveries were handled by Deliv.
While Amazon offers Amazon Key to Prime members in 50 cities, drivers leave items just inside the door, garage or the trunk of a car. Although with Amazon Key, surely unattended in-fridge delivery isn't that far away.
Walmart's new service will kick off in the autumn in three cities. Pricing has yet to be announced.
What's different about Walmart's service?
PostNord was the trailblazer in unattended in-fridge delivery, and we've seen bpost and other companies (including Amazon) trial in-home delivery. These solutions all used smart locks and a web cam or similar to enable customers to see who has accessed their homes.
What is different about Walmart's approach is that it has fitted its delivery drivers with live cameras. According to Walmart, this helps alleviate customers' trust concerns. It may even save the customer from having to source an in-home video camera to monitor deliveries.
During a trial of the service, Walmart added another feature: it allowed customers to see profiles of its delivery workers. This made the drivers less anonymous and reduced concerns that 'just about anyone' has access to your home.
Similarly, during an in-home delivery trial in cooperation with retailer Zalando, bpost told customers who their delivery driver would be and provided a profile photo and other information about the driver.
Down the track, Walmart plans for delivery workers to collect products that need to be returned to Walmart. Customers will be able to simply leave items on the counter and the Walmart delivery driver will return the items on their behalf. Returns are one of the biggest last-mile pain points, so we consider this a cool move.
The real deal or a gimmick?
This is a smart move by Walmart because it is using its local bricks and mortar presence to enable same-day delivery – something that Amazon, even with its Whole Foods sites, simply isn't able to do yet.
The market for in-home and in-fridge delivery may be small now, but the likes of Walmart are working to create trust by removing the anonymity of delivery via doorbell cameras and bodycams, and supplying customers with driver profiles.
Once trust and reliability are established, then Walmart can virtually guarantee first-time delivery. This creates a better customer experience and reduces delivery costs.
Up until now, Amazon has been setting the game rules…but perhaps now things are changing. If Walmart is able to maintain the initiative here (including fast, free delivery), we can expect a much more even fight for the last mile between the two retail giants.
Bios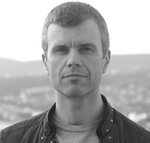 Ian Kerr is the founder and host of the Postal Hub Podcast, the weekly podcast for the postal and delivery sectors.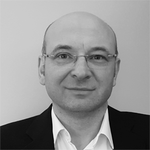 Marek Różycki is managing partner at Last Mile Experts, specializing in CEP and e-commerce last-mile advisory.