As US retail giant Walmart trials temperature-controlled residential smart lockers for grocery delivery, Marek Różycki and Ian Kerr analyze the new service 
Walmart has announced a pilot for home delivery of groceries to a personal smart locker, partnering with HomeValet for the project. Any solution that eliminates failed deliveries and/or the customer needing to wait at home for the courier is good news. But will customers accept this?
How it works
Walmart customers in the pilot area will be able to receive their Walmart deliveries in a temperature-controlled smart box placed outside their home.
HomeValet's smart box has three temperature-controlled zones, so it can store frozen, refrigerated and pantry items. The smart box controls access by communicating with the delivery provider's device, giving the driver secure access to the smart box to complete the delivery.
There is no cost to the customer during the pilot.
Will customers embrace the concept?
Increased numbers of people working from home during the pandemic has resulted in high rates of first-time delivery in some areas, while in some parts of the world contactless delivery via parcel lockers has boomed.
But when many suburban workers return to the office, their online shopping habits will remain – including ordering groceries.
"As more and more customers shop online for groceries and other household items, we're seeing a huge increase in demand for smart, secure residential parcel lockers," says iParcelBox founder Paul Needler.
During the Walmart trial, the locker is provided free of charge. But will customers be prepared to pay for a home smart box? This will depend upon how much of the cost is pushed to the consignee.
Carrier specific or carrier agnostic
Will the Walmart/HomeValet box be able to receive deliveries from other service providers, and will its capacity be enough to cover a typical order?
While Walmart hasn't released many details about the pilot, if customers like using the smart box for their grocery deliveries they will expect to be able to use it for all their deliveries.
Consumers won't support multiple smart boxes on their front doorsteps or any box much larger than the models currently on the market.
For example, US startup DynoSafe, which offers a refrigerated residential smart box solution, can support single use, proprietary merchant/carrier solutions and open architecture solutions – and isn't restricted to grocery delivery.
"I am a firm believer in the open architecture solution that secures the unattended delivery and release for all carriers, merchants and product types, and not just for perishable grocery or medication delivery," says Rebecca Romanucci, founder of DynoSafe.
Power supply
The locker solution being used in Walmart's pilot requires a power supply on the customer's front porch or doorstep, which could be a significant issue for some, although the system does have a battery backup. Will customers want the added expense of installing a power socket on their property?
Porch piracy and security
A temperature-controlled smart box for residential deliveries keeps consignments safe and at an appropriate temperature when the recipient isn't at home to receive the shipment.
A secure solution provides protection against porch piracy (theft of unattended parcels from residential addresses). How secure will the box be against someone just picking up and removing the whole unit and goodies inside? It probably depends on the determination and motivation of the thief (or thieves). Porch piracy can be an opportunistic crime, and simply keeping packages out of sight can be enough to reduce the incidence of package theft.
Competition from Amazon
Amazon has taken a different approach to unattended delivery for refrigerated goods via its Amazon Key smartlock package. Fresh food can be delivered direct to the customer's refrigerator (either in their home or in their garage) without the customer needing to be at home. Deliveries can be monitored via a Ring camera and the Amazon Key app.
In-garage delivery also facilitates unattended delivery of heavy and bulky items and allows use of the customer's own standard fridge or freezer.
Amazon Key can also regulate access to the home for other services, such as cleaning.
Walmart itself already offers in-home and in-fridge delivery via its Walmart InHome service. In-home delivery has been curtailed by the pandemic, but it will probably bounce back once the Covid-19 vaccine is widely available. Click here to read our analysis of the Walmart InHome service.
Technology is crucial
The key, of course, is to have a great app that works well and enables full IDM (interactive delivery management) with the consignee.
Although we can still discuss which solution is best, there is no question that, post-Covid-19, solutions like these will be in demand and, at least for smart locks, it is a question of 'when' rather than 'if' they are commercialized at scale.
Bios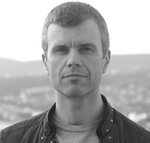 Ian Kerr is the founder and host of the Postal Hub Podcast, the weekly podcast for the postal and delivery sectors.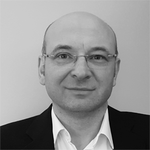 Marek Różycki is managing partner at Last Mile Experts, specializing in CEP and e-commerce last-mile advisory.