Deutsche Post DHL (DPDHL) seems set to sell its loss-making StreetScooter division. Why is DPDHL taking this route, while Amazon seems to be heading in the opposite direction with electric vehicles? Analysis from Ian Kerr (Postal Hub Podcast), and Marek Różycki and Tomasz Gać (Last Mile Experts).
Deutsche Post DHL CEO Frank Appel has told media he expects the StreetScooter business to post a double-digit million euro loss again this year.
So will DPDHL look to offload its StreetScooter division? Frank Appel says the group doesn't want to be a vehicle manufacturer, and that it only became a manufacturer because of lack of choice in the market.
Why DPDHL became a vehicle manufacturer
The reasons for DPDHL entering the vehicle manufacturing market have entered into logistics legend. The group asked its vehicle partners to create an electric delivery vehicle, but none could deliver what the postal giant wanted at an appropriate scale. So DPDHL acquired an electric vehicle startup born out of a research initiative at RWTH Aachen University in Germany.
Fast forward a few years, and StreetScooter is manufacturing vehicles not just for DPDHL (in August 2019 production passed the 10,000 mark), but for some other organizations and delivery companies around the world.
Industry rumor suggests that DPDHL isn't the only delivery company that has been frustrated by the vehicle manufacturing sector's inability to produce electric delivery vehicles at scale. The key issues have not changed and relate to maximum range (especially in cold weather, when the batteries are weakest and under most pressure from additional heating), speed and cost. The latter is a further challenge, with the StreetScooter apparently costing almost €45,000 (US$49.5m), which doesn't compare too well with cars such as the Nissan Voltia, with storage capacity of 8m3 and costing under €40,000 (US$44,000). 
Expansion into China
In September, StreetScooter signed an MoU with Chinese automobile manufacturer Chery Holding Group to begin local production, sourcing and development of last-mile electric light commercial vehicles specially tailored to the Chinese market and potentially selected other countries.
Mass production is scheduled to begin in 2021, with production capacities of up to 100,000 electric vehicles per year. This is likely to offer significant cost improvements compared with production in Germany.
Amazon following DPDHL's lead
Amazon made a big splash with its recent announcement that it plans to buy 100,000 electric delivery vehicles. The electric vehicles will be made by Detroit-based startup Rivian Automotive, and will start delivering packages to customers in 2021. The company plans to have 10,000 of the new electric vehicles on the road as early as 2022, and all 100,000 by 2030.
Amazon led a US$700m financing round in the electric vehicle startup earlier this year, which is now valued at about US$3.5bn. Having said that, Rivian has yet to sell a single vehicle.
So why did Amazon invest in an electric vehicle manufacturer that hasn't actually sold a vehicle? While we don't have the details, we can expect that Rivian has some technological know-how or other commercial advantage that has attracted the e-commerce behemoth.
Management changes at StreetScooter
This month, more changes were made at the top at StreetScooter, with Tesla director Peter Bardenfleth-Hansen appointed chief growth officer, while Ford manager Ulrich Stuhec will be taking on the role of chief technology officer.
As CTO, Stuhec will be responsible for driving product development and new platform and technology development, including autonomous driving. He will also be responsible for the China expansion of StreetScooter. EV expert Tomasz Gać comments, "I have driven more then 20 e-vans of different sizes and origin, and I think StreetScooter's basic model is in the bottom half of them. I hope these changes will help the car improve in terms of efficiency and reliability."
What happens next?
If DPDHL does sell its StreetScooter division, it will free up cash and management resources to pursue other innovative last-mile initiatives. DPDHL will have the option to buy best-in-class EVs from any manufacturer, rather than being obliged to support its own vehicles. Historic evidence suggests that even smart companies such as DPDHL or Amazon won't always develop the best vehicles, as this is not their core area. A good example are the big green 'UPS' type vehicles Amazon 'techies' (over) engineered at the inception of Amazon logistics in the USA.
But if DPDHL is selling StreetScooter, why should Amazon be prepared to wear losses at Rivian? It could be that, as with the purchase of Kiva (robots) a few years ago, for a similar investment (US$775m), Amazon wants to protect its position at the cutting edge of new technology, which could improve operational capability or provide other concrete benefits in the future. 
Gać comments, "Investment in any innovative EV producer is likely to be very profitable, and to be honest there aren't many of them on the market in the USA. Tesla is one of them and has the capability to produce zero-emission vans in two to three years time (if it decides to do so), but it is known that Jeff Bezos and Elon Musk don't like each other and are more likely to compete than to cooperate." 
Let's see how the DPDHL/StreetScooter scenario will play out. DPDHL may maintain a minority share to keep its finger on the pulse, but we can expect it to focus more on core activities and leave those better placed to manage the EV business.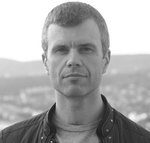 Ian Kerr is the founder and host of the Postal Hub Podcast, the weekly podcast for the postal and delivery sectors.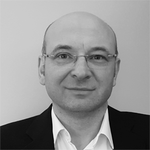 Marek Różycki is managing partner at Last Mile Experts, specializing in CEP and e-commerce last-mile advisory.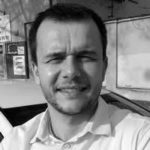 Thomasz Gać advises clients such as courier companies on implementing EV fleets, drawing upon his vast experience as a business owner and consultant in the sector. He is a PRO Partner at Last Mile Experts.