Global logistics player Aramex has announced a new partnership in Saudi Arabia with a national pharmacy chain. Will a PUDO network help overcome some of the complexities of the last mile in Saudi Arabia? Ian Kerr (Postal Hub Podcast), Marek Różycki (Last Mile Experts), and Dirk S van Doorn (independent consultant) discuss the deal and the last mile scene in Saudi Arabia.
Global logistics player Aramex has announced that its Saudi division is entering into a strategic partnership with Al-Dawaa Medical Services, which owns the national Al-Dawaa Pharmacies chain.
It's all about PUDOs. In the first phase of the partnership, Aramex will launch service centers within 20 branches of Al-Dawaa Pharmacies distributed across the Kingdom. The second phase will see Aramex expand to hundreds of branches within Al-Dawaa Pharmacies' 800-strong pharmacy network.
"Increasing Aramex's accessibility across the Saudi market is a top priority for us," said Hussam Baraqouni, CEO of Aramex in the GCC, Levant, Turkey, Central Asia and Indian Sub-Continent.
Any initiative to support development of out-of-home last mile channels via a PUDO network would help improve Aramex's delivery performance and thus the all-important customer experience.
Competition in the last mile
The Saudi Arabia delivery market is certainly heating up. DHL Express has developed a significant physical network, covering just about every town of reasonable size.
Competitors such as Fetchr have also entered the market with an app-driven solution. E-commerce ventures including Noon.com are developing their own delivery network – perhaps taking their inspiration from Amazon.
It is also interesting to note that the chairman of Noon.com has purchased a significant shareholding in Aramex, which then begs the question, what is the end game for Aramex in Saudi Arabia and indeed across the Middle East?
E-commerce is booming
"Saudi Arabia, in terms of size, is 10 times the size of the UK," says Rajeeb Chowdhury, chief of planning and customer service at Saudi delivery company NAQEL Express. "There are thousands of small towns and villages; 70% of the population is aged under 30, and is extremely internet savvy. Internet and mobile penetration is one of the highest in the world."
An indicator of e-commerce health is the almost US$1bn new e-commerce venture Noon.com received from the Saudi Sovereign Wealth fund and other investors. Moreover, Amazon's recent foray into the region – they acquired Dubai-based Souq.com last year – is only likely to make things hotter.
Addressing
Saudi Post has embarked on an ambitious program to give every business and residence an address. Postcodes are still an issue in some European countries, but issues with addresses put that problem into perspective.
The Saudi Post Corporation has developed the national address system to provide a unified and comprehensive addressing system for all regions, cities and villages in Saudi Arabia. Nearly all major domestic players in the Saudi Arabian market have developed a tool to help with last-mile delivery locations.
Considering the various delivery challenges, on-time delivery of over 90% and first-time delivery of over 60% for residential addresses is considered very good. On-time performance varies amongst best-in-class carriers. DHL Express is some 97% for B2B deliveries and 90% for B2C.
An ongoing challenge for all the industry players will be maintaining the consistency of quality for service and managing cost at the same time, according to Bachi Spiga, vice president operations for DHL Express Middle East and North Africa.
Spiga also noted that DHL Express and other competitors are actively looking at expanding their respective domestic networks in the Kingdom, which will ultimately bode well for the end consumer.
Companies such as Fetchr, Aramex and DHL Express have set up on-demand delivery tools whereby the end customer determines when they want to take delivery and at which location. They need to be careful because, other than for out-of-home deliveries, this will be costly to maintain.
Saudi Arabian culture
Saudi culture is very conservative, and this has implications for the last mile. If female shoppers are limited in how they can travel, this affects their ability to collect in-store or from a PUDO point.
This might change as females are now allowed to drive in the Kingdom and could drive to a pick-up location if they so choose. Currently between 15% and 20% of e-commerce orders are collected at a physical location operated by the courier companies or their partners.
Interactive delivery management and customer communications are becoming very important – especially considering that there is still a strong preference for cash on delivery, even when shopping online.
"Customers want to shop as if they're shopping at the mall," commented NAQEL Express's Rajeeb Chowdhury.
Online retailers and delivery companies are actively trying to convert as many users as possible to paying online. There is also a concerted effort to remove physical cash from the equation and move to a chip and PIN formula through debit or credit cards. Trials are already being conducted by some delivery companies operating in the Kingdom.
Returns
Aramex's new PUDO network, when it reaches suitable density, will also be an effective returns channel, enabling customers to return e-commerce shipments at service centers located across the pharmacy's network.
"Returns tend to be low pertaining to COD shipments in Saudi Arabia relative to other countries in the region," said Chowdhury. "The typical customer behavior is once they place an order, they tend to accept it, even if it's cash on delivery."
But as e-commerce continues to expand, the need for an easy-to-access returns channel will grow.
Putting the customer first
It looks like last-mile operators in the Middle East are grasping the need to implement customer-centric features if they are to meet e-tailer and customer expectations. Given the continued growth in the e-commerce realm it is clear that building one's own network can be expensive and with continued pressure on cost reduction there is no doubt that partnerships are the way to go, says DHL's Spiga.
Given the recent investments of some €100m (US$89m) by DHL Express over the last couple of years, it is clear that the large operators see Saudi Arabia as an important market for both domestic and international shipments.
Similarly this move by Aramex – a strong operator in the region – is a smart move and demonstrates its interest and commitment to the country.
Competition in the last mile seems to be growing, with big names and some interesting startups entering the market – all good news for the customer.
Bio: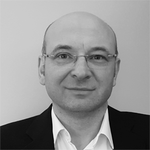 Marek Różycki is managing partner at Last Mile Experts, specializing in CEP and e-commerce last-mile advisory.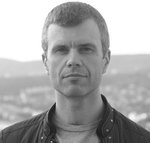 Ian Kerr is the founder and host of the Postal Hub Podcast, the weekly podcast for the postal and delivery sectors.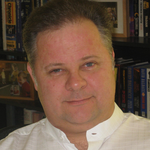 Dirk S van Doorn is an independent consultant.