There are savings to be gained in the last mile without sacrificing the all-important customer experience. Marek Różycki (Last Mile Experts) examines how one merchant saved 10% on last mile costs
Would you leave US$100,000 (£79,000) on the pavement if you passed by? I doubt it. So why do so many e-commerce players lose this – and more – on last mile delivery?
Today's e-commerce customers are a far cry from those of only a few years ago. Thanks to Amazon, today's customers want choice, visibility, control and the flexibility to change their minds, even once a parcel is out for delivery. Simultaneously, last mile delivery costs are soaring due to increased labor rates and the new level of customer experience (CX) that is being demanded.
The last mile is now central to e-commerce. Moreover, logistics are now the main operational cost for many e-shops, especially for those like Amazon, who have understood that this should be their first priority due to its huge impact on CX. Logistics can represent a significant share of costs, especially where cross-border deliveries are concerned. Given this situation, it is amazing how few small and medium sized e-tailers (and even large ones) deep dive into this area, and how even fewer take external, specialist advice.
Case study: Showroom.pl
So how much can be saved in the last mile without affecting quality or CX? Let's look at a recent example. Showroom.pl is a European marketplace offering high quality and trendy fashion items, shipped direct from designers. Showroom's customers are located throughout Europe and their logistics model includes multiple pickup points spread in across Poland and the EU, as well as centralized and decentralized handing of returns (quite significant in the fashion space) at the same time.
Michal Juda, Showroom's CEO, explains why he sought external help: "We are experts in fashion and we do not have the full picture on how courier companies build their pricing strategies. Such 'insider knowledge' is in my opinion crucial when the goal is to negotiate truly beneficial terms."
As logistics costs, especially last mile costs, have been growing steadily, the company management decided to review its logistics model and look for cost optimization measures. As Showroom did not have the necessary in-house expertise to objectively assess its current situation, nor to structure subsequent tenders and execute negotiations, it turned to Last Mile Experts (LME) for support.
The scope of this project included to door, to parcel locker and to PUDO point delivery. The project was aimed at reducing last mile costs while maintaining the same level of quality and customer experience. In this particular case, the main challenge related to a high dispersion of pickup locations, often implying a single parcel per pickup stop (usually this will be in the tens or hundreds, even for SME pickups).
After an initial review of this situation during, which LME analyzed costs, parcel flows and contractual terms with Showroom's suppliers, we felt that, using our industry knowledge, there were a number of opportunities for cost reduction. After agreeing with the client, we prepared, launched and managed a multicountry tender, including full negotiation with shortlisted suppliers. After several rounds of negotiations managed by LME, Showroom selected the best supplier, with terms giving an expected 9-10% overall cost reduction compared with the cost level prior to the tender launch – and this was despite the current inflation in last mile costs and a pretty good starting contact.
Michal Juda, Showroom's CEO, says, "It's amazing what great results we achieved just by fine-tuning the offers we received from the shortlisted companies. We negotiated down not even the main rate, but all the additional charges that together add up to significant amounts every month."
Savings in delivery
If you haven't already guessed, we are surprised how easy it is to save big money,  and we are even more surprised that so few e-commerce players go for this. Is it due to concerns that consultants will cost a fortune and then not deliver, or that some shortcomings will be shown up to the detriment of logistics or administration staff, or just that it's hard to find last mile specialist consultants? Perhaps, a bit of each, but with savings of 10% or more to be had, surely these fears should be subordinated to the potential gains.
Author bio: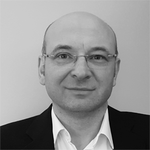 Marek Różycki is managing partner at Last Mile Experts, specializing in CEP and e-commerce last-mile advisory.