There's growing talk about PUDO networks and e-commerce delivery, but what do you really need to know? PUDO experts Artur Kikuła and Marek Różycki (Last Mile Experts) discuss how to set up a PUDO network
Earlier this year Deutsche Post announced it will expand its network of DHL Parcelshops. There are already about 10,000 Parcelshops across Germany, supplementing the post's network of post offices.
Parcelshops are PUDOs (pick up, drop off) points, hosted in a retail outlet. Along with Deutsche Post's post office and Packstation (parcel locker) networks, the German giant is ubiquitous in its home country.
Other postal operators are embracing PUDOs as a way to offer a denser national network of parcel collection points.
What are the main considerations in setting up a PUDO network?
In an era of intensive e-commerce growth, sellers and consignees alike are looking for complementary forms of sales, delivery, shipment and pickup, as well as return of purchased products. In other words, omnichannel commerce.
The main goals for the various actors in this space include: building new or expanding existing distribution channels on the seller's side, meeting the customer's (consignee's) preferences, reducing operating costs, and developing a better last mile infrastructure on the logistics operator's side.
Bearing the above in mind, one solution that benefits all the participants is access to an out-of-home PUDO and/or APM (locker) network.
LME's Artur Kikuła was instrumental in developing InPost's network of around 7,000 access points in Poland.
He believes that to build and implement a well-functioning network of PUDO points you need, inter alia, skilful planning of processes, application of appropriate tools (both hardware and software), defining capacity needs taking into account seasonality, optimal location analysis, system integration and setting of standards.
The hardest part is building enough stable access points to give proximity (within 12 minutes or 1km [0.6 miles] walk for the consignee) and the appropriate conditions for access to the point, such as customer car parking.
"It's all about convenience," stresses Fabian Düx, head of DHL Parcel Europe's PUDO and locker network. "Primarily for consignees, who can pick up or drop off their shipments more easily without having to physically meet the courier, but also for retailers who operate the network. Hence, when designing a PUDO network, it needs to be ensured that processes, systems and tools are easy to use for the end customer and shop operators."
So who can benefit from building their own or using an existing closed or open (carrier agnostic) PUDO network?
• Individual customers, who get more choice in the last mile and easier access to drop-off locations for returns;
• Small sellers, who have flexible shipment of their packages from PUDOs or lockers, without having to wait for the courier to show up, and the possibility to offer their customers a wider range of delivery channels in cooperation with a logistics operator;
• Big sellers/distributors/producers/transaction platforms that can build their own PUDO/APM networks or use existing partner points, delivering their products by their own means of transport or by using logistics operators;
• Courier companies and postal operators who, thanks to access points, can develop their logistics network, activate new sales channels, and optimize their last mile costs and delivery times while increasing customer satisfaction. They can also use points as local hubs for temporary storage of shipments in urban/local distribution or as a pickup destination for advised items;
• Partners (usually retailers) co-creating the PUDO network gain additional customer traffic as part of their core business.
Given the above, it is not a question of 'if' but rather 'when' access points will become available in all major e-commerce markets. Düx confirms: "A dense and convenient PUDO network is becoming a must-have requirement for e-tailers who choose their logistics partner."
Therefore, out of the home is actually a must for better home delivery. Of course, postal operators are usually in pole position to leverage their extensive branch networks for this purpose, and we find it strange that many still don't.
Ian Kerr is the founder and host of the Postal Hub Podcast, the weekly podcast for the postal and delivery sectors.
Bios: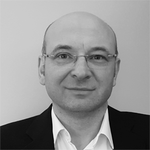 Marek Różycki is managing partner at Last Mile Experts, specializing in CEP and e-commerce last-mile advisory.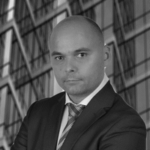 Artur was instrumental in developing InPost's PUDO network, and has held management positions at Messenger Service Stolica (now UPS), Siódemka (now DPD), and Kamis Przyprawy (McCormick).