French PUDO network Mondial Relay has teamed up with prominent parcel delivery company Colis Privé in a partnership that could threaten La Poste's dominance in the B2C last mile. Marek Różycki from Last Mile Experts and Postal Hub Podcast's Ian Kerr analyze how the partnership will benefit French e-commerce customers.
After decades of dominance by La Poste in the French B2C parcel market, it seems that a serious challenger is being formed by the partnership between Mondial Relay and Colis Privé.
Mondial Relay is a leading French PUDO network of some 7,000 access points across France. It is part of the Otto Group, which also owns the Hermes Parcel business.
Colis Privé is probably the only credible competitor to La Post in the B2C 'to door' space. It operates from three hubs and 80 depots with some 2,500 couriers. It was the target of a full acquisition by Amazon, which was aborted due to a regulatory block. Of course, this means that if the regulatory situation changes, Colis Privé is likely to have a powerful suitor.
The partnership gives customers more choice and control over their deliveries. If customers aren't at home to receive a delivery by Colis Privé, they can now collect their package at the closest Mondial Relay PUDO point.
Lockers and PUDOs –  like two peas in a pod
We have long been believers in the fact that PUDOs complement traditional courier networks. See our recent article on this subject here.
It seems that Mondial Relay and Colis Privé have understood this. Colis Privé offers its customers home delivery next day or within two days, supplemented by a wide delivery window – Tuesday to Saturday from 8am to 7pm. Moreover, thanks to Colis Privé's postal license, couriers can also leave parcels in the consignee's mailbox, just like the postman. Larger items are delivered by hand to the consignee or neighbor.
Customers can make inflight changes to the delivery day and can also opt for delivery to a preferred Mondial Relay PUDO point. On average, these points are no more than 10 minutes away by car.
Customers have 10 days to pick up the package. Over three quarters of Mondial Relay's PUDOs are open six days a week, with many open on Sundays.
Obvious synergies to be reaped
Customer experience and service quality is key in B2C last mile. This partnership offers more flexibility and convenience for customers as well as significantly higher on-time delivery KPIs, because PUDO collections have a higher success factor here. Returns are also much more convenient for customers – and efficient for couriers – when made via a PUDO.
The two new business partners are making all the right noises. Mondial Relay says it wants to continually improve the quality of its services and be the most complete solution to meet consumer expectations.
Colis Privé has emphasized that both urban and rural areas will benefit from Mondial Relay's large network of PUDO points with extended opening hours.
Time will tell how this partnership develops and whether it is just a 'casual flirtation' or leads to a marriage of the incumbents. The latter makes a lot of sense, with Otto Group's strength in Germany and the UK and Colis Privé being the key to any complete last-mile solution in France, not to mention Amazon waiting on the sidelines. Our bet is that there is more than a little concern in the La Poste boardroom right now.
Bios: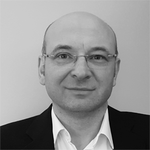 Marek Różycki is managing partner at Last Mile Experts, specializing in CEP and e-commerce last-mile advisory.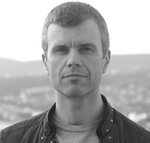 Ian Kerr is the founder and host of the Postal Hub Podcast, the weekly podcast for the postal and delivery sectors.