Posten Norge (Norway Post) now allows customers to return goods directly from their own mailbox. So how does it work? Ian Kerr, Postal Hub Podcast, and Marek Różycki, Last Mile Experts, look at the new e-commerce returns solution
 Posten Norge (Norway Post) now lets customers return goods directly from their own mailbox. Already, customers can return e-commerce purchases in a more conventional manner via the post office, but this new service offers a new level of convenience.
If collecting parcels from the mailbox sounds familiar, it could be because in 2018 Posten Norge launched a service allowing customers to arrange at-home parcel collection. Customers can go online, pay for postage, and arrange for next-day collection of parcels, with only a small surcharge on top of the regular postage fee.
The new returns service costs no more than returns lodged at the post office and this will help make this service a winner for B2C consignees.
"It is an important part of the shopping experience to know that you can easily return items with for example the wrong colour or size. It is nice then to be able to return items that you have received in your mailbox via that same mailbox. At the same time, we are happy to be able to offer the online stores an easier return solution for their customers," says Kirsti Fløystøl, director e-commerce and business development, Posten Norge.
How does it work?
First, the customer goes to the posten.no website to order a pickup from their own mailbox. The customer must enter the tracking number from the returns label on the website when ordering the return pickup. Then the customer attaches a returns label to the parcel and places it in their mailbox for collection.
The postie is advised of the pickup via the daily task list. At the customer's address, the postie scans the parcel upon collection.
Posten Norge accepts parcels for collection weighing up to 2kg (4.4 lb), and the returns are delivered within two days.
"It is important for us to make e-commerce returns convenient for our customers. To use our mail delivery operation for this service has proved to be cost efficient for us and beneficial for our customers," adds Fløystøl.
Battling for returns
E-commerce returns has always been a headache for carriers and e-commerce customers alike. This is the latest delivery battleground, with posts and parcel companies jockeying to offer convenient and seamless returns processes. Posten Norge's residential returns collection service is similar to that offered by An Post (via its proprietary Parcel Box service). Other posts have attempted to offer a similar service.
Is this the ultimate e-commerce returns solution?
From a convenience perspective, it's hard to beat home collection of e-commerce returns. But with the rise of porch piracy, there are some risks with leaving parcels in the mailbox for collection, especially if the service becomes popular. In particular, mailboxes in rural and urban fringe areas could be targets for speculative thieves.
Not every home has a mailbox suitable for handling parcels, and while such a model probably won't work for apartment buildings, it is likely to be very convenient for rural or suburban areas.
Dropping off returns at a post office or PUDO might be less convenient, depending on opening times, queues and proximity of the network, but the customer immediately receives proof of receipt of the return – and for some e-commerce merchants, this is enough to start the refund process.
A way to make this service more universal would be to have a smart lock at your home, or for multi-family dwellings without a concierge in a smart lock controlled mailroom.
Conclusion
We like this simple yet customer-centric initiative from one our favorite postal operators and believe that customers will like it too. Well done Posten Norge!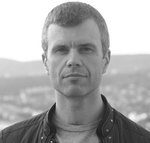 Ian Kerr is the founder and host of the Postal Hub Podcast, the weekly podcast for the postal and delivery sectors.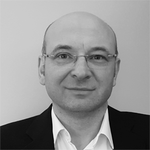 Marek Różycki is managing partner at Last Mile Experts, specializing in CEP and e-commerce last-mile advisory.