An Post and Lidl have teamed up to install parcel lockers in the retailer's parking lots. Who wins from this arrangement? Ian Kerr, Postal Hub Podcast, and Marek Różycki, Last Mile Experts, analyze the tie-up
How it works
An Post and Lidl have teamed up to offer shoppers the opportunity to collect parcels from parcel lockers in the retailer's parking lots.
Customers in Dublin and surrounding areas can collect their parcels from an An Post parcel locker bank at the location of their choice. All bar two of the nine lockers are accessible 24 hours a day.
Online customers with delivery by An Post are given the option (by SMS or email) to choose an An Post parcel locker pick-up location. The customer can then choose a Lidl parcel locker location that suits them from a list of available locations.
Once the item is ready for collection at the chosen location, the customer will receive a secure PIN to use when retrieving the parcel from the locker. This redirection service is completely free of charge.
For now, usage of the lockers is restricted to inflight redirections. An Post plans to integrate the Lidl/An Post lockers into online checkout, as well as enabling the recipient to collect a parcel from a locker using a 'Sorry we missed you' card.
The parcel lockers are already fully enabled to handle e-commerce returns.
Building on an existing relationship
Already Lidl shoppers using the An Post Current Account are rewarded with 5% money back on all their Lidl shopping spend over €25 (US$28). So a parcels tie-up creates more mutual benefits for the two companies.
"People love the flexibility of the parcel lockers and as one of Ireland's fastest growing retailers, Lidl stores are in great locations," said Gilles Ferrandez, An Post's commercial director – parcels.
Who wins?
This is a smart move by Lidl and An Post. Lidl will benefit from the increased footfall in its supermarkets equipped with An Post parcel lockers, although, at least for now, the opportunity to offer internet sales of items not available in store, not to mention returns management (Lidl generally don't have customer service desks in store), will not be available.
An Post benefits by securing a range of secure, accessible locations for its parcel lockers. These are prime locations with good access and parking, 24 hours a day.
This improves customer experience but also gives operational benefits for the Irish postal operator as lockers tend to have several tens of parcels delivered per stop and have very high first time delivery rates.
Conclusion
Delivery companies partnering with supermarket chains to grow parcel lockers networks makes a lot of sense. Amazon created a large footprint for its parcel locker network in Italy via its tie-up with Pam Panorama supermarkets. In Poland, Biedronka teamed up with Poczta Polska and SwipBox, and Lidl has teamed up with An Post. Australia Post signed a deal with supermarket chain Woolworths a few years ago but has yet to hit its target of lockers installed in supermarkets. Also in Australia, Hubbed is creating a national parcel locker network with convenience chain 7-Eleven.
The Lidl/An Post relationship might be starting off small, but with Lidl's expanding network of stores (now over 160 across Ireland), there's plenty of scope for growth. An Post already has other parcel lockers in its nascent locker network, including two dedicated post offices as well as other high footfall areas such as university campuses and shopping centers.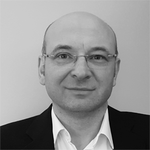 Marek Różycki is managing partner at Last Mile Experts, specializing in CEP and e-commerce last-mile advisory.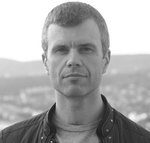 Ian Kerr is the founder and host of the Postal Hub Podcast, the weekly podcast for the postal and delivery sectors.