InPost dominates the parcel locker sector in Poland, but will a new partnership threaten InPost's preeminent position? And could Polish Post be a beneficiary?
InPost, one of the world's leading parcel locker-based carriers, has had mixed fortunes over the last few years. On one hand, its postal business in Poland had to be closed down after a bitter and ultimately unsuccessful battle with the national postal operator, Poczta Polska; conversely, its Polish courier and APM (automated parcel machines) business has flourished.
Danish SwipBox's foray into the Polish APM parcel market together with Biedronka, Poland's largest retail network, is good news for the consumer, but may not be such good news for InPost.
As its stands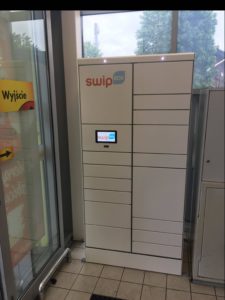 InPost is the only player with a significant network of APMs in Poland (currently estimated at just under 3,000). It also has a successful 'to door' network developed from the fallout from DPD's merger with Siódemka (acquired by DPD for its strong position in the B2C segment) a few years ago, and the remains of the pick-up and drop-off (PUDO) network it used for the mail business before it was terminated.
Ironically, it is the 'to door' network that may spell trouble for the carrier. This is because by competing with the main domestic players in the 'to door' segment, it will be very difficult for InPost to be seen as a carrier-agnostic player in the APM network.
Matters are aggravated by the fact that InPost's key customer, Allegro (Poland's answer to eBay), is likely to act in a similar manner to Amazon – especially as its new CEO is an Amazon veteran – and support any competitor to InPost so as to minimize any monopolistic bargaining position. This may well be fueled by recent and significant price increases by InPost.
Are we reading too much into this?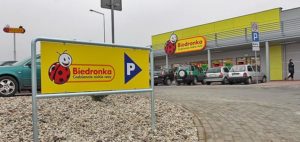 Biedronka and Swipbox are currently talking about only 300 machines, and those we have seen are small, indoor models with neither the full functionality nor size of InPost's APMs. We don't know if Biedronka is an active partner or just passively benefiting from SwipBox's initiative.
Finally, the total number of machines planned is apparently 2,000 – one third less than InPost has today, and unlikely to be more than half of what InPost will have (based on potential growth of InPost's network) by the time the new network is fully deployed.
According to local business newspaper Rzeczpospolita, DHL will be the new network's first customer. DHL has already been cooperating with SwipBox on a small scale (about 60 APMs) for the last two years – and will apparently be servicing pick-ups and drop-offs to the APMs.
Unlike InPost, SwipBox plans to have a carrier-agnostic network, open to all courier operators. Things get more interesting when we add the fact that Poczta Polska sees Biedronka (and the APMs) as a major opportunity to satisfy its customers and consignees at the same time. One customer in particular seems to be the focus of their current attention: Allegro.
As if this were not enough for InPost to worry about, domestic parcel leader DPD may also decide to jump on the bandwagon. They have good experience with APMs in the Baltics (the same management cluster as Poland) and could choose to supplement their PUDO network of just under 2000 points in this way. Experience from Estonia shows that some 80% of parcels go to APMs or PUDOs.
Will Swipbox succeed?
Well, the answer is perhaps. It depends on a number of factors such as the ability to get enough APMs out there and to supplement them with PUDOs…fast (nobody will see 300 machines as a viable alternative to InPost). If, however the 300 machines are coupled with Poczta Polska's 7000+ PUDOs things get more interesting. If I were in InPost's shoes, I'd be watching SwipBox carefully.