With Brexit on the horizon, businesses need to put logistics at the heart of their growth strategy. But how will the delivery market be disrupted and what can logistics partners do to help navigate these obstacles? Dan Ennor, commercial director at Global Freight Solutions, explores further.
In the wake of UK Prime Minister Theresa May requesting a revised customs proposal, nearly two years after the referendum, Britain is still no closer to establishing a clear plan of action for trading within the EU post-Brexit.
Uncertainty breeds uncertainty, and with the UK's future unclear, it would be easy for businesses to say, "We can't plan for the unknown," and leave it at that. They would do well to ignore that instinct, however, as there are still a number of measures companies can take to prepare for Brexit, which kindly align with planning for international expansion.
With that being the case, firms should view Brexit as an opportunity rather than a misfortune, as it will enable them to create a plan of action that can facilitate growth and allow them to do business in fast-growth regions and marketplaces they are yet to explore. Provided they treat delivery as a key part of their growth strategy.
The trading relationship between the UK and the EU is in a state of limbo, both figuratively and literally. E-commerce brands should shift their focus to growth opportunities outside of the EU, as well as with key marketplaces like, Etsy, eBay or Alibaba. This may seem like a tall order for SMEs, but the businesses that do their due diligence and sort delivery operations accordingly will reap the rewards at a later date.
Tapping into new marketplaces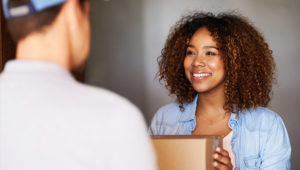 Brexit will force some logistical challenges within EU regions. With free trade between the UK and EU unlikely, new tariffs will be enforced when delivering to and from these countries, which will increase the cost for both customers and companies. Moreover, businesses that manufacture or source products will need to consider regulation on a country-by-country basis, further lengthening the delivery process.
As trading within the EU is set to become more demanding, organizations would be well-advised to start targeting strong marketplaces and emerging regions of rapid e-commerce growth, such as China, Russia and Brazil. Companies could see major growth to their business if they have the right approach and partner to help maximize their success in these regions. This is a significant growth opportunity given that retail spend in this area was priced at US$1.47tn last year, with 90% of that concentrated in the top five marketplaces, three of which are in China. The hurdles Brexit will raise within the EU provide a real incentive for companies to explore international expansion.
Solutions for minimizing risk in the EU post-Brexit
With new taxes and duties to deal with when delivering to EU countries, customers will face higher delivery costs following Brexit, and businesses need to figure out how to best cope with the additional expenses.
For example, customers will not appreciate unexpected charges when making a purchase – with research from Baymard Institute indicating that a lack of transparency at checkout is responsible for as much as 24% of all cart abandonment. As such, it's imperative that companies ensure they are transparent with their pricing and have the requisite software capable of providing clear delivery costs at the point of checkout. If retailers make checkout simple to use and put all the relevant delivery information in one place, customers are less likely to abandon their cart.
Businesses will also need to be wary of the regional complexities that delivering to new countries will bring, as well as the changes enacted by countries they deliver to already.
For example, companies shipping to Saudi Arabia would need to take into account the cultural preference to 'pay on delivery' rather than at checkout. International nuances like this highlight why it's important for companies to partner with operations and logistics end-to-end advisors that can fill gaps in their knowledge.
Each region will have to be dealt with separately in terms of delivery approach and tariffs, and companies need to be attuned to this. Support should also be sought to navigate the time-consuming admin processes that border control will bring, to make sure that it's not a drain on company resources and minimizes the delay to the supply chain.
Actively planning to mitigate risk in the EU after Brexit, with the support of carrier management and logistics upgrades, should not been seen as a laborious task. In fact, Brexit may act as the nudge many companies need to build a plan of action for international expansion.
The additional costs and admin that Brexit could bring will prove challenging at first, which is why it's so important for organizations to seek guidance from carrier management companies that can offer expertise on the key issues that they'll come up against. However, by putting delivery at the heart of their growth strategy, businesses may come to see Brexit as a fortuitous business opportunity.
Bio: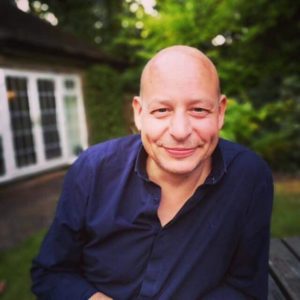 With a logistics career spanning 15 years, Dan Ennor has lent his extensive knowledge and experience of the carrier, parcel and e-commerce industries to hundreds of retailers, helping them to use delivery to their competitive advantage in an increasingly demanding market. After several years at DHL, Ennor began working with GFS in 2006. Since then he has led the sales, customer care and account management teams to successfully implement GFS' Enterprise Carrier Management solutions for well-known brands and brand new start ups, giving him first-hand insight into how optimised delivery can drive sales and support business growth.