Hopps Group is building national delivery, fulfilment and PUDO networks to rival France's dominant Groupe La Poste. Marek Różycki (Last Mile Experts) and Ian Kerr (Postal Hub Podcast) discuss what is driving this new competition
La Poste dominates France's B2C e-commerce delivery market, with a 60% estimated market share. Groupe La Poste (GLP) offers nationwide standard and specialist delivery (including via its Chronopost brand), as well as access via the post office network.
Who can compete against this behemoth? UPS, DHL, FedEx/TNT and GLS have domestic presences but focus more on B2B and premium express. There are PUDO networks such as Mondial Relay (6000+ points), Relais Colis (some 4000 points and now linked to DHL), and UPS Access Points (some 4500 points, once called Kiala).
In B2C, however, there is growing competition for GLP in the form of Colis Privé and Hopps Group. GLP has shown itself to be an innovative postal operator, but there hasn't been a major competitor pushing it to improve or innovate.
In recent years Hopps Group (which includes national parcel operator Colis Privé) has emerged as a national competitor to GLP thanks to its consolidation of logistics, delivery and PUDO networks. The group includes e-commerce logistics fulfilment companies Dispeo and ADS, along with marketing data agency LSD, which owns the most comprehensive household database that exists in France today.
Hopps Group's strategy stems from the co-founders' conviction that the growing e-commerce market had created an opportunity to disrupt GLP's dominant position in France and quickly gain market share.
In two years, Hopps Group has grown to become the only private postal operator in France with a one-stop-shop solution for big e-commerce companies and, following hoppStore's recent launch, for small businesses and private individuals as well.
In the words of Frédéric Pons, co-president of the group, "Hopps Group aims to offer e-tailers a reliable and steady choice with this brand-new opportunity to fully or partially outsource their supply chain and focus on their own core business."
Why are things changing?
Różycki's former colleague Philippe Hemard, who took over from him as VP of Amazon Logistics Europe but is now also an Amazon alumnus, states that, "Consumers want fast, convenient, reliable and free delivery. Therefore e-commerce players should ask their delivery partners for speed (one day is the norm now), options like scheduled delivery, pick-up solutions or evening delivery. Efficient operations ensuring time delivery and low cost are becoming critical and in order to achieve that, delivery partners must be agile, responsive, innovative as well as being technically and operationally strong."
And that seems to be what Hopps Group is trying to do. This challenger has a reliable and competitive value next-day service that addresses the customer experience strategies of Amazon and many other web merchants. They plan to compete with their state-owned competitor through a national day+1 delivery network with a superior price-to-service ratio, as well as integrated e-commerce supply chain services from first to last mile.
"We are deeply aware that those markets are highly competitive," says Frédéric Pons. "Intense competitive rivalry always reshapes landscapes and improves ecosystems: it forces every player to get better and foster its capabilities to offer improved technologies and services to clients. I think this broader focus on clients and at the end on the consumers is imperative and will only get more crucial in the years to come with the growing penetration of e-commerce and the explosion of the number of e-buyers."
The latest, yet critical, part of this strategy is to offer an out-of-home 'PUDO' alternative via the expansion of the hoppStore network. Indeed, one of La Poste's main advantages so far has been its strong 'to door' capability supported by an unrivalled network of access points: French post offices.
"Building hoppStore is therefore an important move for us," says Pons. "I strongly believe that we must keep in mind that last-mile operations also must be people-driven and human-centered."
Conclusion
France is still one of the most concentrated B2C markets in Europe, given the power of GLP and the lack of any strong international competition. The state is very closely involved in large commercial entities and the regulator seems to have supported this situation by avoiding Amazon's market consolidation in 2016.
The emergence of a real competitor to La Poste is an opportunity for consumers and e-tailers alike and gives a real chance of more competition on the market…which will also be good for GLP to remain alert and 'on its toes'.
Once successful in France, Hopps Group plans to seize the European opportunity to grow, and then go international through strategic alliances and targeted investments on selected markets, but this will perhaps be the subject of a future analysis piece.
Bios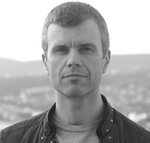 Ian Kerr is the founder and host of the Postal Hub Podcast, the weekly podcast for the postal and delivery sectors.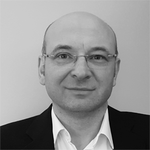 Marek Różycki is managing partner at Last Mile Experts, specializing in CEP and e-commerce last-mile advisory.