On-demand delivery company Deliveroo is launching its Deliveroo Plus subscription service. Ian Kerr (Postal Hub Podcast) and Marek Różycki (Last Mile Experts) evaluate the subscription model's potential for success.
Food delivery service Deliveroo has launched a subscription service called Deliveroo Plus in Australia, giving users unlimited free delivery for a monthly fee.
Users will pay a flat fee of A$18.99 (US$13.58) a month (about US$163 per year) to use the platform instead of paying per delivery. Currently, the company charges customers A$3.00 (US$2.14) per delivery.
Deliveroo has been testing the service in select suburbs in Sydney before the official launch. Apart from the free deliveries, subscribers will receive exclusive offers from select local restaurants.
"Customers who sign up could save up to A$25 [US$17.87] or more a month in delivery fees if they order from the platform regularly and will have access to special deals and discounts from their favorite food providers," the company said.
In the future the subscription platform will also give customers a chance to order groceries and fresh meat too.
Why is Deliveroo doing this?
Deliveroo has two main motives for launching a subscription service, and they sound a lot like the drivers behind Amazon Prime: a better customer experience and increased customer spend.
"Our customers tell us that they want an easier and more seamless experience when it comes to ordering food," said Deliveroo's ANZ country manager, Levi Aron.
"We find they're ordering on our platform even more frequently and for a range of reasons, whether ordering dinner when they work late, or getting groceries delivered on the weekend."
Deliveroo says that more than 20,000 customers signed up in the first week of launch.
The Deliveroo Plus platform is the company's latest step in growing its user base and increasing frequency of use. Deliveroo's subscription service is already active in Singapore (S$14.90 per month [US$11.00]) and Britain (£11.49 per month [US$15.05]), and has just been launched in Italy (€9.99 per month [US$11.30]). Deliveroo started its Australian operations in 2015 and now has over 6,500 self-employed riders and works with more than 8,000 restaurants.
While we might not see a Deliveroo video streaming service yet, expect to see Deliveroo bundle more services and offers to enhance the attractiveness of the package and lead to increased subscriptions and overall order value.
A smart move from Deliveroo
As readers know, we're big fans of the subscription model. Last-mile subscriptions were piloted by Amazon with Amazon Prime and have proved to be extremely popular with customers, having a major influence in increasing frequency and overall purchasing.
Other large e-commerce players have started looking at this too, with Allegro – Central and Eastern Europe's largest marketplace – recently introducing their Smart subscription offering.
The key to financially tenable subscription model, though, is to have a very low-cost last mile. Non-fresh operators can do this by using 'out of home' delivery options, or like Amazon by cross-subsidizing the last mile in return for growing share of wallet with their customers.
In the case of Deliveroo, which is not an e-tailer but a food delivery company, costs can only be optimized to a limited degree as on-demand delivery is needed. This implies that restaurants will need to offer strong financial subsidies if the product is to offer acceptable consumer subscription pricing. Current pricing suggests that users will need to have at least 10 orders per month before the subscription makes financial sense to them.
Our view is that the price will need to fall and/or additional discounts or privileges will need to be significant for Deliveroo Plus to grow the user base sufficiently to be a tenable and scalable solution.
Bios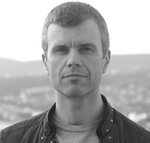 Ian Kerr is the founder and host of the Postal Hub Podcast, the weekly podcast for the postal and delivery sectors.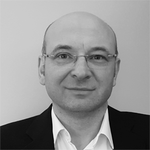 Marek Różycki is managing partner at Last Mile Experts, specializing in CEP and e-commerce last-mile advisory.