Amazon gives its US customers a range of returns options – some of which come at a cost. Marek Różycki (Last Mile Experts, and ex-Amazon VP Logistics EU) and Ian Kerr (Postal Hub Podcast) discuss:
Returns via Whole Foods dropoff and Kohl's dropoff
Packaging requirements
Amazon pushing customers to Amazon's preferred returns channel
Financial incentive to customers to select certain returns options
Returning Amazon purchases via Amazon parcel lockers
Carbon cost or environmental impact of Amazon returns and e-commerce returns in general
Amazon lockers being full!
Should retailers discourage returns? How?
Allegro's subscription model and out-of-home delivery
Follow the Last Mile Prophets on LinkedIn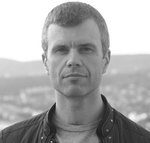 Ian Kerr is the founder and host of the Postal Hub Podcast, the weekly podcast for the postal and delivery sectors.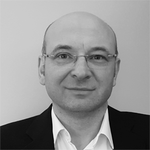 Marek Różycki is managing partner at Last Mile Experts, specializing in CEP and e-commerce last-mile advisory.