Greece's economic travails are well-known, but Greek e-commerce is on the rise – in no small part thanks to the pandemic.
Financial challenges
After the declaration of bankruptcy in 2010 and subsequent agreement with the IMF for a bailout, through endless austerity programs, the new Greek government, elected in 2019, has sought to make the economy more investor friendly and has promoted increasing reliance on the private sector (following decades of its demonization). As a result, despite several calamities (Covid-19 pandemic, summer fires, severe weather), economic indicators for Greece are looking quite sunny. The latest macroeconomic forecast from the European Commission (11/11/2021) predicts GDP growth of 7.1% in 2021 and 5.2% for 2022 (up from -9% in 2020).
Factors driving e-commerce growth
A better economic climate will lead to more discretionary spending and the development of platforms such as Skroutz suggests e-commerce will attract a growing share of retail, which will in turn generate substantial growth in the Greek last mile.
In Greece as elsewhere, the Covid pandemic proved to be the serious nudge that consumers needed to part with their established shopping patterns (high street, malls, etc.) and embrace e-commerce.
Greek e-commerce has reached a critical phase, and the big question in market circles is whether consumers will continue to utilize e-commerce to the same degree post-Covid. According to ELSTAT (official Greek Statistical Authority), 60% of Greek consumers shopped online during the first trimester of 2021, a 22% increase from the previous year. More specifically, the sectors that saw the greatest e-commerce increase are cosmetics and fragrances (+17%), clothes and shoes (+12%), underwear and lingerie (+12%) and toys (+10%).
Major players in the Greek last mile
The largest local e-commerce 'player' in Greece is Skroutz. Founded as an aggregator and price comparison site 17 years ago, it has evolved into Greece's largest domestic e-commerce operator. It has recently enhanced its last-mile competence by buying SendX, a small courier company, renaming it 'Skroutz Last Mile' and bringing most of its deliveries in-house. This is a strategy followed not only by the largest e-commerce players such as Amazon (Amazon Logistics) or Alibaba (Cainiao) but also by several 'local heroes' in the region such as eMag (Sameday), Trendyol (Trendyol Express) or hepsiburada (HepsiExpress).
Skroutz Last Mile today operates over 200 motorbikes (the preeminent mode of transportation for small item and food deliveries in Greece) and 300 minivans. For larger items, like major household appliances and furniture, it cooperates with other major courier companies.
Skroutz is also pursuing parcel lockers. The company has already installed Skroutz Points in 60* locations in Attica (Athens and suburbs), mainly in selected petrol stations, parking garages and fast-food outlets, and plans to install over 200 lockers by June.
"There is a clear last-mile opportunity in Greece as consumers, who are already demonstrating a significant shift in their purchasing habits, deserve the customer-centric service that is already being offered in other international markets. Skroutz plans to continue investing heavily across its user journey, and especially on disrupting the last-mile experience. Our investments in Skroutz Last Mile, premium delivery services, and Skroutz Points are a major step in helping us remove all doubt related to online purchases," says Yannis Alivizatos, Skroutz's chief operating officer.
ACS, the dominant courier company in Greece, is also planning to pilot five smart lockers in 2022, the target being to eventually operate 205 smart lockers in Athens and Thessaloniki. PMM (Public-MediaMarkt) plans to leverage its numerous retail outlets to create in-store pick-up points, thus enhancing its e-commerce operations.
Last, but not least, one of the unlikely pioneers in the Greek last mile is ELTA, the Greek Post. Having lost a significant portion of its traditional business with the advent of email and online billing, it has sought to turn a disaster into an opportunity and ride the e-commerce wave by offering a variety of last-mile services. It has already signed a lucrative contract with Amazon to deliver its packages in Greece; this was followed by other agreements with Adidas and H&M. ELTA also has plans for a parcel locker network. As with all postal operators, the question is whether ELTA can change to become genuinely customer-centric, and can it do this in time?
As an aside, the current pattern of 'dipping your toe' into the out-of-home 'sea' cannot work for all. Only those players with all the key ingredients – customer franchise, parcel volumes and, above all, proximity of locations and interactive delivery management systems – will prevail.
Greece represents a golden opportunity to invest in last-mile out-of-home operations, where it remains undeveloped and Greek consumers' habits are changing in favor of e-commerce. New investors bringing best-in-class last-mile expertise may well prove to be the spark that ignites an explosive take-off of the last-mile sector in Greece. 'Carpe diem' or perhaps, more appropriately 'Ádraxe ti méra' is the term that comes to mind when observing last-mile developments here.
*For more details on the number of PUDOs and lockers in Greece (and all other EU markets plus the UK) please check out Last Mile Experts out-of-home reports on www.lastmileexperts.com)
 Follow the Last Mile Prophets on LinkedIn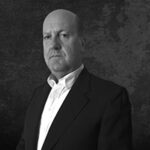 Dowdy has held senior management roles with DHL and GeoPost/DPD (Interattica) and with the Organizing Committee for the Olympic Games in Greece in 2004.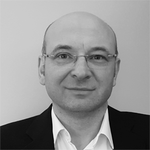 Marek Różycki is managing partner at Last Mile Experts, specializing in CEP and e-commerce last-mile advisory.