Adam Robinson, marketing manager at Cerasis, examines the biggest trends affecting delivery in the final mile
Trends in final-mile logistics mirror those present in all industries undergoing digital transformation. While the logistics industry began digital transformation years ago with the advent of transportation management systems (TMS) and the recent roll-out of the electronic logging device (ELD) mandate, final-mile logistics remain simple in terms of technology. However, that is changing, and supply chain leaders should understand the trends in final-mile logistics, as well as how such trends will shape the future of the industry and customer expectations.
Shippers want plug-and-play functionality in final mile
Time is of the essence in shipping, and the same concept applies to final-mile logistics management, reports Freightos. The days of bulky, labor-intensive logistics management platforms are over. Now, customers expect access to information and fast implementation, powered by APIs and plug-and-play functionality in the TMS.
Trends in final-mile logistics include a demand for real-time shipment visibility
Increased shipment visibility has been a cornerstone of effective supply chain management for years, but final-mile logistics elevated the demand for shipment visibility. Consumers understood that the product would be 'out for delivery' and they were complacent. Then, Amazon changed things again. Amazon's new promises to offer breakneck shipping speed created a sense of urgency among consumers. Now, consumers could get access to their products as soon as dinner, and traditional retailers struggle to stay competitive. Gaining visibility into final-mile shipments in real-time is essential.
Predictive analytics will become standard in TMS functions
Another factor influencing final-mile logistics is analytics. The typical applications of analytics have been descriptive in nature within supply chain management. They focused on what was happening, but as analytics evolved, shippers can now know what will happen with extreme accuracy. There will always be a degree of risk in making predictions, and advanced computing models are now considering the likelihood of such events and providing even more information for informed decision making. As basic services to track final-mile shipments evolve, predictive analytics will become standard within TMS functions in the very near future. So, if your TMS does not track to or have the capability in the future to carry those features, it may be necessary to reevaluate your software vendor relationship.
Hybridization of fleets will digitize remaining manual final-mile logistics processes
The gig economy – the crowdsourcing of workers – affects final-mile delivery as well. Amazon offers anyone that can pass a background check and who has a driver's license to use their own delivery vehicles to get packages out to consumers faster. Numerous studies also suggest that more than 50% of the workforce will work in freelance positions in the coming years, so shipper fleets must evolve. This hybridization of fleets will lead to the digitization of remaining final-mile logistics processes that have remained within the control of carriers.
BOPIS gets an overhaul with more retailer evolution strategies
The use of buy online, pick up in store (BOPIS) final-mile strategies is changing too. Consumers can pick up their purchases at a retailer's brick-and-mortar locations, but Walmart and Nordstrom have found a way to change that. Both retailers are in the process of building – if they haven't already been launched – these services at physical locations that do not actually sell anything, reports CNN. Nordstrom was able to make this model successful, and while some argue it was a first for retail, Amazon had this capability down years ago with the launch of Amazon Prime pickup locations.
Amazon kicks final mile into overdrive with same-day delivery on millions of products
Speaking of Amazon, we cannot ignore the beast of e-commerce forever. Unfortunately, Amazon is now undermining efficiency within all final-mile logistics since the launch of free same-day delivery on millions of products in mid-2019. This is a great benefit for Amazon prime members, but it is a huge threat to existing shippers. If shippers cannot compete with Amazon, consumers will go to Amazon. So, more shippers are looking for ways to prioritize logistics management and gain transparency into final-mile delivery to provide the added value of working and shopping with their business and not Amazon.
Know the trends in final mile to ensure competitive advantage in your business
Final-mile logistics are subject to the same technological revolution as all industries, and since final-mile logistics remain an area of great risk for supply chain managers, technology will catalyze significant changes in how the industry approaches final mile. Meanwhile, the ongoing development of advanced analytics, changes in fleet use, reevaluation of BOPIS service options and artificial intelligence will affect the industry in profound ways. Shippers need to understand the trends in final-mile logistics to ensure they know how to approach change within the industry in the future.
As major carriers and customers begin to focus on final mile as an extension of the customer experience, especially in consideration of white glove services, such as product installation and setup, final mile will dominate all interactions. Of course, nothing is perfect. Shippers, freight brokers, carriers and third-party logistics providers must first understand the challenges in managing final mile and how to overcome them.
This article was originally published here.
About the author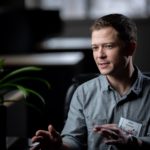 Adam Robinson oversees the marketing strategy for Cerasis. Working with the business development department, he creates messaging that attracts the right decision makers, gaining inbound leads and increasing brand awareness, while shortening sales cycles. With the Cerasis leadership, Robinson works to differentiate Cerasis in the freight logistics world.