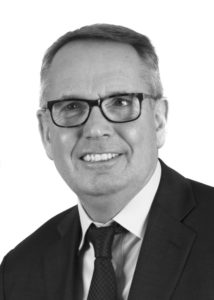 UK-based parcel carrier Yodel has appointed former KPMG partner John Hughes (left) as the board's new executive chairman.
He will work with chief executive officer Andrew Peeler and the rest of the Yodel executive team to develop the business in a profitable way.
Hughes has more than 30 years' experience advising company boards and was a partner at KPMG from 1999 to 2016. During this time, he led multiple advisory projects, with a focus on the retail and logistics sectors. His clients have included Shop Direct, Otto, Findel and Eddie Stobart.
Andrew Peeler, Yodel CEO, commented, "I am delighted to welcome John to the business and look forward to working with him. He brings a deep knowledge of retail and logistics and his extensive experience at KPMG makes him well-placed to support Yodel as we take it to the next level."
Hughes said, "I look forward to working with the executive team at Yodel. The organization is full of dedicated people, who have been working hard to make Yodel a sustainable, customer-focused carrier. It's an exciting time, with significant investment having been and continuing to be made.
"There are lots of good things happening, from national award wins to product launches. With a clear strategy now in place, this is a fantastic opportunity to galvanize everybody to deliver against it and grow the business."