Direct4.me is introducing its urban furniture line at the show, which includes a parcel locker with built-in benches.
The company has found that although it's often hard to get a permit for a parcel locker in most cities, it is much easier with built-in benches.
This product has been designed to integrate into urban environments, addressing the aesthetic concerns associated with traditional parcel lockers. It not only serves as a practical seating solution but also offers a parcel sending and receiving experience. It is intended to blend functionality with urban design, ensuring cities remain visually appealing while catering to the rising demand for efficient parcel services.
Tadej Visinski, CEO of Direct4.me, shared, "We're thrilled to be at Parcel+Post Expo, connecting with industry pioneers and showcasing our innovative urban furniture solutions. We aim to create cities where convenience meets aesthetics, and this expo allows us to collaborate with like-minded professionals who share our vision for the future of urban living. The insights we've received, especially from esteemed parcel locker network operators, have been invaluable, guiding us toward accessible and user-friendly solutions that significantly enhance the daily lives of citizens."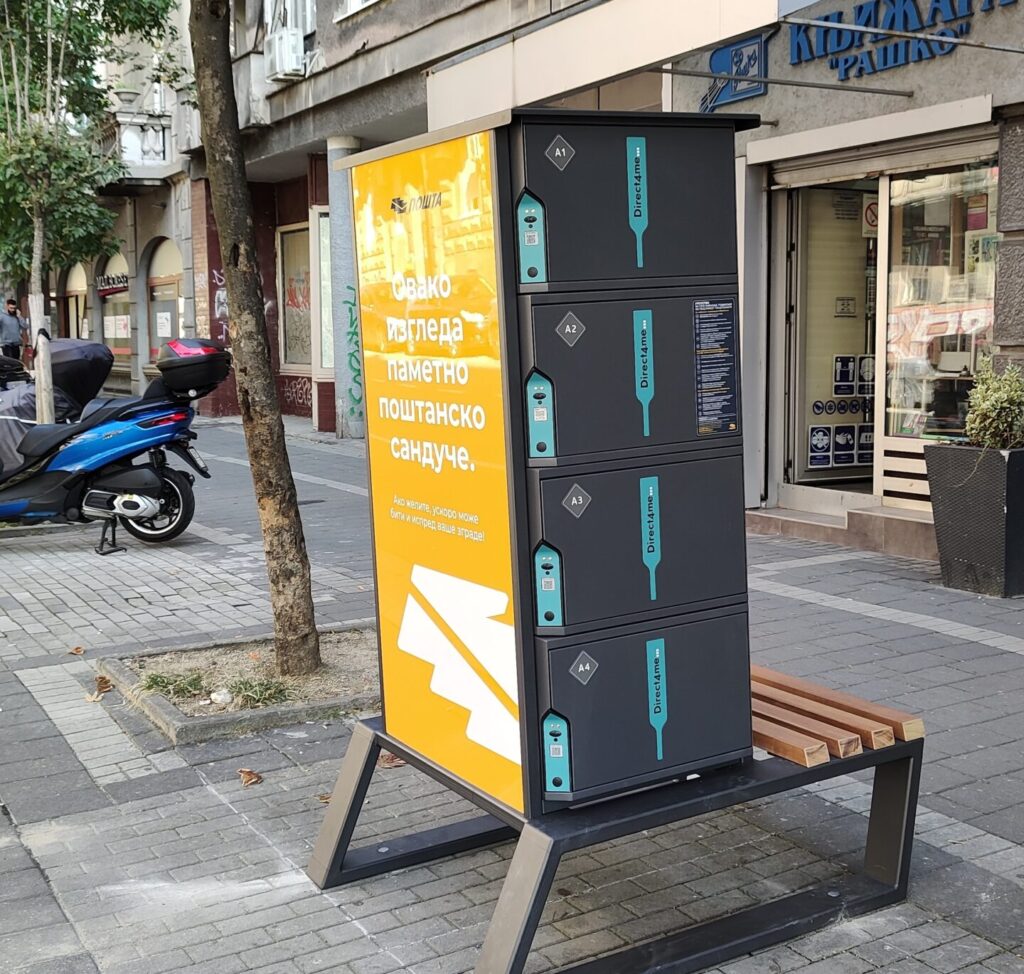 Direct4.me is also showcasing its software platform-driven smart parcel lockers to support various business needs. They can be used in any scenario from out-of-home to home delivery, either as a courier-agnostic network of public parcel lockers or as a courier-proprietary network in combination with parcel delivery infrastructure for communities, home delivery and click-and-collect for e-commerce. The cloud-native solution has been designed to guarantee smooth implementation, flexibility, scaling and the highest-possible availability, always up to date, with a low total cost of ownership.
The company's spaces follow the trends of eco parcel lockers, which enable installation virtually anywhere as there is no need for an external power supply or communications (for example, wi-fi or SIM cards). Setting up a new location can take less than 10 minutes.
Direct4.me is supported by a software ecosystem, a cloud-native solution with all interfaces including mobile apps and web portals, as well as an API integration framework. It can be used as a standalone solution or fully integrated into couriers' IT systems, which increases flexibility and decreases setup time.
Visit Direct4.me on Booth 12.530 to find out more, and read more expo news here.
Don't miss out on the show of the year – register now for your free entry pass and visit the website for the full exhibitor list and all the latest information.