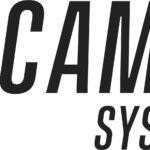 Website Camlock
Experts in smarter locking
Introduction:
Camlock Systems Group is a privately owned developer and manufacturer of locking systems with offices in the UK, US, and Taiwan.
Camlock Systems combines over a century of locking security experience with both market insights and the latest technologies, to provide the self-service, utility and industrial equipment markets with intelligent locking and access control systems. With customers in over 140 countries around the world, we specialise in solutions that offer flexibility, security and access control.
The role of Technical Sales & Project Manager is a critical appointment to further develop the company's technical sales model and strategic growth plans and as such, a successful applicant will find themselves at the forefront of the company's commercial and technical effort moving forward.
Responsibilities:
Your main responsibility will be the development of Camlock's business across electronic locking and access control solutions for all new and existing customers. To achieve this, you will:
• Identify and understand customer requirements, assess and address related technical risks at an applicational level, translating them into specifications that can be developed, tested, trialed and deployed. Design and support the implementation of large scale retrofit and upgrade projects.
• Work with teams throughout the company, including Business Development, Customer Service, Design, Production & QA to ensure customer requirements are fully understood and that implementation plans match all expectations.
• Develop total intimacy of competitor solutions and technological market trends and leverage this into competitive advantage at a customer level.
• Represent a product evangelist and subject matter expert to both customers and colleagues by being the 'go to' for new technology, assisting the Business Development and Customer Service teams to drive these products to market and contribute to internal training and customer understanding.
Skills, Knowledge, and Experience:
• At least five years, customer facing, experience in one of the following fields:
– Access control specification and implementation
– Applied electro-mechanical engineering experience within one of Camlock's target markets.
– Related/adjacent solution focused technical sales.
• Educated to Degree Level (or equivalent) in a relevant field.
• Strong project management skills, high attention to technical detail and able to manage multiple projects successfully to completion
• Willingness to travel extensively, throughout Europe, UK & Ireland. Be comfortable with extended customer visits.