Fifteen years ago Paul Donohoe arrived at the Universal Postal Union (UPU) in Bern, Switzerland. Accustomed to the stark aridity of his native Australia, Donohoe could scarcely believe Switzerland's picture-book beauty and felt the sense of a journey from new-world transience to an older, European world of permanence and tradition. 
Founded in 1874, the UPU is an organization steeped in history that today coordinates the international postal network across 192 member countries. But Donohoe barely imagined, stepping off that airplane, the new world of digital services his work would help to create in the ensuing years, transforming posts beyond recognition.
"Back then, the internet was seen as a threat to the industry, causing people to write emails instead of letters," recalls Donohoe, UPU program manager for digital economy, e-commerce and trade. "When I talked about embracing a digital future, there was fear in people's eyes." But Donohoe was on the right side of history. What began as tentative experimentation with a few pioneering operators duly blossomed into a global revolution. 
Worldwide, mobile app adoption among posts has progressed from just 10% in 2012 to 66% today, reflecting an explosion in e-commerce and a seismic shift from letter to parcel delivery. The sophistication of app-based functions has progressed from providing first static then dynamic information to the interactive services imperative to parcel business. "It's grown from 10 people dreaming of the future to most posts launching digital services," says Donohoe. "Today, for instance, in Ghana and Nigeria governments are investing in posts as a key part of their national digital strategies."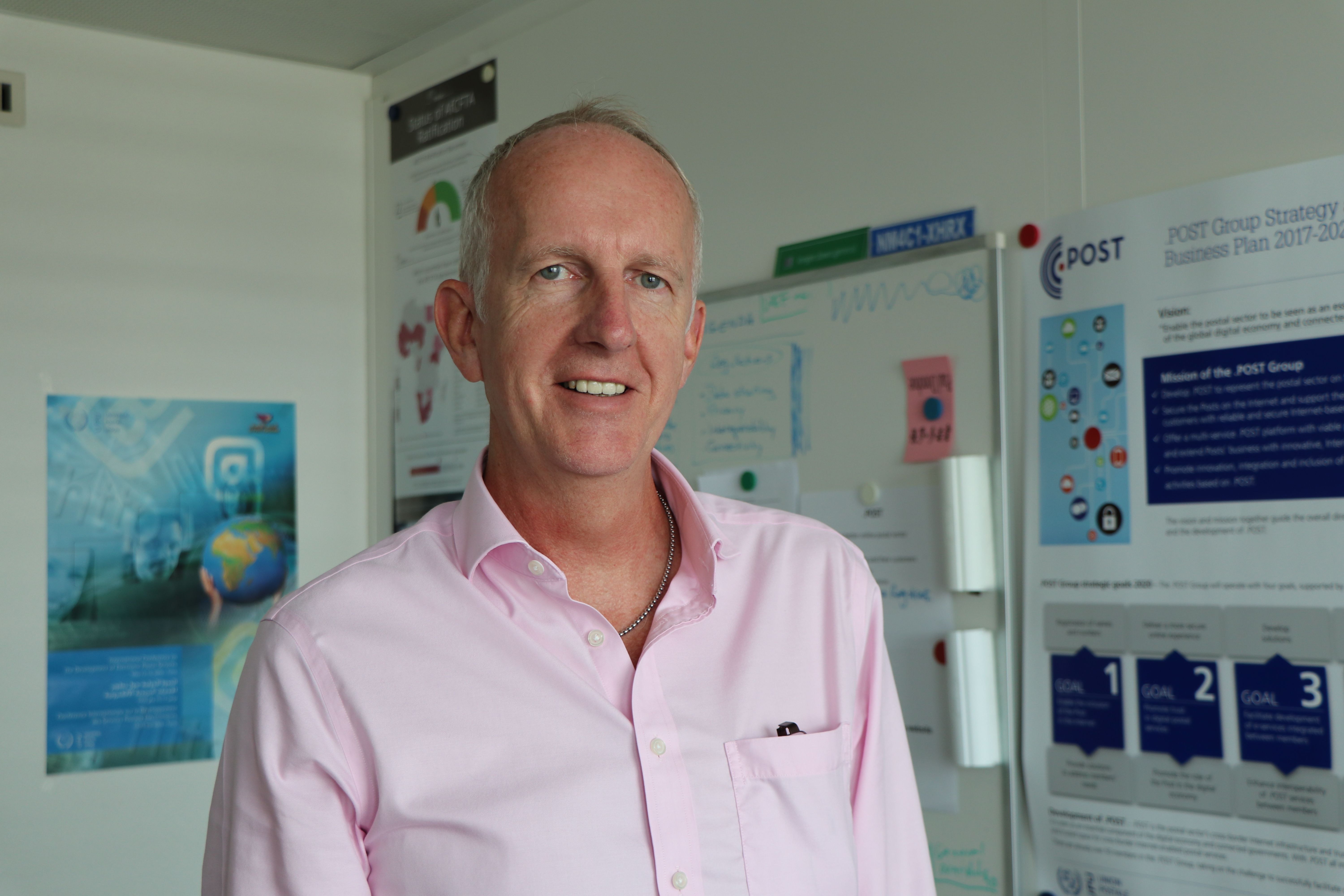 Tech advances during lockdown
The Covid-19 pandemic has only accelerated this transformation. As the crisis closed borders and grounded aircraft, the UPU worked with aviation authorities to keep international mail moving. Posts saw an unprecedented increase in e-commerce as many parts of the world went into lockdown. "Operators experienced Christmas parcel delivery peaks every day," says Donohoe.
In Europe, as e-commerce deliveries increased by 30%, so too did electronic customer transactions, testing the limits of digital infrastructure. Posts with existing capability excelled, while others scrambled to effectively implement new proficiencies. "Five-year transformation strategies were turned into action in a matter of weeks," the expert continues. "Covid-19 has been a condensed technological experiment – and one that won't be unwound."
Above all, Covid-19 has reasserted the essential status of the postal service. "Posts have delivered medical supplies, supported deployment of food and ensured children receive education materials," says Donohoe. "The postal network delivers to everyone, everywhere, and its universal proximity has led to some innovative services." 
La Poste in France, for instance, supports health checks on the elderly by delivery staff on their rounds. Small and medium enterprises (SMEs) have been hardest hit by the crisis, but posts have done remarkable work to support them. For example, Swiss Post has enabled SMEs to access government grants and services using its digital channels, and Correos de Costa Rica has enabled SMEs to continue selling products on its e-commerce platform and receiving income via its payment services.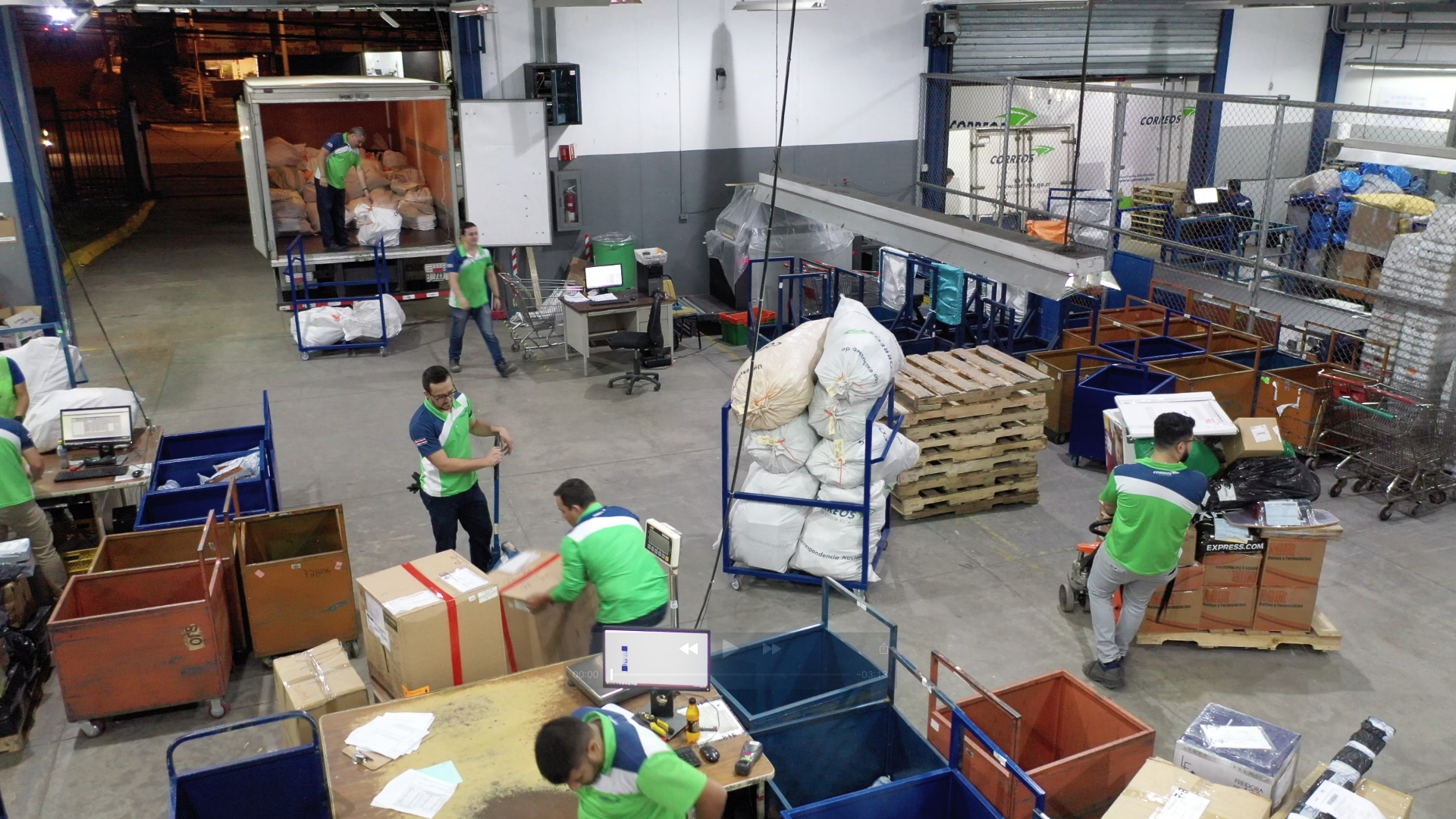 During the pandemic, the increase in online business has seen a corresponding rise in the activity of cybercriminals seeking to exploit it. Ransomware attacks, which infect systems so that criminals can demand payment to unlock them, have become more widespread. The UPU has responded with an awareness-raising program geared toward making postal employees better cybercitizens. "Some
simple precautions can prevent computer viruses spreading," he explains. "Don't click on links you don't trust. Make sure you install virus software. Always scan USB keys and downloaded files." 
The UPU also provides a safe online space for postal operators. "We encourage posts to protect themselves with an added security layer by registering their websites in the .post top-level domain," he adds.
Digitization in Africa
Growing up in central Australia taught Donohoe to understand isolation, but also connectivity's redeeming power. "I sat at the kitchen table with my school book and listened to my teacher on the radio, talking to 100 pupils across a space equivalent to a European country," he recollects. "Then I posted that school book to my teacher. She received, marked and sent back those 100 books. Then it was radio, and today it's the internet. Everything we received came via the post." 
Donohoe remembers visits to the mailbox as occasions of boyhood excitement and believes newfound reliance on e-commerce deliveries is making people across the world excited to receive mail as never before.
Nowadays, Donohoe derives keenest enjoyment from seeing digital services transform the developing world. Since 2016, mobile penetration has advanced rapidly across Africa, where cell phones often provide the primary means of internet access. Whereas European counterparts have invested in websites before delivering apps, African posts often focus first on app-based services. 
"Mobile technology is encouraging people to develop locally applicable solutions to simple problems that have a huge impact," says Donohoe. "African countries no longer need to copy Europe or the US. In cafés, startups are developing really cool technology, adapted to local challenges. Partnering with the post then gives them access to the entire population. It excites me when posts are a vehicle for distributing important, locally grown solutions across a whole country."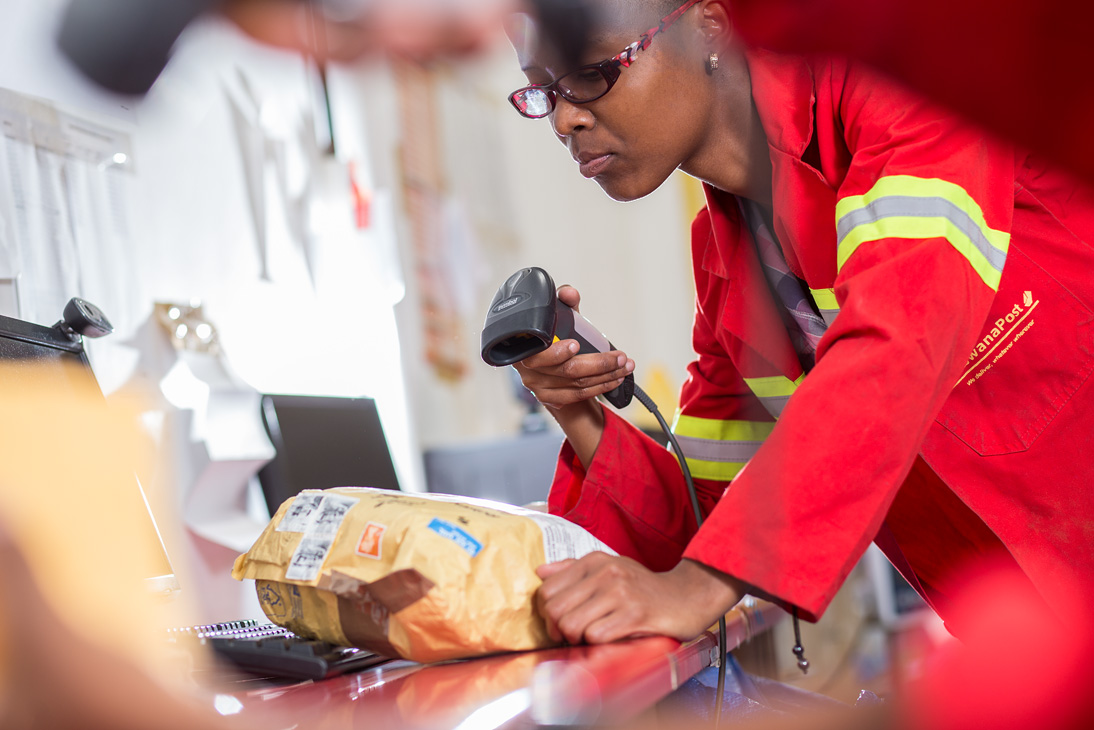 Providers such as Post Italiane provide government, banking and mobile network services that extend
far beyond traditional postal business, and similar models are emerging in Africa. "BotswanaPost enables payment for government services on its app," comments Donohoe. "Difficulty getting to a post office made bill-payment problematic for government, but now they're seeing increased revenue." 
Initial provision of a much-needed non-postal service meant BotswanaPost could launch and get people using its app. "That began a dialog and built confidence, allowing BotswanaPost to add scheduling capability. 
"La Poste Tunisienne is a mobile leader in the Arab region," Donohoe continues. "Its electronic wallet, e-DINAR, allows students to receive money from parents and pay for books. It has worked with local ICT companies to open up e-commerce in Tunisia by providing app-based delivery and payment solutions."
The future of addressing
The post aspires to be universal, connecting all of humanity. But millions remain without a postal address, even in pockets of the USA. Giving people addresses is a crucial mechanism for lifting them from poverty. 
"People need an identity to participate in life," Donohoe explains. "Once you have an identity, you can register a business, open a bank account, receive social security and become an official citizen." 
Donohoe applauds a Nipost initiative to develop addressing through digital means. "The postmaster-general created an app that students can download and use to validate address locations across Nigeria in return for payment," he says. "It builds a postal addressing system while distributing funds to the under-privileged.
"In most of Africa, delivering to traditional addresses isn't feasible because they don't exist," Donohoe continues. The MPost app issues customers with a digital address that enables Kenya Post to deliver to their current cell phone location. 
In Europe, too, Donohoe sees growing demand for peripatetic delivery options as Covid-19 disrupts customary working patterns. "Portugal Post has combined investment in parcel-locker delivery with mobile capability," he observes. "Instead of a conventional address, the app gives registered customers a postal identity." The post assigns parcels to this identity and customers can nominate parcel-locker delivery locations based on their current whereabouts.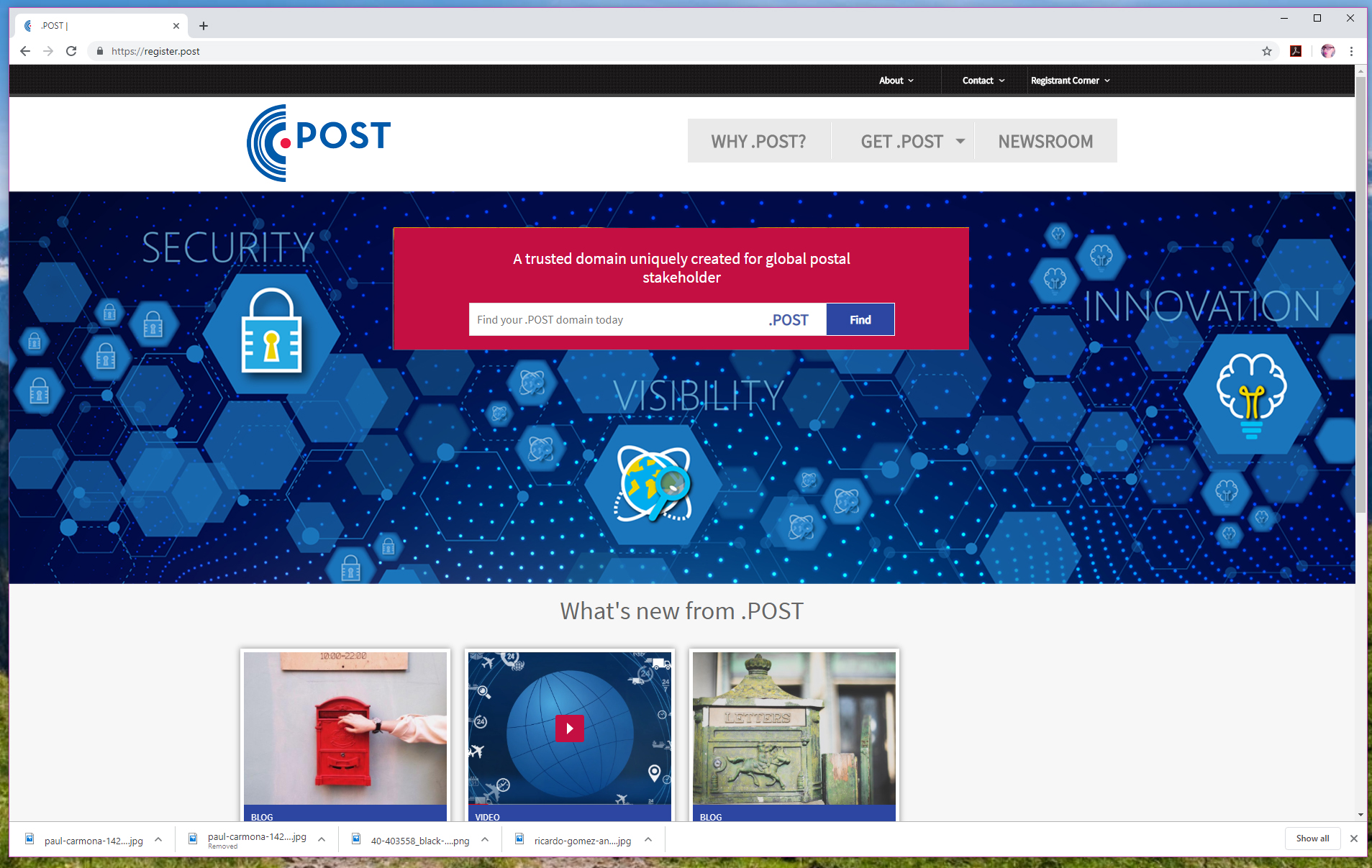 Besides services at the intersection of physical and digital spheres, the merging of sensors and mobile devices looms large on Donohoe's technology radar. "We see IoT devices increasing the intelligence of postal transactions," he says. "Enabling SMEs to weigh, size and determine postage for parcels could lever them into trade transactions." 
Mobile photo-capability could capture shipment information that can be sent electronically down
the forward chain, improving delivery performance. To this end, the UPU is developing a customs declaration app. "A parcel sent from the UK to Switzerland goes through airlines, shipping companies, borders and customs," he explains. "Providing the declaration and photo in advance would speed up their processes while improving data accuracy and immediacy." 
But as human error is diminished, postal employees may find themselves assuming startling new abilities. "Just like the old Robocop, we could have Robopostman," Donohoe speculates. "Postpeople could provide mobile health checks through the combination of sensors and devices."
If it feels as though Donohoe has the post of the world at his fingertips, actually, he has. "We track every parcel and EMS item on a real-time map, showing global traffic and bottlenecks," he says. "That's billions of items of data." Few can have such as comprehensive view of the sector's transformation, across the globe and back to first beginnings. "Scandinavia and Europe were at the leading edge," he recalls. "Other industrialized nations followed. The past four years have seen dramatic growth as developing countries have adopted mobile as their primary channel." 
Today, a pandemic has invested his work with new relevance and momentum. "Twenty years ago, the birth of the internet raised questions about the future of postal services," he concludes. "But in Covid times, we've once more recognized the post as an essential service that binds a country together – both physically and digitally."
This article was originally published in the September 2020 issue of Parcel and Postal Technology International