The first half of the 2023 financial year has not been positive for Australia Post – in fact, the postal operator saw revenue fall by 2.4% compared with the same period in 2022 and group profit before tax was down to A$23.6m (US$15.7m), a decline of 88.2%. Both falls have been attributed largely to the result of a record first-half-year letters loss of A$189.7m (US$126.2m), compared with a loss of A$69.9m (US$46.5m) in the first half of the 2022 financial year, according to Paul Graham, group CEO and managing director of Australia Post.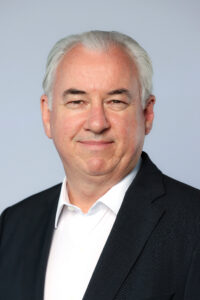 "The temporary surge in e-commerce over the past few years – largely due to Covid-19 lockdowns – masked the underlying challenges Australia Post has been facing. As lockdowns have ended, we've seen e-commerce volumes moderate and the challenges of the business are becoming more visible," he explains.
"However, over the past three financial years, Australia Post has invested more than A$1bn [US$665m] to meet the changing needs of the community. This includes opening eight new parcel processing facilities in the past financial year, as well as investments in building our digital capability and expanding our fleet of electric delivery vehicles to be the largest fleet of electric vehicles in Australia," he adds.
Changing market conditions
The decline in letters is a trend that has played out globally, not just in Australia, and has been driven by increasing digitalization and changing consumer behavior. Combined with the unstoppable decline in letter volumes, the increased number of delivery points added each year that Australia Post needs to service means that it is costing the operator more to deliver fewer letters. 
"In FY2008, households received 8.5 letters every week. In FY2022, that number has decreased by two-thirds to 2.4," says Graham. To address this issue, in March 2023 the Australian government launched a discussion paper and began community consultation on the modernization of postal services. All Australians will have an opportunity to provide their views on how Australia Post operates and how it services its customers and the community. "This is a positive first step and we strongly support the discussion paper and consultation process," Graham adds.
Australia Post has also launched its own strategy – Post26 – to address "the significant challenges" its business is facing. Launched in August 2022, the "refreshed strategy and priorities" will ensure Australia Post remains competitive and relevant and "help ensure we thrive for another 200 years", according to Graham. "The plan includes six strategic priorities related to core areas of our business: winning in e-commerce delivery services, reimagining the post office network, creating market-leading digital experiences, building a sustainable letters service, simplifying our products and services and uplifting our culture and leadership," he explains.
"We've already made great progress against these priorities. In December alone, our teams delivered a record-equaling 52 million parcels. We've launched our Community Hub retail concept in Orange, New South Wales, which will open later this year. The AusPost app is one of the best-rated business apps in the country on both Android and Apple, and we're uplifting our culture and leadership with the Our AP Way experience, which is all about our commitment to support each other, delight our customers and communities and build a sustainable future."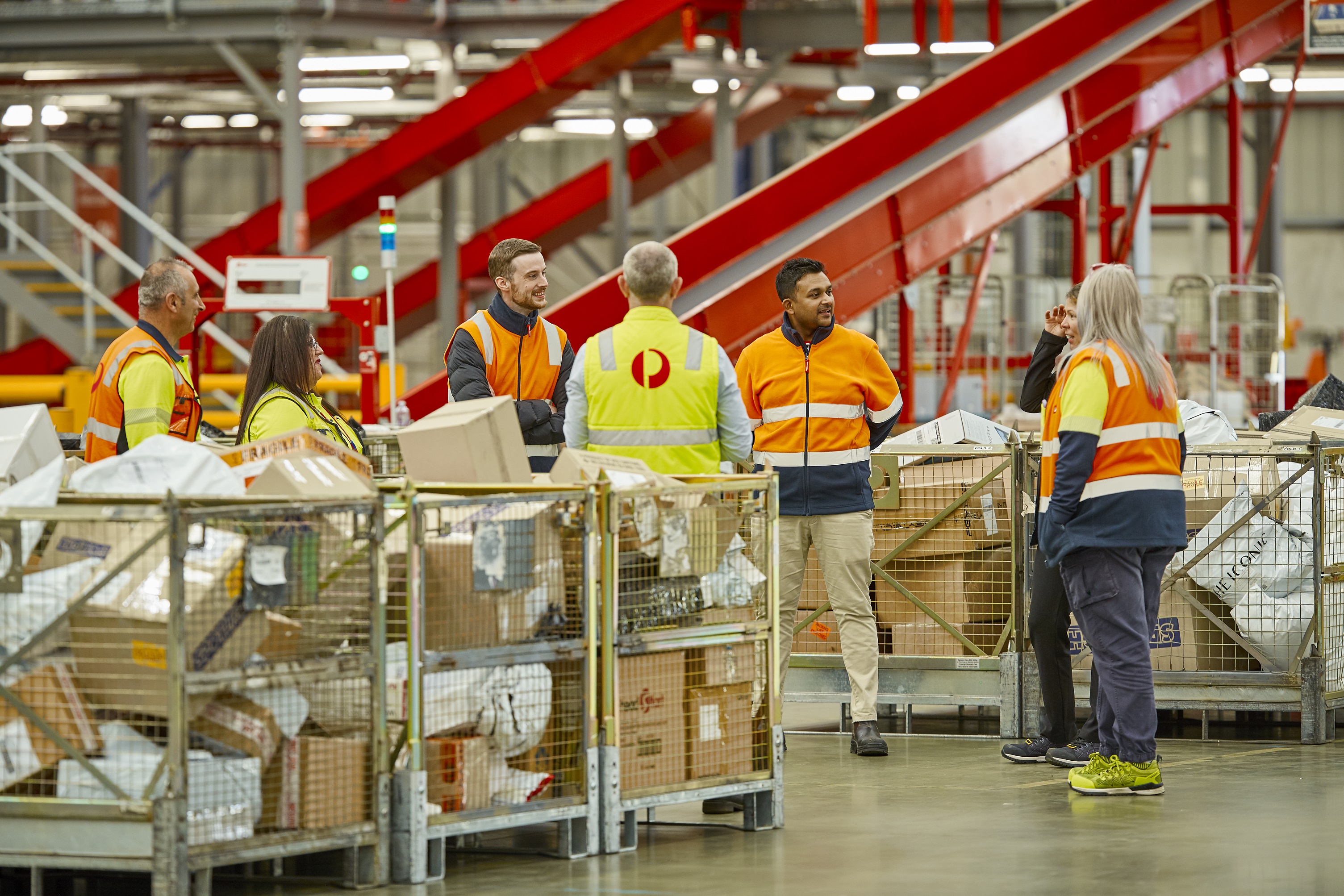 2025 Sustainability Roadmap
Graham believes that as one of Australia's most trusted organizations, it is important for Australia Post to lead the way on sustainability and work to inspire others. The organization's 2025 Sustainability Roadmap, launched in October 2022, encompasses six key areas aimed at creating positive social, environmental and economic outcomes. 
"Delivering a net zero future is our biggest and most ambitious goal, and many of our activities ladder up to this. We have Australia's largest fleet of 4,635 electric vehicles with 3,125 eDVs currently in our fleet and 500 more on order that will be integrated shortly. Thirty percent of our fleet is electric, which has helped reduce the impact of our Scope 1 direct emissions already," he says.
In addition to focusing on the planet, Australia Post has sustainability targets and initiatives that relate to people and prosperity. Graham explains, "To reflect and support Australia's diverse communities, we partner with three key not-for-profit partners aligned to mental health, literacy and disaster response
and recovery. We're also leveraging our procurement spend to drive social value, with our target to spend A$100m [US$66.5m] with social enterprises and indigenous businesses by 2025."
Infrastructure and tech investment
Australia Post is also focused on enhancing its processing and delivery network to better handle future e-commerce demands and population growth and make its teams safer, with A$1bn (US$665m) already invested in the past three years.
"By mid-2023, we're working to open a number of brand-new facilities, with further upgrades to existing sites across the country," Graham enthuses. "This means we will be able to increase capacity to keep up with increasing e-commerce volumes. As seen with the state-of-the-art automation at our new A$82m [US$54.5m] facility in Perth, we can now process close to 200,000 parcels a day in Perth during peak periods." 
Since rolling out its first electric vehicle in 2019, Graham says the post now boasts the largest fleet of electric vehicles in the country and will continue to invest in this area. "We're adding more electric delivery vehicles to help make our posties safer by reducing motorcycles and we have introduced more electric trucks, including a recent trial of Volvo FL trucks out of the Brisbane Parcel Facility in Redbank.
"We also continue to invest in technology to improve customer experiences, with various pilots and initiatives. For example, we're in the early stages of modernizing our retail point of sale with POST+, which is being tested ahead of the full launch commencing in mid-2023, and we're working on an exciting initiative that uses machine learning models to provide customers with more reliable estimates of when their parcels will arrive.
"The AusPost app now accounts for more than half of total tracking visits – and is growing year-on-year to become a major touchpoint for our customers," Graham continues.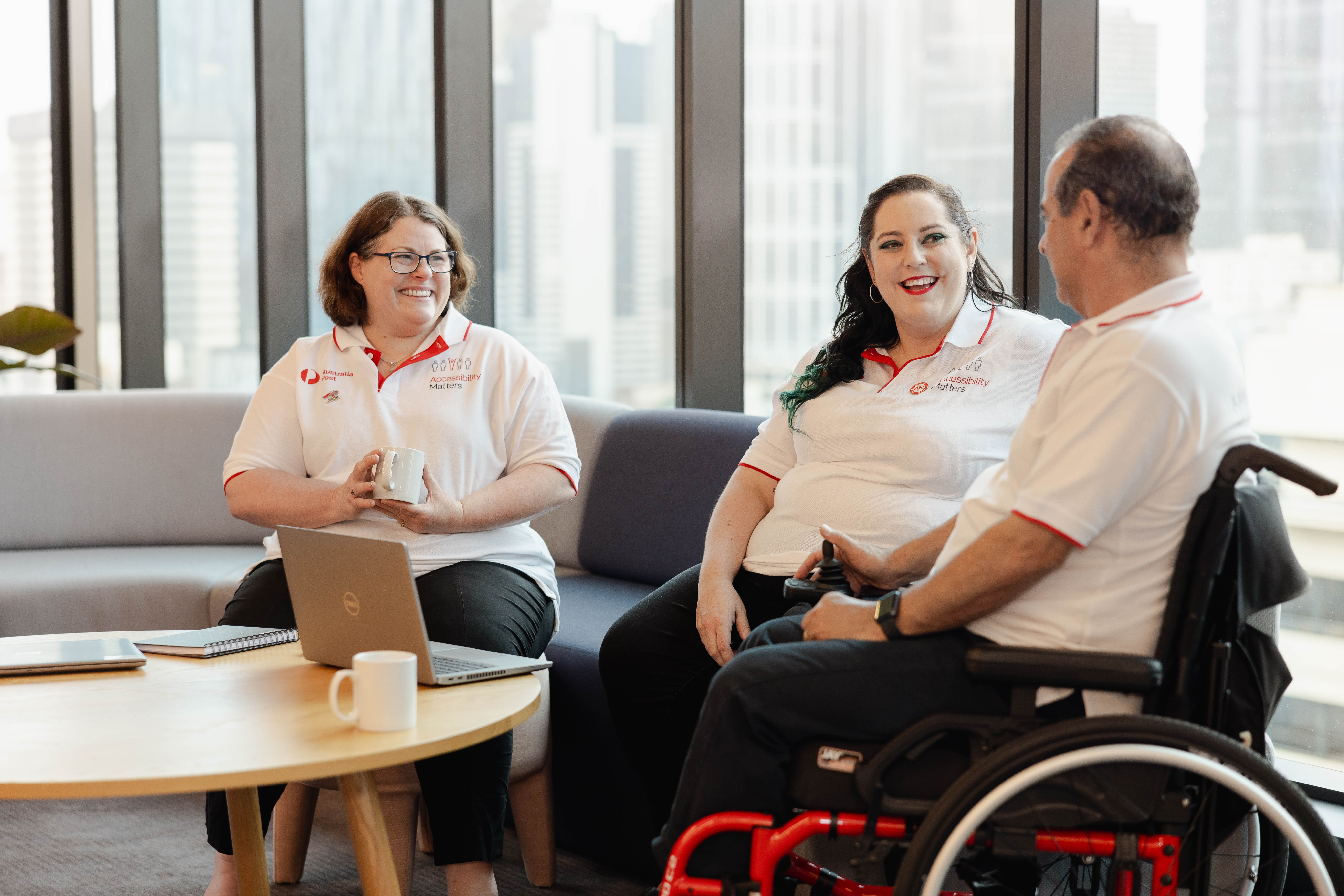 Diversity and inclusion
The workforce is an important focus of Graham's job as CEO and managing director, and making sure all 65,000 are "engaged at work and feel confident to explore future opportunities with us" is key. Therefore, the post has launched several diversity and inclusion initiatives over the past few years.
Graham says, "5.6% of our team members have identified as having a disability and their average tenure is 16 years. The Workplace Adjustment Passport [launched in August 2022] supports team members with disability to capture and share their details and adjustment requirements in their own words. This means they don't have to explain their circumstances every time they change roles or managers within the organization, allowing us to manage workplace adjustments with dignity and respect."
Australia Post also recently celebrated the 10-year anniversary of its first Accessibility and Inclusion Plan, and Graham says that it is the largest Australian employer to have successfully completed the Disability-Confident Recruiter Program run by the Australian Network on Disability.
"Australia Post also has a strong commitment to reconciliation through our Reconciliation Action Plan and support of indigenous team members. We are proud that 3% of our workforce identify as Aboriginal or Torres Strait Islander, with 73 team members completing the Indigenous Emerging Leaders program, specifically designed to help inspire, energize and connect indigenous team members who seek to become people leaders," he continues.
"Our team-member-led communities – Mob@Post, PostPride, Accessibility Matters and Women@Post – are all wonderful examples of how we engage with and listen to our diverse workforce and increase our understanding of each other and communities across Australia."
With a strong workforce, comprehensive investment plans and a passionate leader at the helm, the future looks bright for Australia Post despite those first-half financial results.
This article was originally published in the March 2023 issue of Parcel and Postal Technology International magazine