When Croatian Post officially opened what it calls 'the most advanced sorting center in Southeast Europe' in September 2019, it was the culmination of seven years of planning. The €45.5m (US$53.6m) center on the outskirts of Croatia's capital, Zagreb, is the largest investment in the company's history and an essential development if Croatian Post is to keep pace with its double-digit annual growth rate. New automated sorting machines are able to sort 15,000 mail items weighing between 100g and 30kg per hour. And Croatian Post's new letter sorting machines, mostly based at the new center, can each sort 230,000 letters an hour. 
"In every way it's better than our older locations," says Antonio Vidka, Croatian Post's executive director of the optimization sector. "We've been planning it since 2012 and when it finally opened last summer it was a relief for everybody at Croatian Post. We used to be on the edge of failing to honor our promise of next-day delivery to all destinations. Now we have enough space to increase the number of parcels and deliver them all on time."  
A bit of background
Croatian Post has been through many changes since it was founded in 1999. Previously, it was part of HPT-Hrvatska pošta i telekomunikacije (HPT Croatian Post and Telecommunications), but it was split into two separate stock companies, one for telecommunications and one for postal services. The company is still state-owned, but it competes in a liberalized market with international rivals such as DHL, UPS and DPD. Croatian Post dominates the letter business with around 85% of the market but has only approximately 25% share of the parcel delivery market. To continue to compete, it needed to be equipped with the latest technology.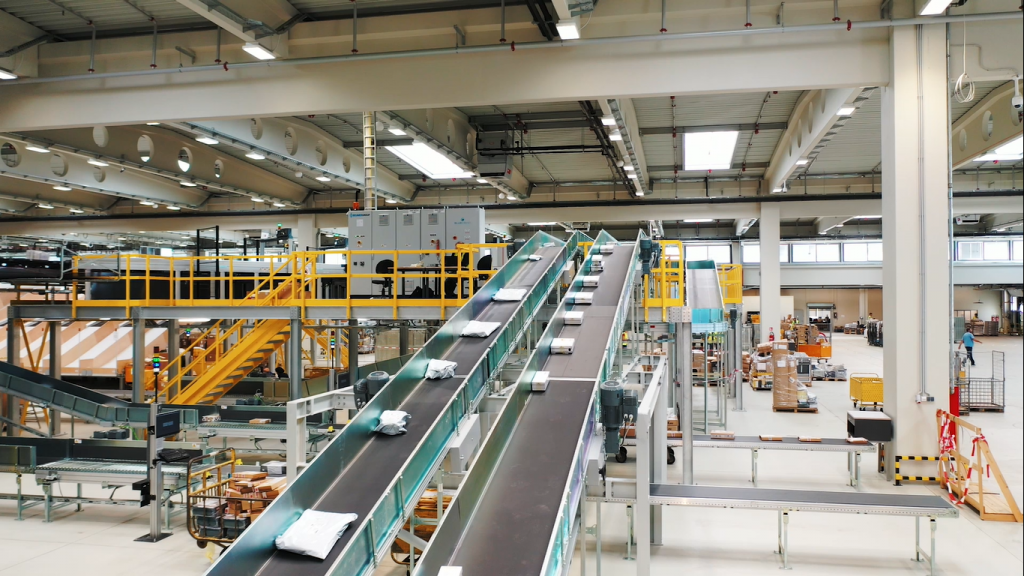 A few years ago, Croatian Post had 14 sorting facilities in its nationwide network. That number dropped over time and now stands at nine. According to Vidka, one reason there were more centers in the past was the poor state of the main roads in the country, but these have gradually improved. Another reason was that the regional Croatian Post centers were a legacy of the historical split with Yugoslavia, which meant telecoms companies were operating out of regional bases. Now, with a more centralized political and business culture, nearly 70% of telecoms mail and parcels are sent from Zagreb. 
The two largest abandoned Croatian Post sorting centers were based in the heart of the nation's capital, where there were height restrictions on vehicles. With a ban on trucks higher than 3.1m visiting the center, Croatian Post had to rely on smaller vehicles, which slowed operations considerably. Meanwhile, the employees in the largest sorting center were spread out over three floors with access provided by two antiquated elevators. They had to operate out-of-date sorting technology that had been purchased 50 years earlier. 
"Our parcels used to pass through several sorting processes and the process had to mostly be done by hand," Vidka explains. "There were only eight chutes and the capacity was 2,000-2,400 parcels an hour, which wasn't fast enough as business kept growing. The new automatic sorting machine in Zagreb has 55 big chutes for parcels, which allows us to program 160 destinations. And we've got a further 90 smaller chutes. Capacity has risen nearly 700% and we can reach speeds of 15,000 parcels an hour."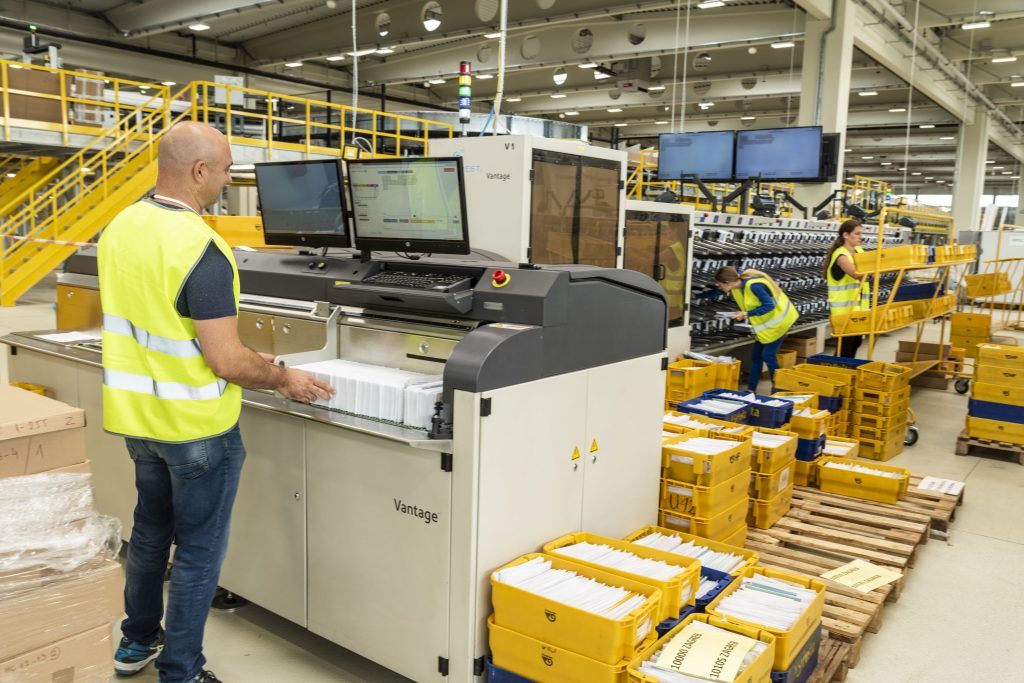 All together now
The larger size of the new complex has enabled Croatian Post to merge key departments and divisions in one place. The hub houses the sorting office, postal logistics, parcel logistics, transit and vehicle fleet, IT and data center, and business support. A key element is the high shelving warehouse with space for 8,000 pallets and a total bearing capacity of 6,400 metric tons. The warehouse is connected to the sorting office and situated near the parcel sorting machine. As everyone is based on one floor, the flow of business and information has improved. "We have 1,500 employees in one place as opposed to multiple sites in Zagreb like before. Now, all the research and investment, such as testing new technology, is done in the new center," Vidka continues. 
Croatian Post has also designed the new Zagreb center to be environmentally efficient. The company recently installed charging stations for its growing fleet of electric vehicles, and LED lighting is fitted throughout. There are air-source heat pumps and solar heat collectors that cover 60% of hot water requirements. Other energy-saving measures include the hydraulic ballasting of heating and cooling systems, the use of frequency-regulated pumps, and heat recovery from all heating, cooling and ventilation systems. A centrally monitored control system regulates all operations to save energy. The company has also disposed of 500 metric tons of waste paper, plastic, cardboard and iron over the past year. Finally, a solar power plant with a capacity of 1MW is planned for the roof. "A lot of the initiatives arose because we hired an environmental expert to advise us when we started planning the center," Vidka explains.
Coping with Covid
A few months after the center opened near Zagreb Airport, the Covid-19 pandemic struck. E-commerce sales in Croatia soared by 30% as Zagreb's shops were forced to close, but the anticipated need to hire more staff never materialized. "We rearranged the workforce and shifted roles, and we ended up  not needing any extra people to deliver on time," Vidka says.
Without the new technologies and efficiencies, it would have been difficult to cope with the surge. According to Vidka, the company's major customers in telecoms and banking are "very demanding" and even a pandemic would be no excuse for delays. Some issues with addressing meant that the company had to invest in new technology to read all types of labeling and keep up with demand.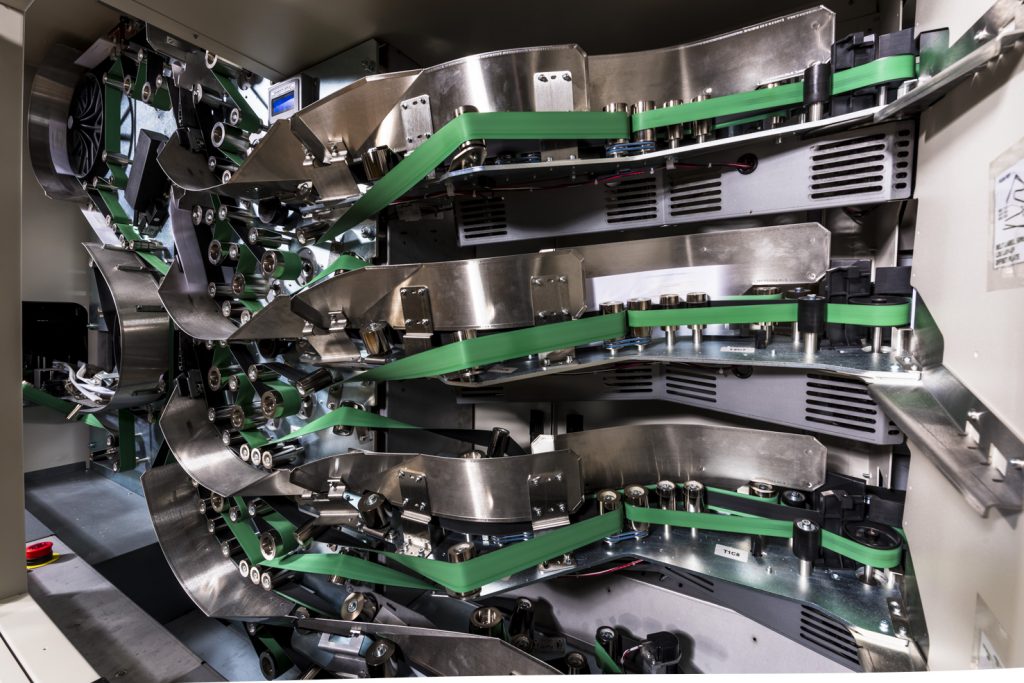 Croatian Post chose BlueCrest automated parcel sorting machines that allow parcel addresses to be read in four different ways. The four methods involve using barcodes, video coding, OCR readers and manual reading. The BlueCrest technology also benefits from neural network software that is able to track the historical 'aliases' of current addresses, making an accurate read more likely. "There are several advantages of neural networks," explains Vidka. "The software tracks what happens on individual streets. If no address on a street has been contacted for a month, it will flag it up and we can find out why. It means we're able to optimize our databases practically every month." 
When parcels arrive at the Zagreb center, they go to the unloading ramp, then to one of the sorting machines, where they are prepared for the final destination. After that, the parcels are loaded onto trucks and shipped away. The entire process is much faster than before. "The new hub has shortened the sorting process, which now contains only three points of parcels processing for domestic, and four points for international shipments. We are currently working on an IT solution that will enable us to process international shipments also in three points," Vidka explains. 
Croatian Post is investing in technology at its other sites too. The city of Split houses another sorting center with automation, and a new 5,000m2 hub is being built in the city of Rijeka. This will have its own solar-powered plant, but it won't be fitted with automated technology because the central Zagreb hub is only 75 minutes away by road. "After the Rijeka base opens, we'll have four up-to-date sorting facilities and we'll probably be able to reduce our total number of hubs to six nationwide, with the Zagreb one able to expand to deal with the growth from e-commerce in the years ahead," says Vidka.