TDC Global – The Delivery Conference 2019
Event Navigation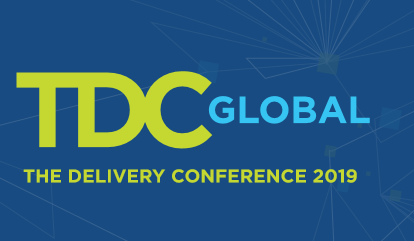 Get informed and inspired by thought-provoking keynote addresses and presentations from some of the most influential brands and retailers in eCommerce Delivery. Attendees will hear from industry leaders on delivery, customer experience and expectation, cross-border trade, logistics and supply chain strategy.
Fre full conference passes for both retailers and brands.
Six keynote presentations from global e-commerce leaders describing their own innovative delivery strategy.
Four streams to choose from: eCommerce and Customer Experience Stream, Logistics & Carrier Stream, Solutions Showcase and NEW FOR 2019! Technology Stream.
Four presentation theatres: Global eCommerce, Delivery Download, Opportunities & Challenges, Cross Border.
Over 1,400 senior e-commerce executives for hours of unrivalled networking opportunities (>70% of all delegates are from retailers & brands, who each hold responsibility for e-commerce, logistics, customer experience and supply chain strategy and operations).
A dedicated e-commerce delivery exhibition hall, with 30+ exhibitors all housed across one floor.
NEW VENUE FOR 2019! Royal Lancaster Hotel, Lancaster Terrace, London W2 2TY, United Kingdom