Agile Yard Management with SyncroTESS
INFORM's Agile Yard Management software, SyncroTESS, optimizes the handling of load units in post and parcel centers. Through the synchronized interaction between gate, yard, and logistics center, SyncroTESS enables an efficient, transparent and optimized yard management providing:
Reduced gate times in and out through automated, or manual, gate processes.
Optimized yard allocation and dock assignment for unloading and loading.
Minimized dock change times and streamlined shunting operations.
Improved transparency through documentation of all yard movements.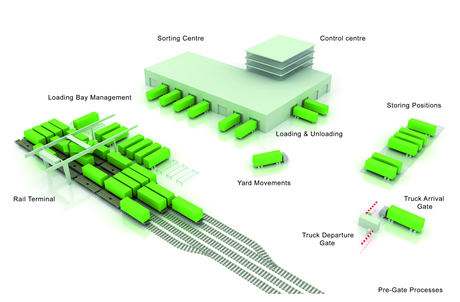 INFORM offers agile hub and network management solutions for distribution systems of all sizes. Whether you're operating a single hub or a network of hubs, depots, and third-party service providers, SyncroTESS provides a solution to enable the efficient management of your distribution system.
To find out more about SyncroTESS and how it can deliver Agile Optimization benefits into your distribution system, follow the web-link to get started: https://www.inform-software.com/logistics/post-parcel-centers