FedEx could be a tasty acquisition target for Amazon. Marek Różycki, Last Mile Experts, and Ian Kerr, Postal Hub Podcast, discuss the synergies such a deal would offer.
The business world is littered with cases of once dominant companies ceasing to be relevant and dying a slow, or sometimes unexpectedly fast, death. Recent examples include Thomas Cook, but it is arguably Polaroid that encapsulates this phenomenon.
In the last-mile space, US legacy carriers, such as FedEx and UPS, would seem to have come perilously close to losing relevance over the past decade. Unlike Amazon, which has grown to understand that the last mile should be its first priority if it is to maintain acceptable customer experience, the legacy carriers have not been able to change their B2B mindset. This is despite a changing business environment in which e-commerce flows have become the key driver in parcel volume development.
Many analysts cover financial and current business KPIs and are generally pessimistic, but few discuss what we consider to be the root cause of the issue. Like it or hate it, the cause is a lack of sync with where the market is going and associated lack of effort in developing a coherent B2C strategy and competence.
Please don't misunderstand; not all is wrong, international flows will continue to be important and the integrators' international networks (and customs clearance competence) will continue to be a strong asset.
B2C, however, demands much more effort in two key areas: IDM (interactive delivery management) and out-of-home/alternative delivery. While Amazon has spent millions of dollars in developing both of these tools, both FedEx and UPS have been slow to take action here. Their IDM is a far cry from best in class players such as Amazon or DPD in the UK, and despite launching several new partnerships with bricks-and-mortar networks in the past 12 months they lack a coherent and omnipresent PUDO network. As for parcel lockers, they lag well behind the likes of DHL, Hive Box and – dare we say it – Amazon.
Amazon has shown its willingness to invest and acquire – see its investment in Deliveroo and electric vehicle start-up Rivian. Then consider Amazon's aggressive plans to set up its own global delivery network and it makes sense for Amazon to acquire an international carrier.
But why does this make FedEx a target and why not UPS too? The answer is that FedEx seems to us to be more fragile than UPS today and its share price certainly seems to reflect this. At the same time, the TNT acquisition (and its highly troublesome merger of operations) has given FedEx a great worldwide infrastructure that is stronger and wider than UPS's in key regions such as Europe.
If a player such as Amazon could leverage FedEx's global infrastructure with its huge parcel volumes, superior customer data, world-class IDM systems and access to third-party access point (PUDO) and locker networks, this would make a very powerful combination. Furthermore, unlike the TNT deal, where US and European cultures clashed, both Amazon and FedEx are American companies with strong USA-centric decision making.
Of course there could be other interested parties such as Walmart, Shopify or even Alibaba. Each of these combinations is less effective (or indeed likely) due to either more limited synergy, or given the current political environment, issues with "foreign" investors in what is, after all, a major US brand.
Whether or not such a mega deal actually happens now, one thing is clear: unless FedEx (and for that matter UPS) get their act together fast, they will draw the ire of shareholders and consignees alike as their service falls behind that of Amazon Logistics in the USA or other best-in-class players elsewhere. Mr Smith, this is your wake-up call…avoid it at your peril!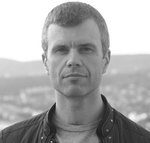 Ian Kerr is the founder and host of the Postal Hub Podcast, the weekly podcast for the postal and delivery sectors.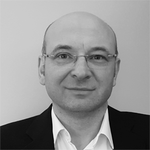 Marek Różycki is managing partner at Last Mile Experts, specializing in CEP and e-commerce last-mile advisory.