Carrier neutral or carrier specific? That's the big question for parcel locker networks. PostNord's new Danish network is carrier neutral – but why? Marek Różycki (Last Mile Experts) and Ian Kerr (Postal Hub Podcast) analyze the benefits of going carrier neutral. 
PostNord has launched a pilot project in Denmark for 200 locker installations. The Nærboks joint venture with local locker manufacturer SwipBox will operate as an open network – meaning any parcel or logistics operator can deliver to the parcel lockers (read more on the story here).
So why open up a parcel locker network to competitors? Is PostNord giving away a competitive advantage? Or has it found a smart way to reduce its own last mile costs while making money from other operators?
"The success of the new concept depends on the density of the network. That's why we are operating with a multicarrier network and want to include as many logistics providers as possible," SwipBox CEO Allan Kaczmarek commented.
"From the beginning two major partners have signed up, PostNord and DHL, and a number of other partners are on their way in. Looking forward, our vision is that around 10,000 parcel lockers will be spread out across Denmark."
Speed of installation is another feature of these locker networks. Nærboks operate independently from external power sources or internet connections.
"This makes the lockers extremely quick to install and easy to operate with few demands to its physical location," said Peter Kjær Jensen, CEO of PostNord Denmark.
Carrier agnostic networks are few and far between in Europe, but there are good examples of this working elsewhere.
Hive Box
China's Hive Box is an example of a carrier neutral parcel locker network. SF Express and STO Express own stakes in Hive Box and it has incredible network density, with over 150,000 locker locations. Alibaba uses Hive Box extensively.
By comparison, JD.com's impressive parcel locker network of over 50,000 locations is restricted to JD's delivery fleet.
Carriers pay a fee-per-use for placing an item in a parcel locker for customer collection. Doors can turn over several times a day.
Singapore's Locker Alliance
The Singapore government has launched the Locker Alliance, bringing together different parcel locker networks and delivery companies (including Singapore Post and DHL) into a single parcel delivery platform.
Logistics service providers can expect to see a 50% reduction in distances traveled by delivery drivers and a fivefold increase in the number of parcels that can be delivered a day, according to Tan Kiat How, chief executive of statutory board Infocomm Media Development Authority.
Why is it so hard top set up a carrier agnostic APM network?
While the heavy capex cost would seem to be enough incentive to find partners in developing APM networks, this simply isn't the case in most geographies. There are a few reasons for this. First, this is still relatively new technology and many players feel that they can have a competitive advantage by being the 'only kid on the block' with a network.
Another reason is the lack of understanding of how the economics of lockers work. Put simply, full lockers mean big profits – while empty ones just mean big costs.
Finally, few players have understood that lockers (together with PUDOs) only make sense when offered at scale. Last Mile Experts estimates that an absolute minimum (in Europe) is one per 10,000 people – which equates to 8,000 lockers for a country like Germany. Many locker networks are not twinned with PUDOs and are simply too small to work, instead of teaming up with 'competitors' to offer a tenable infrastructure.
Conclusions
Parcel lockers are here to stay and carrier agnostic lockers offer many benefits. Apart from the economic advantages, there are ecological benefits from delivering several parcels to the same point and with first-time success (APM delivery success is close to 100%).
In a sense, carrier neutral parcel lockers function like posts that deliver the last mile for commercial parcel carriers.
SwipBox is right when they say that density is key and going agnostic is a good way to make this happen. The question is how soon will the big e-tailers force carriers to see the light as the Chinese have done? Amazon has started the ball rolling with its lockers… let's see where we are in a few years' time.
Bios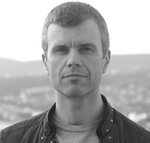 Ian Kerr is the founder and host of the Postal Hub Podcast, the weekly podcast for the postal and delivery sectors.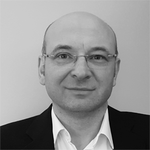 Marek Różycki is managing partner at Last Mile Experts, specializing in CEP and e-commerce last-mile advisory.