Waitrose is expanding its same-day grocery delivery service in London, using On the dot's couriers. On the dot's CEO Santosh Sahu gives Parcel and Postal Technology International exclusive insights into the service, with analysis from Ian Kerr (Postal Hub Podcast) and Marek Różycki (Last Mile Experts)
UK grocery retailer Waitrose is expanding its same-day grocery delivery service in London. With Waitrose Rapid Delivery, customers can choose up to 25 items from a range of over 1,500 products for same-day delivery.
Customers can opt to receive their shopping within two hours of placing the order or specify a one-hour time slot on the same day. There is a £10 (US$13) minimum spend and a £5 (US$6.50) delivery charge.
Orders are picked and packed at local Waitrose supermarkets, before collection by an On the dot courier for delivery to the consignee.
Grocery delivery is different
Food is perishable so fast delivery isn't a choice – it's a must. "We ensure that the time from picking and packing to delivery at someone's front door is very quick – within two hours from the time the order is placed," explains On the dot CEO Santosh Sahu.
Temperature control is also a key part of delivery. "With Waitrose & Partners, to ensure that perishable goods or foods that need to be kept at a certain temperature stay cool, we're using re-usable icepacks which are more sustainable than freezer bags," adds Sahu.
The reusable icepacks aren't made from plastic and can be kept and re-used by customers.
The urban grocery delivery challenge
Delivery in London's congested streets is a challenge – and delivery firm On the dot is using cargo bikes to deliver many orders.
"Cargo bikes can carry the load of a small van (up to 50kg/110 lb), moving through traffic using cycle lanes to deliver, on average, up to 50% faster than a van," Sahu says. "For Waitrose Rapid shoppers, who can order a maximum of 25 items, it's ideal as this is the perfect fit for a cargo bike."
The growing focus on the environmental impact of urban delivery is another reason On the dot is using cargo bikes.
"Sustainability is fast becoming more influential in consumers' purchasing decisions and so brands are having to think about making their supply chains more green, eco-friendly and sustainable," explains Sahu.
On the dot has other green options, including London's largest courier pushbike fleet along with hydrogen and electric vans (all via CitySprint's network).
Quality of service
Customer experience is key. Yes, we say it almost every week, but it's such a crucial message it bears repeating. And On the dot's CEO Santosh Sahu agrees: "By putting consumers back in control and providing a convenient delivery service, retailers can offer a great customer experience, reduce the risk of losing customers to e-commerce giants, and put themselves in a position to win new, convenience-driven millennial customers.
"The retailers who will emerge as consumers' go-to shopping destinations will be stores who understand that it simply comes down to making it easy to buy, obtain and exchange products."
Customers' grocery shopping habits are changing. According to research carried out for the Waitrose Food & Drink Report 2017/18, two thirds of consumers regularly or occasionally visit a supermarket more than once a day.
So, a same-day grocery delivery service will serve those time-poor consumers who shop 'as and when' as opposed to a big weekly trip to the supermarket.
Amazon Prime Now
We can't discuss same-day grocery delivery without mentioning Amazon Prime Now. The service offers same-hour and time-slot delivery in various markets, with a minimum spend for free delivery.
Amazon Flex drivers deliver customers' orders and it benefits from localized stock at Whole Foods Markets in the USA. In other markets, local supermarkets offer time-slot and same-day delivery via Amazon Prime Now.
The express delivery premium
So are customers prepared to pay a premium for same-day or same-hour delivery? The fact that Waitrose is extending its trial to more areas of London, and that Amazon Prime Now is also expanding, suggests that there is a market, albeit the latter is based upon free delivery for Prime (subscription) members who meet the minimum spend criterion.
Some would say, and Marek is a leading proponent of this view, that Amazon is actually creating this expectation with its 'free' Prime Now fresh service.
A recent MetaPack survey has shown that from a retailer's perspective, offering a better range of shipping choices increases the customer experience and their propensity to buy.
On the dot partners with over 500 SME and enterprise businesses to offer same-day timeslot delivery – making them more attractive as a shopping destination and increasing basket value, according to On the dot's Sahu. "In fact, more than a thousand retailers found that offering better shipping choice increased sales," he says.
Is Amazon about to buy Waitrose?
In May 2018, The Sunday Times announced that a senior Amazon executive had contacted Waitrose for a 'more formal meeting'. (Read the story here).
The move was apparently snubbed by Waitrose, but many would say that there is an uncanny resemblance to Waitrose's market positioning and size to that of Whole Foods, which Amazon acquired in 2017. Time will tell if this move is all about being a better and more valuable catch for Amazon… and in the interim, the customer is the winner.
Bios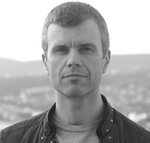 Ian Kerr is the founder and host of the Postal Hub Podcast, the weekly podcast for the postal and delivery sectors.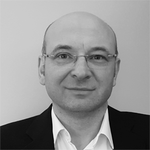 Marek Różycki is managing partner at Last Mile Experts, specializing in CEP and e-commerce last-mile advisory.