Last week's article on Pass My Parcel's demise sparked a lot of feedback, and now it seems that UK Mail will take on the Pass My Parcel business. What is going on? Some more analysis and insight from Marek Różycki (Last Mile Experts) and Ian Kerr (Postal Hub Podcast).
Our last article on the demise of Pass My Parcel – the UK PUDO network – generated a lot of feedback, which encouraged us to dig a bit deeper into the UK PUDO scene and see what else was behind the downfall and resurrection of Pass My Parcel.
Are there too many PUDOs in the UK?
Has supply outstripped demand? Industry insiders suggest there isn't an oversupply of PUDO points in the UK market, but rather there's a lack of e-commerce retailers generating parcel volumes for PUDO networks. We'll go into this later on. So what other factors could have contributed to Pass My Parcel's troubles?
Connect Group's acquisition of Tuffnells
Smiths News – part of the Connect Group that owns Pass My Parcel – is one of the two major distributors of newspapers and magazines in the UK. It primarily covers just over half of the UK, mostly the south of England and the Midlands. To compete in other UK regions, Connect Group bought freight company Tuffnells in late 2014.
Industry insiders have suggested that this acquisition has not gone well. The figures seem to back this up – Tuffnells' revenue was down by almost 4% to £130.8m (US$172.4m) for the year to date and quality seems to be an issue with just an 'average' review on Trust Pilot.
Pricing
There's a growing belief in industry circles that some PUDO networks are being very aggressive on pricing in order to win business. This pricing probably isn't sustainable, especially if there are issues in implementing the PUDO solution in the e-commerce retailer's checkout process.
IT problems
A critical part of PUDO networks winning new business is the ability to implement the technology. Can the solution be quickly integrated into the retailer's online checkout process? If there are roadblocks here, then the business will never get off the ground.
Being carrier agnostic and offering simple e-commerce platform integration is vital to achieving scale. It also means that e-commerce customers who have existing contracts with carriers can offer a PUDO solution without offending their delivery partner(s).
Parcel volumes
One of Pass My Parcel's major customers was Amazon, but did Amazon deliver for Pass My Parcel (PMP)?
No, seems to be the answer. It has been rumored that PMP made a significant investment in IT – including in-store hardware – because of the Amazon deal. The anticipated volumes of Amazon parcels never materialized, with Amazon instead promoting its own parcel locker network and leaving PMP out in the cold.
PMP only had a handful of click-and-collect customers – and a few more returns customers – which just wasn't enough to survive on.
Leadership and partnerships
There is industry speculation that Connect Group pulled the pin on PMP because management simply weren't able to deliver on future strategy as well as results.
Was there an opportunity to partner with a parcel locker network? Could the Pass My Parcel network have been pruned and merged with another PUDO network to create a tenable nationwide footprint?
A happy ending?
Smiths News has announced that DHL/UK Mail is to take over Pass My Parcel.
UK Mail has committed to the maintenance and growth of the PMP parcel shop network, probably because this was a key element of their returns service.
It will be interesting to see UK Mail's strategy for PMP. Will it integrate with a network of DHL PackStations (parcel lockers)? What approach will it take to PMP's existing IT infrastructure?
Bios: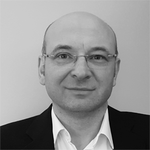 Marek Różycki is managing partner at Last Mile Experts, specializing in CEP and e-commerce last-mile advisory.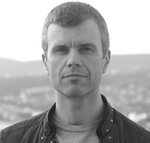 Ian Kerr is the founder and host of the Postal Hub Podcast, the weekly podcast for the postal and delivery sectors.