Pass My Parcel's future has been decided: it will become part of DHL Parcel UK. Will this make the network more competitive? And who is the wildcard in the UK PUDO segment? Ian Kerr (Postal Hub Podcast) and Marek Różycki (Last Mile Experts) analyze the announcement and the sector.
It's official: Deutsche Post DHL (via its UK Mail subsidiary) is taking over the Pass My Parcel PUDO network in the UK. UK Mail is also changing – it is now DHL Parcel UK. And that might be a hint of what is in store for the Pass My Parcel (PMP) network.
So, what can we expect?
Size of network
DHL Parcel UK's German parent operates a significant domestic network of post offices (almost all of which are partner-operated), a 3,400-strong parcel locker network, and a massive network of PUDO points, called Paketshops.
Paketshops are simple PUDO points, co-located with a host business. There are about 10,000 Paketshops across Germany, giving Deutsche Post DHL an unrivaled reach.
The Paketshops can handle failed first-time deliveries as well as click-and-collect, so the Germans know a thing or two about out-of-home delivery.
Technology
One of the striking things about Paketshops is the simple technology solution. Each Paketshop has two devices: a cell phone that functions as a barcode scanner and sends scan data back to Deutsche Post's track-and-trace systems via a mobile data connection; and a compact printer. These two devices take up minimal space on the Paketshop counter.
The counter technology solution is very easy to set up, with minimal operator training required. Also, once fully interfaced with UK Mail, PMP will not need to spend time and money interfacing with each individual e-commerce client.
Competition
Germany is a competitive delivery market, with other carriers harboring ambitions to rival Deutsche Post DHL's network in terms of reach, density and ubiquity.
Similarly, the UK delivery market is competitive, with PUDO networks scrambling for supremacy and strong players in the form of Yodel/Collect+ and PayPoint – which, following its conscious uncoupling from Yodel, means it could go carrier agnostic. Then of course there's the Post Office's own national network.
UPS currently has a modest PUDO network, but will they settle for that? After all, UPS was one of the first to enter this area with its acquisition of Kiala (then a network of about 7,000 PUDOs in Benelux, France and Spain) in 2012.
Then there's Hermes and its substantial B2C proposition in the UK, including the second-largest PUDO network and thousands of lifestyle couriers – and it's for sale! This is set to disrupt the balance of power in UK and Germany, whoever buys them.
As for FedEx/TNT, who were never really strong in B2C, who knows?
Branding
DHL is a strong brand and is arguably better suited to parcel delivery than Smiths News Trading Limited, the newspaper and magazine wholesaler which previously owned PMP. Having said that, some PUDO networks are pushing to become carrier agnostic, which is a smart move in our view. If PMP becomes DHL then that will be harder to achieve.
Conclusion
It is good news for newsagents offering PMP that the service will be maintained, and customers will benefit from the continuing density of PUDOs. Whether this will be good news for DHL will depend on how they manage this business – including its IT systems.
Could DHL Parcel UK have the right relationships and experience to build PMP into a real force? Critical mass is a key issue for any PUDO network and here PMP's new owners should be able to help.
So it looks like the UK could become a battleground between the three major European posts: La Poste/DPD, Royal Mail/Post Office, and Deutsche Post DHL, with UPS and Hermes the wildcards. Then of course there's Amazon, waiting in the wings. Good news for e-commerce customers, and exciting times for the UK PUDO sector.
Bio: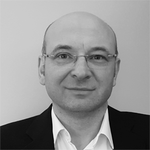 Marek Różycki is managing partner at Last Mile Experts, specializing in CEP and e-commerce last-mile advisory.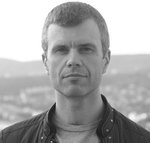 Ian Kerr is the founder and host of the Postal Hub Podcast, the weekly podcast for the postal and delivery sectors.