Posten Norge will soon trial robot delivery, but is it a practical idea? Marek Różycki (Last Mile Experts) and Ian Kerr (Postal Hub Podcast) analyze the pros and cons of autonomous last-mile delivery.
Norway's Posten Norge has announced a partnership with an autonomous vehicle company to develop robots – or AGVs – to deliver the last mile. The new robot will be tested for residential delivery later this year. But is it a practical idea?
The 'last foot'
Posten Norge isn't first out of the gates when it comes to autonomous delivery. Land-based robots have been trialled for delivery, including an ambitious announcement from Daimler last year that would see its vans transport armies of Starship robots about the suburbs. Similarly, aerial drone delivery has been trialled in various parts of the world.
These autonomous vehicles always struggle with the 'last foot'. That is, the robot can't ring a customer's doorbell, open a standard letterbox, or chat about the weather with customers.
Posten Norge suggests that its robots will simply avoid the issue. Customers will be notified that mail and parcels are due for delivery, and it will be up to customers to decide whether to meet the robot at street level to collect the consignment or to book 'to the door' delivery at a suitable time.
Is this the best possible customer experience?
Safety and security
How secure would a delivery robot be in some neighborhoods? Some areas are 'no go zones' for delivery personnel, so how would a robot fare? Tamper-proof robots may be heavy, which will affect range. Cameras and geolocators may assist with security.
Posten Norge's robot will travel at a maximum speed of 6km/h – it seems unlikely many pedestrians will be mown down by these robots.
Just the same, while AGVs might be able to navigate suburban Norwegian streets, they might need special 'robolanes' in dense urban areas. Imagine the issues in downtown Manhattan at rush hour if AGVs were to mingle into the crowds – people would be tripping over them and this could lead to chaos and probably hefty lawsuits.
Reliability
When the character Victor Meldrew from UK TV sitcom One Foot In The Grave was replaced with a robot, his supervisor said, "It does everything you used to do, except complain about the air conditioning."
Will ground-based delivery robots be more reliable than humans? How will robots cope with snowy or icy conditions? What about particularly dangerous spots such as busy junctions where there is no special 'robolane'? Today, this requires human intervention in many cases.
Will we see humans back on the road performing deliveries in specific conditions or areas where the going gets too tough for robots?
Other solutions
Deutsche Post's PostBOT seems like a sensible way for robots to assist in the last mile. The PostBOT follows a human delivery officer carrying letters and small parcels. The delivery officer no longer has to carry a heavy bag or push/pull a trolley.
Starship has implemented AGVs in live pilots in Europe and the USA. Testing seems to confirm our view that they will work best in less dense suburban areas where houses rather than high-rise flats are the norm.
Alternatives
Automation is becoming part of our daily delivery lives. Customers are embracing parcel lockers along with residential parcel hubs, such as those being championed by Amazon.
While it is positive news that avant-garde players are testing AGVs, UAVs and other robotic devices, our view is that it is still some time before they will be used at scale and in dense urban areas, at least until they are better able to perform almost all human functions. We will, nevertheless, watch Posten Norge's experiments with great interest.
Bios: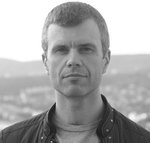 Ian Kerr is the founder and host of the Postal Hub Podcast, the weekly podcast for the postal and delivery sectors.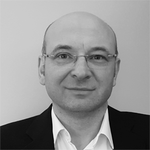 Marek Różycki is managing partner at Last Mile Experts, specializing in CEP and e-commerce last-mile advisory.