Ian Kerr, founder of the Postal Hub Podcast, and Marek Ròżycki, managing partner at Last Mile Experts, take a closer look at the innovative new B2C subscription service offered by La Poste
La Poste has just launched the Colissimo Pass with the intention of gaining as many e-commerce partners as possible and creating a viable subscription model.
Heavy online customers will be delighted as La Poste (via its Colissimo brand) will offer them an unlimited subscription for parcel delivery, similar to Amazon Prime. The product, named Colissimo Pass, has been available for a few weeks on La Poste's online site at a 'promotional price' of €9 (US$11) per annum (later it will be €39 (US$48)). A launch campaign is reported to follow shortly.
So, what's in the deal? The pass includes free deliveries (with no minimum purchase) via all partner e-commerce sites, along with free returns. La Poste has also announced subscribers can access 'premium' customer service, accessible seven days a week, from 8am to 10pm. While this is not as wide as Amazon Prime's benefits package, La Poste seems to have taken a leaf out of Amazon's book when it comes to customer experience.
Customer experience rules, OK!
Colissimo will interface with all e-commerce partners so the consumer will have a single point of contact for claims or delivery enquiries. Moreover, a list of all of their current orders will also be available on the Colissimo Pass account.
For customers, the formula will grow in appeal as the number of partners increases; so far there is still a relatively small number of pilot partners without many big names. Indeed, the success of Colissimo Pass will be dependent on La Poste's ability to reach a critical mass of e-tailers. La Poste has not provided details at this point, but is apparently seeking to have 30 online merchants by summer, and 50 by Christmas.
A significant argument supporting customer acquisition is the opportunity to increase their sales. Delivery costs are a major cause of basket abandonment so free delivery should boost sales. It remains to be seen what the financial participation of the e-tailer will be, but at a price of €39 (US$48) per annum it certainly won't be the consignee who covers the full cost of the service.
An Amazon-beating strategy?
With this service, La Poste offers small- and medium-sized e-tailers a tool to help them stand up to e-commerce giants such as Amazon.
Amazon is currently La Poste's largest customer but at the same time a competitor via its Amazon Logistics business, and more so, as a few years ago Amazon tried to buy Colis Privé – La Poste's only real competitor in B2C delivery.
OK, so why do we think this is a super-smart move for La Poste? First of all, they have a major advantage over most other players in that they visit so many residential addresses daily and have wide coverage via their PUDO/parcel locker alternatives. Accordingly, the incremental cost of a few more parcels per area is relatively less than for a smaller commercial carrier. This argument is reinforced by La Poste's obligation to cover the whole country anyway.
Other important benefits are that smaller e-commerce companies can be supported with their own 'Prime type' delivery option, reducing the risk that the market will be dominated by a few large oligopoly players (who will put pressure on prices). Of course, the anticipated incremental volumes will be welcome too.
With Colissimo Pass, La Poste follows in the footsteps of Oceanian posts Australia Post (Shipster) and NZ Post (Shipmate) – both have launched similar delivery subscription services in the last 12 months.
The subscription model is innovative and customer-centric – two things we need more of in the postal sector!
Bio:
Ian Kerr is the founder and host of the Postal Hub Podcast, the weekly podcast for the postal and delivery sectors.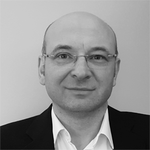 Marek Różycki is managing partner at Last Mile Experts, specializing in CEP and e-commerce last-mile advisory.