Chinese e-commerce giants Alibaba and JD.com are battling it out in the last mile. Are they the world leaders for customer experience in the last mile? Juan Sotolongo (722 Consulting), Marek Różycki (Last Mile Experts) and Ian Kerr (Postal Hub Podcast) provide expert analysis on the Chinese e-commerce delivery market and what it means for the West.
China has more internet users than any other nation in the world, but there's still plenty of room for e-commerce to grow. The Chinese e-commerce market is growing at an unfathomable rate: from 160 million online shoppers in 2010 to 530 million in 2017. This drove parcel growth of 28%, to over 100 million per day. Despite the current slowdown in economic growth, China's e-commerce boom is likely to continue.
Behind the Great Wall, the Chinese have been quietly but rapidly developing very efficient solutions in the last mile. As more and more Chinese people connect to the internet, e-commerce giants like Alibaba and JD.com will continue to expand their end-to-end e-commerce offerings.
The competition between JD.com and Alibaba has created an environment where delivery has become a crucial part of the e-commerce experience. Now here's the rub: some experts already feel that the e-commerce logistics solutions available in China are world-leading, and we believe they may well be right.
Consider this: 70% of packages in China are delivered same-day. This speed of delivery contributes to the success of e-commerce in China. Speed of delivery and customer experience are key, and China has both.
So let's dive down to see what China's two e-commerce giants are doing in the last mile.
A marketplace or an ecosystem?
What separates JD and Alibaba – and does it make a difference in the last mile?
Alibaba and JD decided long before Amazon ventured into the last mile that they wanted vertical integration, from selling to the consumer to delivering to the consumer.
Alibaba holds a controlling interest in logistics operator Cainiao, which was set up in 2013 and is a collaboration including warehousing, trucking and the last mile. It's essentially a massive, asset-light, data-sharing platform, with Alibaba owning very little of the infrastructure.
One of the prime drivers for the creation of Cainiao was to ensure capacity for Alibaba deliveries, but Alibaba and Cainiao depend on all the carriers, such as SF, ZTO and YTO. It now has over two million delivery drivers in the network.
JD has a completely different logistics strategy – it does it all itself. There are over 515 warehouses in its nationwide transportation network. Over 90% of orders from JD.com are delivered same-day or next-day by JD's own fleet, which now comprises 65,000 drivers.
Initially, JD.com retailed only its own products with a great emphasis on selling only genuine, non-counterfeit goods.
More recently, it has opened up its logistics facilities to other companies – regardless of whether or not they're sellers on the platform. This puts JD in competition with companies like SF Express and creates a 'Fulfilled by JD' capability similar to that offered by Amazon.
It boils down to two strategic visions: asset light versus asset heavy, and at its heart is the question of how much of the customer experience e-commerce companies want to own, and whether ownership is really needed for full control.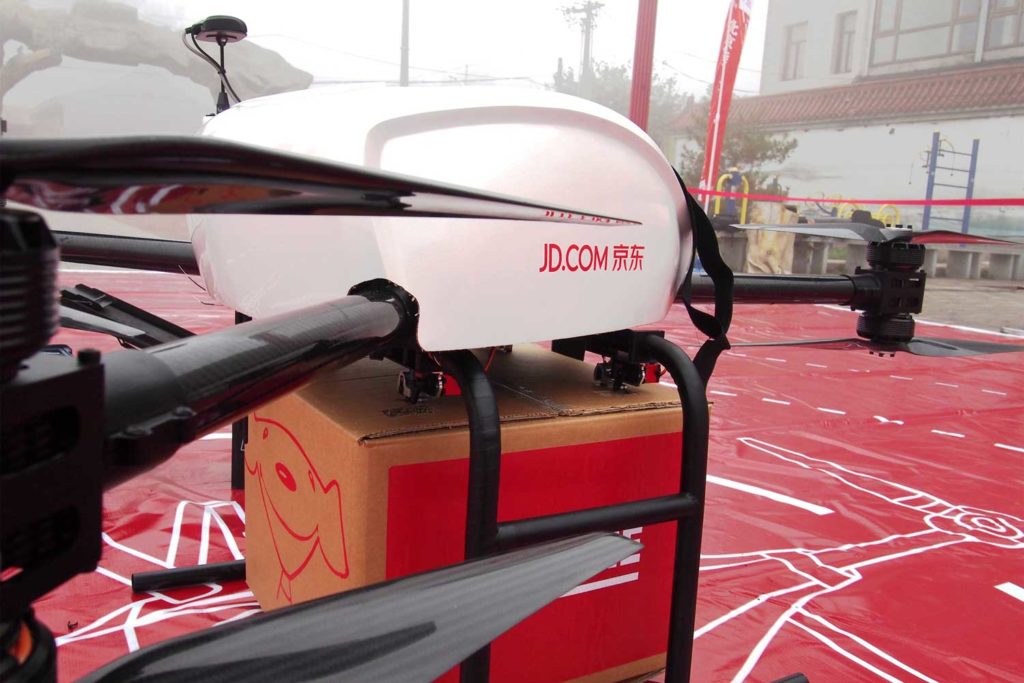 Robots and drones: innovation in delivery
JD is probably one of the first operators to use drones at any reasonable scale, using the airborne robots as a consolidator in rural areas. The drone carries a number of packages to the rural town, where the local JD driver takes the consignment, separates the parcels, and then delivers the parcels locally. The drone isn't actually doing the last mile, but it's enabling faster delivery to the local node.
JD is also investing in autonomous ground vehicles (AGVs) that travel on footpaths, much like the Starship robots in use in Europe and North America. The AGVs can autonomously deliver up to 30 parcels per load and facial recognition technology enables users to easily and securely collect their parcels.
Alibaba is pushing warehouse automation in an effort to reduce costs. Labor costs are growing in China, albeit from a low base. This, combined with low birth rates, means that, as in the West, there is growing pressure to automate.
China is making progress in introducing electric vehicles. In the city of Shenzhen, 100% of buses and taxis are electric and many would argue that the Western world has allowed itself to lag behind in this space.
In the delivery sector, take-up of electric vehicles has been mixed. Delivery scooters, while typically utilitarian, are increasingly electric powered. But delivery trucks and vans are still powered by internal combustion engines. Having said that, the sheer number of cheap, versatile and simple-to-drive last-mile electric scooters on the streets is mind-boggling.
Parcel lockers 
There are more parcel lockers in China than in the rest of the world combined! Hive Box has 150,000 locations and JD has at least 50,000 locker installations. Essentially every office and apartment complex has a parcel locker installation.
The European countries with the most developed locker networks, Germany, Poland and Spain, have about 15,000 lockers total, combined – a far cry from what the Chinese networks offer.
SF Express and STO Express own stakes in Hive Box, which operates as an open network, another innovative and smart move compared to the mainly closed networks in the West. JD's parcel locker network is restricted to JD's delivery fleet.
Alibaba uses the Hive Box network extensively, as this is a key component of first-time and same-day delivery.
In addition to the Hive Box lockers, Alibaba has something like 50,000 PUDO points across China, which add flexible capacity at peak and require lower fixed costs.
Rural delivery
Both JD and Alibaba are making a commitment to next-day delivery in rural areas. More than half of China's 1.3 billion population lives in rural areas, offering huge potential. The goal is to deliver to any destination within 48 hours.
JD recruits locals who can use their community ties to offer quality service and help grow the business – customer service in the last mile helps win more e-commerce business.
Outside the towns, there might not be street names or street signage, so local connections are crucial to delivery success, making the Chinese solution very practical.
Moreover, e-commerce is stimulating entrepreneurship and employment in rural areas, helping to narrow the urban/rural divide. The China State Post Bureau reported that by 2020, online trade in rural China is expected to reach RMB2trn (US$296bn), producing 10-13 billion parcels per year.
The personal touch
While Western delivery companies rely on apps and push notifications to keep customers informed, JD requires its couriers to phone customers in advance.
Other carriers such as SF have the same requirement for their drivers. It's an old-fashioned way of doing things, which seems at odds with the high-tech world of e-commerce, but is important in delivering first time and offering a customer-centric service.
This may change as labor costs increase and app-based solutions become attractive. As impersonal as it may be, IDM (interactive delivery management) offers first-class and reliable customer service.
Unlike most of Amazon's couriers, JD's drivers all wear a uniform, and their bikes are branded. They carry the brand with them, which is a key part of JD's offering and trust.
The luxury experience
In nine cities, JD offers a 'white glove' service. This isn't a two-man delivery service for heavy goods; rather, it's a premium delivery service where luxury goods are delivered by a driver wearing a suit and white gloves.
Launched in 2017, the JD Luxury Express service was originally free for selected luxury brands. Since 2018, the service has been available for purchases in other categories – for a fee, of course!
The post
China Post doesn't play a significant role in delivering e-commerce in China. While it carries some e-commerce parcels, its volumes are insignificant compared to the major carriers. China Post needs to work on its reputation and image before it will be competitive in e-commerce delivery.
Is China the world leader in e-commerce delivery?
Chinese couriers deliver an astonishing number of parcels every day, over 100 million per day, and three times what the USA delivers. Next-day and same-day delivery are standard.
Customers can access the full range of delivery options available in advanced e-commerce markets such as the UK at much lower prices – along with options such as JD's Luxury Express service.
Rising labor costs and other overheads will provide challenging headwinds for the sector in the coming years. But so much of the infrastructure, such as fulfilment centers and parcel lockers, is already in place.
If the Chinese decide to move out of their Asian base and come to Europe or the USA, the real challengers to major postal and parcel operators might not be Amazon or Silicon Valley startups, but the two Chinese e-commerce giants.
Already, they have both started international expansion. Alibaba is opening a trade hub in Belgium in partnership with the government, and JD.com is opening a hub in France. Both companies are targeting European merchants that want to sell into the Chinese market.
Bios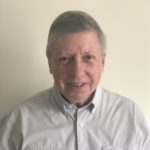 Juan Sotolongo is senior partner and founder at 722 Consulting, a consultancy focusing on productivity and efficiency in parcels, logistics and the field services sectors.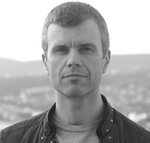 Ian Kerr is the founder and host of the Postal Hub Podcast, the weekly podcast for the postal and delivery sectors.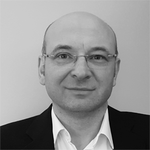 Marek Różycki is managing partner at Last Mile Experts, specializing in CEP and e-commerce last-mile advisory.