In 2020, cross-border e-commerce sales accounted for 26% of all e-commerce sales in Europe. The European online cross-border market was worth €146bn (US$161bn) in 2020 and is predicted to reach €220bn (US$243bn) in 2022, according to Ecommerce News.
European e-commerce has been going through a phase of rapid development over the last few decades. Local heroes have evolved into regional marketplaces covering a few markets such as Allegro (Poland and Czechia), eMAG (Romania, Hungary and Bulgaria) or Pigu (Baltic states). Some players have become major cross-border marketplaces while e-commerce behemoths such as Amazon, Alibaba or eBay are being challenged by a new generation of second-life or more specialized players such as Vinted (second-life products) or Zalando (fashion plus).
For more and more players, once their domestic playgrounds have been saturated, even though e-commerce is expected to grow substantially over the coming years, their desire for continued growth has led them to seek new opportunities for expansion.
Romania-based Sameday, one of the fastest growing and most innovative e-commerce last-mile operators in Central Europe, already has experience in supporting cross-border operations both in its home country and through its Hungarian subsidiary. Lucian Baltaru, Sameday's CEO, confirms the growing importance of cross-border: "E-commerce knows no boundaries and where there is an open and customs-free market such as that offered by the European Union, last-mile operators need to develop capabilities to support the associated parcel flows. One key tool that is under development/in the process of being developed is out-of-home infrastructure. With over 2,800 APMs [automated parcel machines], we created the largest locker network in both Romania and Hungary, and this enables us to offer the most effective and customer centric service to our merchants and consignees."
Indeed, one of the natural options is territorial expansion, entering neighboring and/or culturally proximate geographies. At first glance, it seems especially easy within the EU due to harmonized laws and the lack of customs issues, and one may be forgiven for thinking that you only need to copy/paste your current operation into a new market.
Our experience shows that the process of cross-border e-commerce logistics, even within the EU, brings many hurdles and associated pitfalls that are non-existent in domestic markets.
While international expansion is almost daily fare for the very largest players, there are many smaller companies who see the importance of this channel. In fact, over half of all online businesses in Europe believe that cross-border (intra-EU) expansion is needed, with small- to medium-size businesses of fewer than 100 employees now striving to sell in cross-border EU markets (38% compared to 27% of companies with more than 100 employees, according to Ecommerce News).
So why is cross-border so much more difficult from a last-mile perspective? Below we list just a few of the factors that differentiate cross-border from the domestic services. Each of them individually are just issues to be resolved, but combined they create a completely new degree of difficulty.
Different local/country laws excluding some service offerings and adding new fiscal or operational requirements.
The need for multiple system integrations both with carrier partners and, for marketplaces, with new international merchants, causing system bugs and lags.
Different currencies, causing issues with account settlements and COD (cash on delivery, which is still a big deal in Central and Eastern Europe).
Much larger distances causing timing and unit profit/cost issues.
Different carrier service standards between countries.
Cultural difference and the knowledge of 'how to do business' with different carrier or partner businesses, even if they are part of a pan-EU brand.
Different languages on waybills and documentation.
Additionally, bearing in mind the current customer expectations toward timing, quality and price, finding the optimal operational solution is a complex formula with many variables. Finding the perfect mix requires contacts and knowledge of each and every aspect of the cross-border last mile.
Based upon several projects in this space, our advice to smaller 'would be' cross-border merchants is that you should make sure that you have someone who has already been through a similar process and has a proven track record on board from the very beginning of the process. Whenever we have been brought in to 'save' a failing last-mile cross-border project, at best project delays are significant and, at worst, customer experience and profitability suffer.
It seems that, like it or not, cross-border e-commerce is going to be a major issue, especially for many smaller e-commerce merchants, but the ones who plan ahead and have the right teams or advisors in place will reap the rewards.
Follow the Last Mile Prophets on
LinkedIn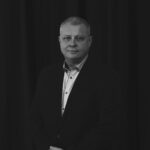 Grzegorz Krupa has more than 25 years of senior management experience in CEP operations, developing business for companies such as DPD, Kuhne and Nagel, and Air Cargo Poland.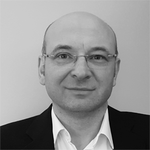 Marek Różycki is managing partner at Last Mile Experts, specializing in CEP and e-commerce last-mile advisory.