While last-mile startups might catch the headlines, US regional carriers are quietly getting on with the job and making money along the way. Marek Różycki and Dean Maciuba (Last Mile Experts) provide analysis of the US regional last-mile market.
Since Amazon launched Amazon Logistics and other major e-commerce and retail players such as Target and Walmart started ramping up their delivery services, there is a boatload of hype and chatter about last-mile delivery, on-demand delivery models and the legacy carriers such as UPS, FedEx and the USPS.
While this is happening, the primary regional carriers continue to operate under the radar, growing their parcel volumes and developing new e-commerce home delivery opportunities without abandoning their lucrative B2B focus.
While it's not clear that any of the venture capital-funded, last-mile, delivery startup companies are profitable, USA-based regional carriers continue to operate profitably in the ever-changing US parcel carrier space.
What do you need to know about US regional carriers? Dean Maciuba, Last Mile Expert's US partner, shares some facts regarding the USA based regional carriers:
• There are actually fewer than 10 regional carriers operating in the USA.
• B2B shipments still represent the core business and drive profitability in this segment. In simple terms, they make money by picking up a lot of packages from a small number of large shippers and delivering those package to businesses located in close proximity to each other.
• The industry successfully utilizes a mix of both contractor and employee models for local pick-up and last-mile delivery.
• Regionals have been partnering with Amazon and other e-commerce merchants for many years to support last-mile delivery.
• Guaranteed overnight ground service in a specific geographic region is their dominant service offering.
• The regional carriers have been carefully growing their B2C business model to complement their primary B2B business model.
• Overnight delivery services provided by the regional carrier can be up to a third less costly compared with 'mega-carriers' UPS and FedEx.
• Regional carriers have an excellent reputation for operating lean distribution models with excellent customer support.
While investors are starting to show some interest in the regional carrier category, we believe that investment opportunities still exist in the space. Investors could follow the pack and invest in money-losing, last-mile, tech-based delivery service providers with a focus on the difficult-to-scale, on-demand home delivery model.
Look beyond the hype, and there's the option of investing in profitable, regional carriers with a balanced approach to growing both B2B and B2C opportunities and resulting profit. In fact, it seems that GLS has done just that across the border in Canada by buying Dicom.
Why do we think this is a good bet?
There are only a few targets to go for and, if like us, you believe that the last mile is a hot place to be, this is a potentially smart investment, especially as these carriers are making money.
As the legacy players haven't excelled at B2C, this is an opportunity to create a great B2C network from a regional foothold.
Finally, because they don't have the nationwide hub and spoke infrastructure, they will be less affected by any disruption caused by same-day services – which require a different model with localized stocks – if this takes root.
One other opportunity is the scope for 'bolting on' further regional acquisitions to supplement organic growth. Time will tell where this takes us, but if we were a private equity player looking for investments in the last mile, this could be a better bet than the same-day or crowdsourced models.
If this is of interest, Last Mile Experts and The Postal Hub will be running a premium podcast on this very topic. To participate, visit thepostalhub.com and sign up.
Bios: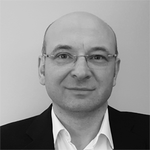 Marek Różycki is managing partner at Last Mile Experts, specializing in CEP and e-commerce last-mile advisory.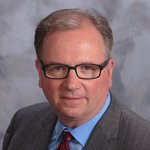 Dean Maciuba is a parcel industry expert and has previously served UPS and FedEx for 37 years across multiple professional positions in sales, marketing and operations. Today, Maciuba is the managing partner for North America at Last Mile Experts.